RCC out on the street to meet citizens in Skopje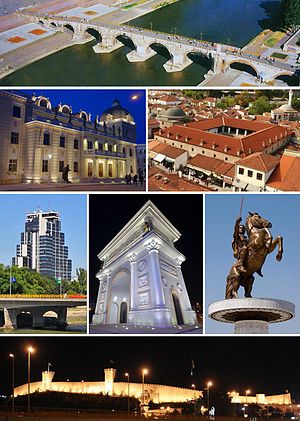 Working towards the prosperity of Southeast European citizens, the Regional Cooperation Council (RCC) is going out into the streets to ask the citizens how they feel about their lives, their job prospects or the lack of them. It will be an opportunity to discuss regional cooperation, RCC's ambitious plans to help generate million jobs by the end of the decade, how happy or unhappy are the citizens with the regional infrastructure, business opportunities etc.
A street installation with information about RCC's activities will take place in Skopje on Tuesday, November 25that the Gradski Trgovski Centar, Kej 13-ti Noemvri, 2/4 (by the small mall Lumix, the entrance towards the main square Macedonia) from 10 am until 4 pm.
The event is envisaged as a two-way information avenue since the citizens will have an opportunity to record their messages to the RCC and via the RCC to their respective governments. Similar street installations already took place in Podgorica and Tirana, and are also planned this and next month in Pristina, Zagreb, Sarajevo and Belgrade.
Please come and join us!