RCC meets the citizens of Belgrade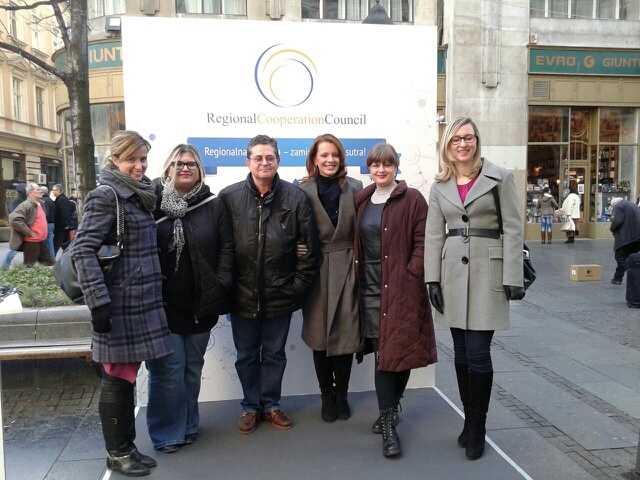 With a street installation in Knez Mihailova in the heart of Belgrade (Tuesday, December 23rd), the RCC rounded off its end of year tour which also included Podgorica, Tirana, Skopje, Pristina and Sarajevo. It was a tour meant to feel the "pulse of the region", to talk to its citizens and hear how they see their lives. What worries them, what bothers them, what makes them happy? Are they satisfied with their jobs and economic prospects or are they worried by the lack of one or the other or both? How do they see the role of regional Cooperation, how much do they know about the work of the RCC?

To no great surprise, the month long tour of the region showed that the problems and joys in our corner of the world are almost identical. The main worry being the state of the economy, both at state level and the family one. Job prospects, income security, education... these topics top the list of worries throughout the region. What we heard from the citizens will be presented to the regional policymakers during a series of public awareness and monitoring events in January and February 2015 and in the spring also to the European Commission at a presentation in Brussels.

The Belgrade street installation was supported by the renowned novelist Vladimir Pistalo and satirical writer Voja Zanetic who dropped by and voiced their opinions too. The RCC is grateful to everyone who took part in this informal regional barometer!