RCC: Regional programmes in culture and creative industries are an enormous potential for overall development of societies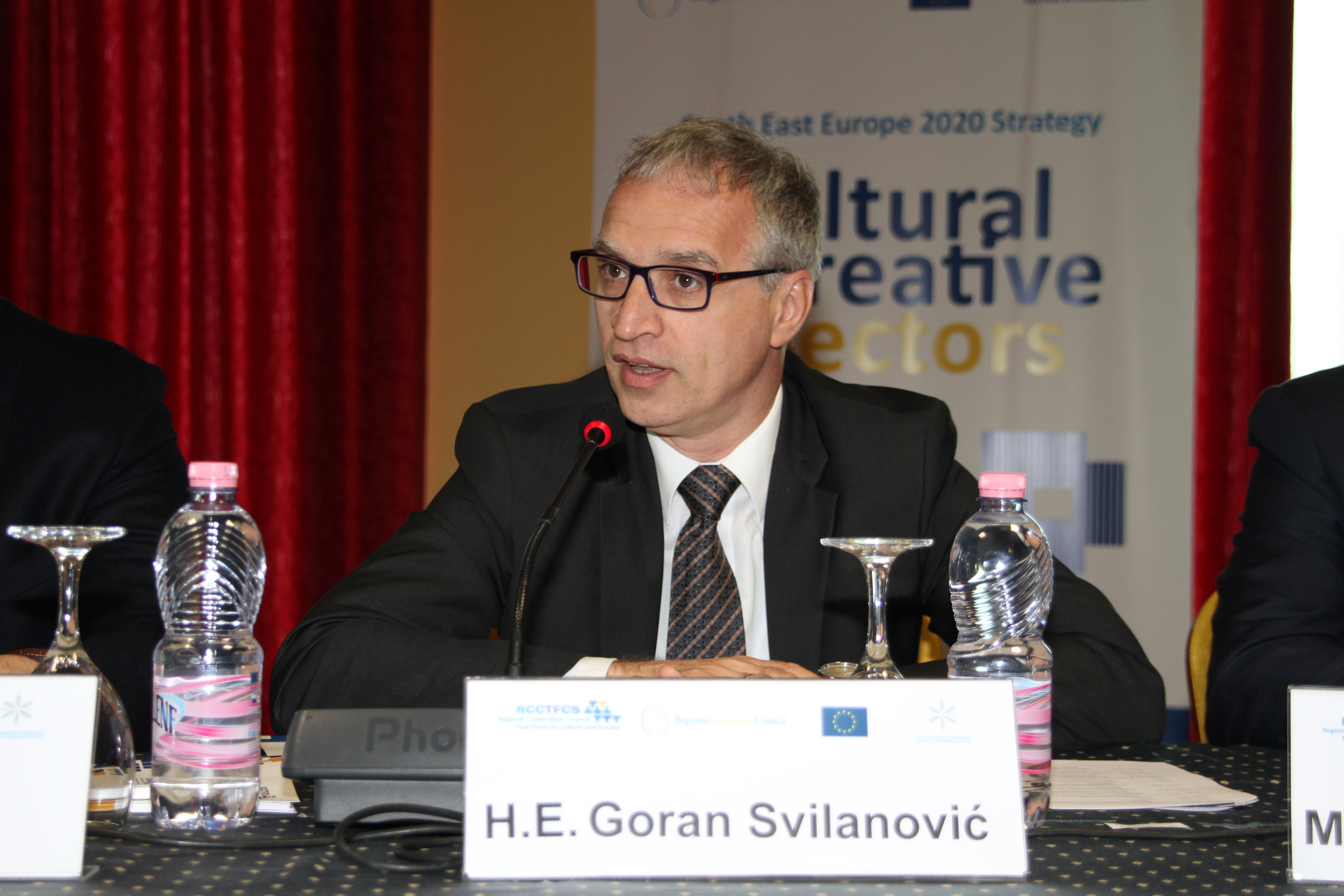 Eleventh meeting of the Regional Cooperation Council (RCC)'s Task Force on Culture and Society (TFCS) ended in Durres, Albania, today.
Importance of the regional programmes developed under the Culture and Creative Sectors dimension were brought to the attention of policy decision makers at the joint meeting of the TFCS and National Instrument for Pre-Accession Assistance (IPA) Coordinators from the region. Promotion of cultural heritage rehabilitation, creation of Regional Film Fund and establishment of Regional Design Incubator were identified as the key sectors to be addressed.
The TFCS members also acknowledged various funding opportunities for the regional programmes in the area of culture and creative industries, including the Creative Europe Programme of the European Union (EU) and emphasized the importance of their increased participation.
The RCC Secretary General, Goran Svilanović, emphasized that decision makers should pay particular attention to the importance of creative industries for economic development of the region. He further added that by "joining strengths of all interested parties, we will succeed in promotion of this important South East Europe (SEE) 2020 Strategy dimension, and make the best use of its enormous potential for the overall development of our societies".
Ambassador Aleksandar Andrija Pejović, Montenegro's Chief Negotiator and National IPA Coordinator, highlighted that "culture cannot be looked at only as a source of economic growth but in addition it can improve the image of the entire region". Pejovic emphasized that this is particularly important nowadays, when we are all facing the economic crisis as well as the enlargement fatigue.
The TFCS approved the Narrative Report of the activities of the Secretariat for the period October 2014 – April 2015 and adopted the Annual Regional Action Plan for the Culture and Creative Sectors dimension of the RCC's SEE 2020 Strategy.
This two-day event was organized by the RCC Task Force on Culture and Society Secretariat in cooperation with the Albanian Chairmanship in Office of the South East Europe Cooperation Process.