RCC's 'Voice of the Region' competition enters its second round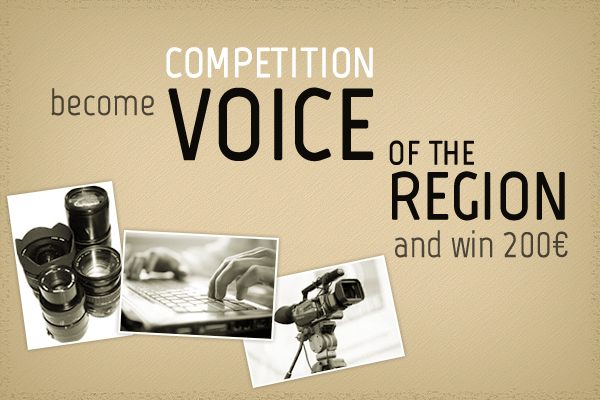 After the pilot of the Regional Cooperation Council's (RCC) competition 'Voice of the region' proved to be successful, we have a pleasure to invite citizens of South East Europe (SEE) to take part in its second round, starting today.
The first round of the "Voice of the Region" competition was piloted as an attempt to spread the word of the people of the SEE on issues they face in everyday life – unemployment being the first one. The deadline for submissions was today 15 May 2015 at noon by which time we received many of your works.
RCC Secretariat thanks all who participated in the competition. You put us before a difficult decision to choose the best from many good works. The name of the winner will be announced and the work published on the RCC's webpage and social media profiles (Facebook https://www.facebook.com/RegionalCooperationCouncil; Twitter https://twitter.com/rccint.) on Friday, 22 May.
The 'Voice of the Region' round two starts immediately. We, again, are looking for citizens with writing, digital video recording or digital photography skills to take part in the competition for the best "Voice of the Region" and win € 200.
The topic selected for the competition from 15 May to 15 June is: Economic development – is it possible to grow faster, smarter, better?
The deadline for submissions is 15 June 2015 by noon (CET). Send us your works at: competition@rcc.intor with the link for the entry download.
More details about the competition including eligibility criteria and competition rules are available at: http://www.rcc.int/pages/77/become-rccs-voice-of-the-region-and-win-200-euro.
Become RCC's 'Voice of the region' and share with us your thoughts, wishes, dreams, fears by power of words, photo or video.
Good, Better, Regional!
Powered by RCC