Third round of RCC's 'Voice of the Region' competition opens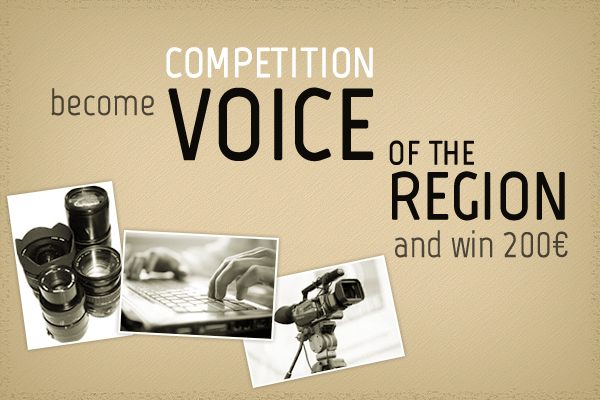 The third round of the Regional Cooperation Council's (RCC) competition 'Voice of the Region' started off with the theme: Tourism – how to present the beauty of our common home?
We are inviting citizens of South East Europe (SEE) to take part in this monthly round of the competition, which lasts until 15 July 2015. We, again, are looking for citizens with writing, digital video recording or digital photography skills to take part in the competition for the best 'Voice of the Region' and win € 200.
We are eager to see your works! The winner of this round will be announced on 22 July 2015 at RCC's website and social media (Facebook https://www.facebook.com/RegionalCooperationCouncil; Twitter https://twitter.com/rccint).
The deadline for submissions is 15 July 2015 by noon (CET). Send us your works at: competition@rcc.int or with the link for the entry download.
More details about the competition including eligibility criteria and competition rules are available at: http://www.rcc.int/pages/77/become-rccs-voice-of-the-region-and-win-200-euro.
Become RCC's 'Voice of the Region' and share with us your thoughts, wishes, dreams and fears by power of words, photo or video.
Good, Better, Regional!
Powered by RCC