European Fund for the Balkans - Champion of regional cooperation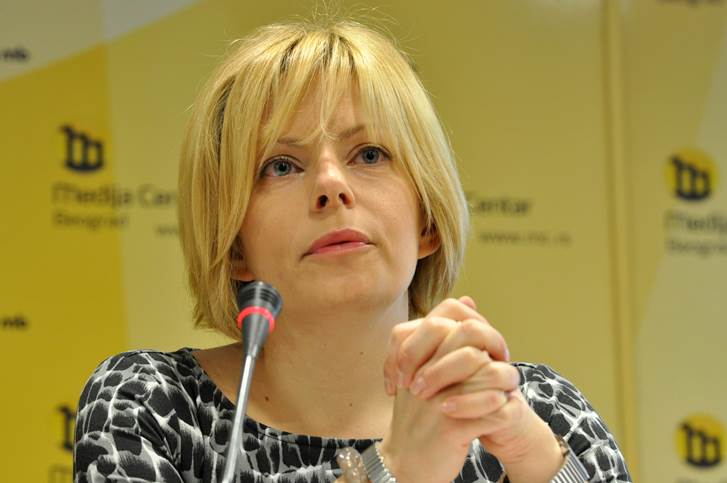 Sarajevo, 9 February 2016 – The Regional Cooperation Council (RCC) has selected the European Fund for the Balkans (EFB) as the Champion of Regional Cooperation in the year 2015. The Award will be presented to Hedvig Morvai, the Executive Director of the EFB at a ceremony in Sarajevo on February 25th. The Champion of Regional Cooperation is a recognition of an individual or an institution that the RCC Secretariat and its Secretary General consider to have contributed most to the development of regional cooperation in South East Europe over the course of the past year.
Congratulating Ms Morvai and the EFB on the award, RCC Secretary General Goran Svilanovic said that "the European Fund for the Balkans has and is contributing greatly towards regional cooperation in SEE through a plethora of its programmes like the Fellowship Programme for Young Government Officials, the Think and Link support programme for Think tanks in the Western Balkans, the regional TV talk show "Okruzenje", to name but a few." In the last three years, Svilanovic said, "the Balkans in Europe Policy Advisory Group (BiEPAG) has distinguished itself with a whole set of extremely valuable policy papers and especially in 2015 while working on a study on Bilateral Disputes in the region which was presented last August at the Vienna Summit. Via these and other programmes, the EFB has been a prime example of professional performance as well as effective cooperation and represents an exemplary model of a successful regional cooperation organisation."
The Champion of Regional Cooperation is an annual award that was inaugurated on 27 February 2013 at the occasion of the fifth anniversary of the RCC. The first laureate of this award was the Central European Free Trade Agreement - CEFTA 2006, followed by South East European Centre for Entrepreneurial Learning (SEECEL), and the Energy Community Secretariat who received the award last year.