Serbian journalists in a visit to the Regional Cooperation Council Secretariat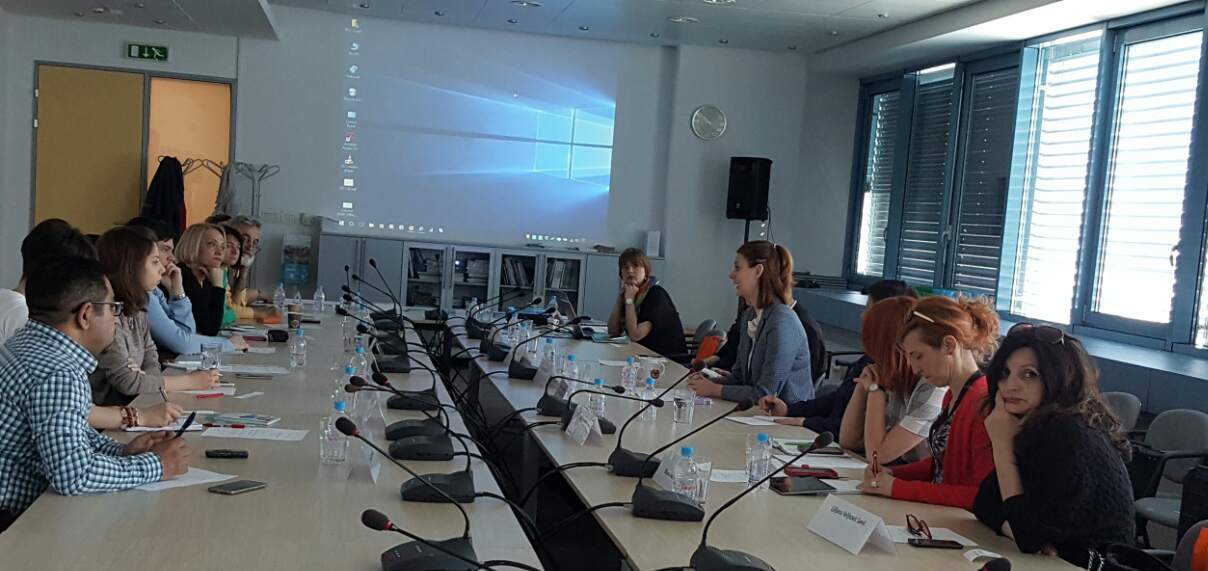 Sarajevo – A group of 11 Serbian journalists and representatives of their Government's Team for social inclusion and poverty reduction visited the Regional Cooperation Council (RCC) Secretariat in Sarajevo today, as a part of the thematic study tour to Bosnia and Herzegovina.
The RCC team welcomed the guest, presenting them organisation's work, areas of activities, results and goals. The Senior Expert on Skills and Mobility, Vanja Ivosevic delivered a brief presentation of the RCC's South East Europe 2020 (SEE2020) Strategy - regional strategy for economic growth, as a core of regional action led by the RCC.
As the underlying topic of the visit was 'gender-sensitive and affirmative media representation of vulnerable groups' the focus of the visit shifted in that direction, allowing Ivosevic to familiarize the journalists with the gender mainstreaming strategy as an integral part of all RCC's activities.
The journalists also heard RCC's activities aimed at poverty reduction and social inclusion, especially tackling vulnerable groups of the region's population: Employment and Social Affairs Platform (ESAP) presented by the ESAP's Team Leader Nand Shani, and Roma Integration 2020 project (RI2020) presentation focusing on future activities in agreed monitoring standards and budgeting, delivered by the RI2020 Policy Expert Aleksandra Bojadjieva.
The presentations were followed by numerous questions and elaborate discussion on RCC's activities and ways to advance media promotion of vulnerable social groups in a gender gender-sensitive and affirmative manner in Serbian media but also in the region as a whole, as these issues represent a common denominator in the Western Balkan economies.