Belgrade audience thrilled with Sarajevo play 'Divlje meso'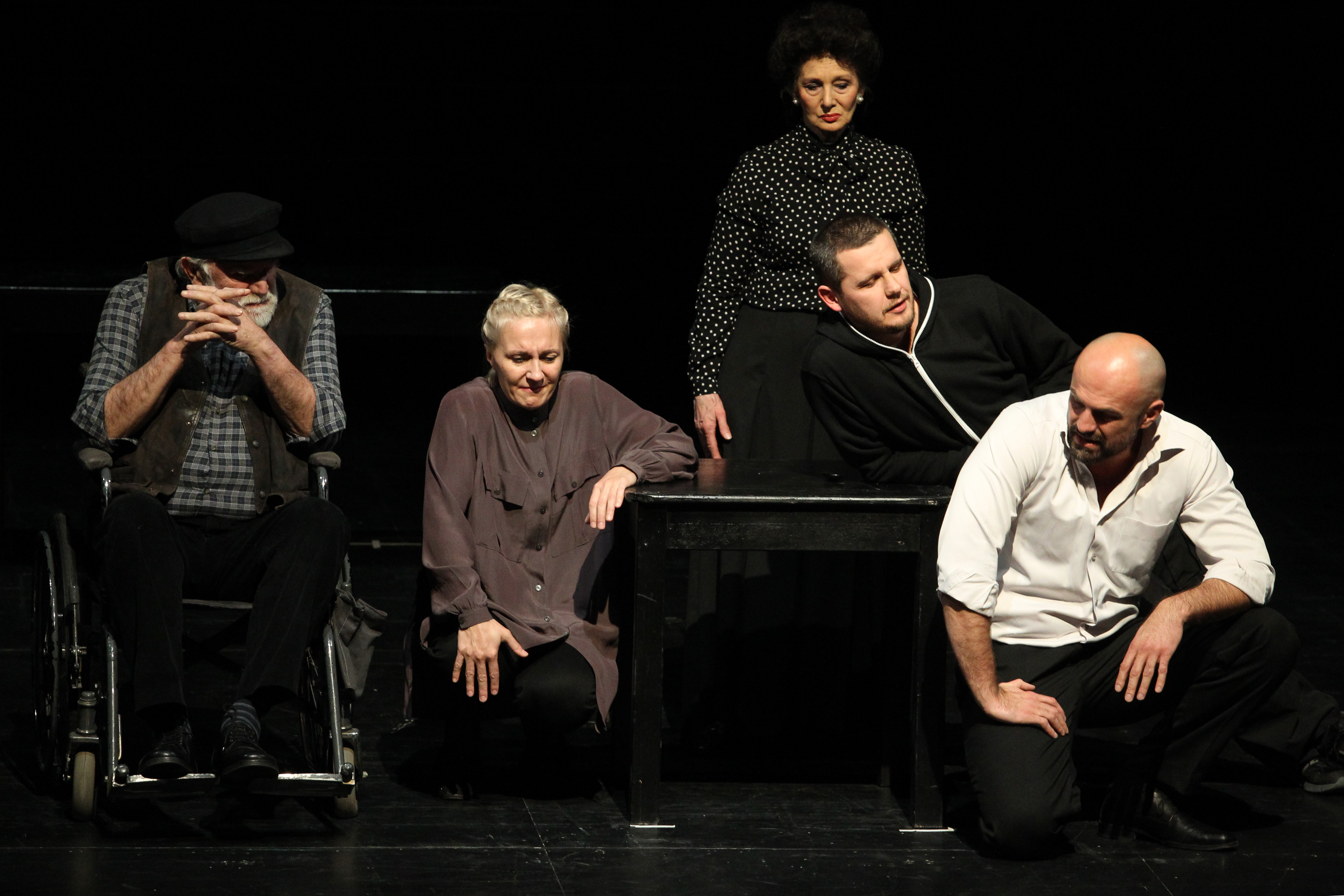 RCC supported guest performance of 'Divlje meso' by Sarajevo National Theatre in Belgrade
Belgrade – Regional Cooperation Council (RCC) supported a guest performance of 'Divlje meso' ('Proud flesh') by Sarajevo National Theatre in Belgrade. The play was performed last night, on Thursday, 21 December, in Yugoslav Drama Theatre on Ljuba Tadic stage.
Sarajevo National Theatre company presented 'Divlje meso', a play written by Goran Stefanovski and directed by Dino Mustafic, to Belgrade audience. According to Director Mustafic this drama, although a 'classical piece' of Yugoslav dramaturgy, written in 1980s, has lost nothing of its strength or topicality but opened new questions and dilemmas.
RCC Secretary General Goran Svilanovic thanked Sarajevo and Belgrade theatres for their willingness to cooperate and exchange experiences to the satisfaction of audience.
"This was a very important year for the entire region. We at the RCC are primarily focused on economic issues and challenges of getting the region closer to the EU standards and fast, and stimulate progress. Although inseparable and very important part of social development, culture and arts are, unfortunately, often unfairly neglected. Experiences showed that it is precisely arts and culture that build strongest bridges amongst people, using universal language and continuously re-examining values in a society. Therefore, whenever possible the RCC readily supports willingness of artists and culture professionals to cooperate in the region."
Marijela Hasimbegovic, Director of Sarajevo National Theatre, thanked principally the RCC for making this guest performance possible as well as Yugoslav Drama Theatre from Belgrade for hospitality.
"Theatre stage is home to illusion which gives hope for a better future to the audience. We are fully aware of the importance and the role theatre has in times of turbulent and busy everyday life. Like never before, the theatre has to strongly voice the specific contacts a person has with both his/her internal world and surroundings. Although based on a 30-year old text, our play 'Divlje Meso' makes some of these questions topical and it is our pleasure to have the opportunity to share our interpretation with Belgrade audience."
The thematic and conceptual framework of 'Divlje Meso' or 'drama of the century', as referred to by many theatre critics and theatrologists, provides the opportunity of revisiting it by featuring a house on the Balkans as a metaphor of a state, people, culture, mythology, and finally family and traditions crumbling down under the threat of 'new order'.
The play cast: Josip Pejakovic, Zijah Sokolovic, Vesna Masic, Branko Licen, Ejla Bavcic - Tarakcija, Sanela Pepeljak, Ermin Sijamija, Slaven Vidak, Riad Ljutovic, Aldin Omerovic, Vedran Djekic, Djana Pinjo, Dina Musanovic, Raisa Buzimkic and Amar Selimovic.