Belgrade theatre play "They" in Sarajevo with support of the Regional Cooperation Council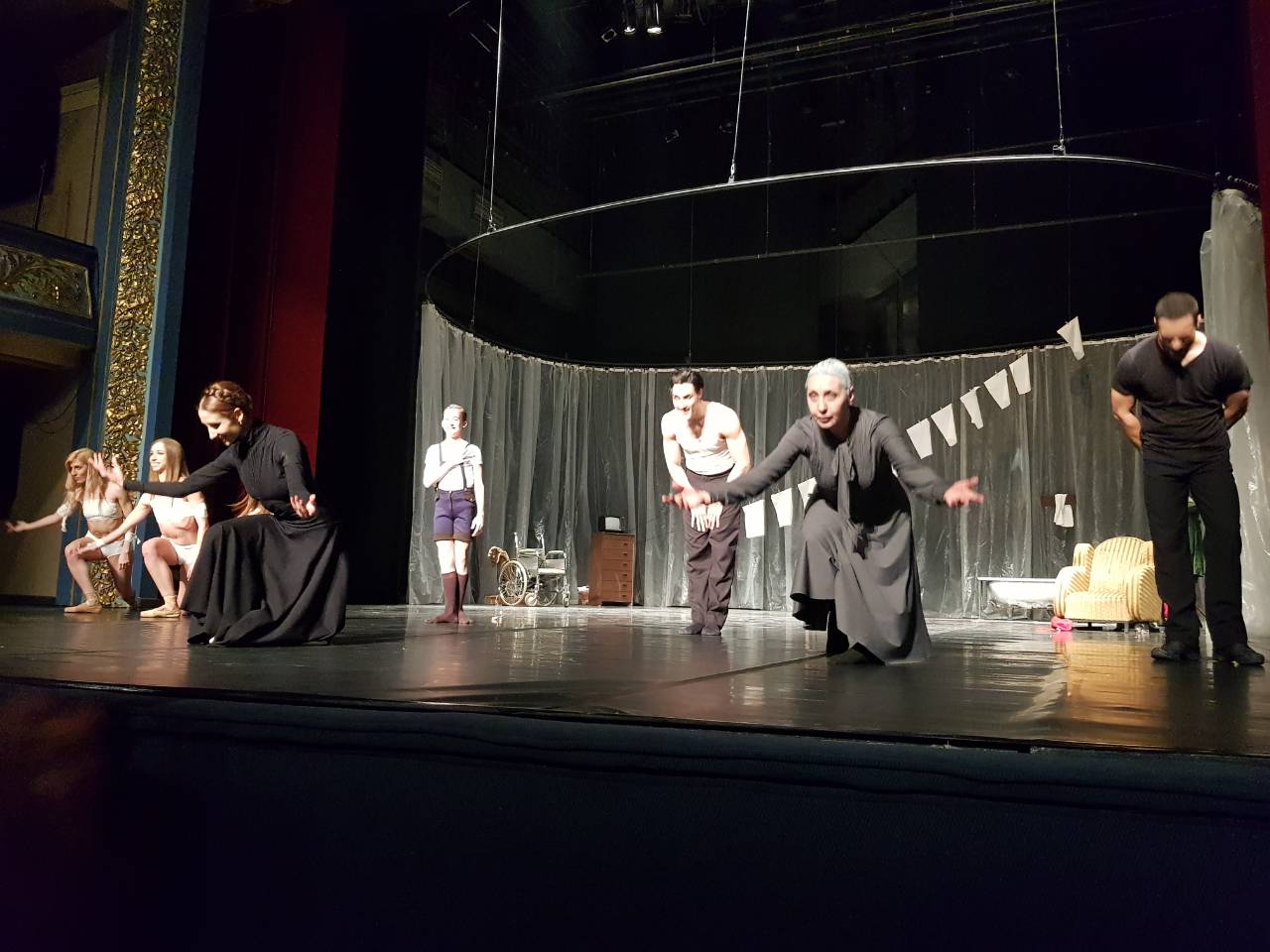 Sarajevo – The Regional Cooperation Council (RCC) brought contemporary ballet choreodrama "They" ('Oni') of the National Theatre in Belgrade to Sarajevo, which was hosted by National Theatre Sarajevo last night, within the Sarajevo Winter Festival 2018.
This passionate and intriguing ballet performance based on true story of an ordinary family in Russia in 1990s, interpreted by the dancers and soloists of the Ballet of the National Theatre Belgrade left no one in a full house of the Sarajevo National Theatre indifferent, awarding the performers with a long applause.
RCC, the promoter and facilitator of regional cooperation in South East Europe, during the 10 years of its existence has been finding ways to support exchange of cultural and artistic projects crossing the physical borders. Although the culture and art do not represent the focus of the organisation's activities, they are unique avenues of understanding and tolerance, paving the way for more substantial changes that the region's societies are undergoing on their European integration path.
'They', ballet choreodrama directed and choreographed by prominent, multi-award-winning artist, choreographer and stage director Djordje Makarevic, is the winner of the "Terpsihora" award for best directing and choreography as well as the "Belgrade Edit Culture" award for the best contemporary performance.
In the past, the RCC has provided support to numerous cultural and artistic regional cooperation projects throughout the region: Sarajevo National Theatre presented its "Wild Flesh" ("Divlje meso") to the Belgrade audience just recently; a guest performance of "Gospodja ministarka" ("The Lady Minister") by the Bosko Buha theatre from Belgrade in Sarajevo; Sarajevo National Theatre "Balkanski spijun u Sarajevu" ("Balkan spy in Sarajevo") in Zvezdara theatre in Belgrade; one-man hit show "Glumac je… glumac je… glumac" ("Actor is…actor is…actor") of the popular Bosnia and Herzegovina's actor, writer and director, Zijah Sokolovic at "Qendra Multimedia" arts and cultural centre in Pristina; "Romeo and Juliet" produced by Belgrade-based "Radionica Integracije" and "Quendra Multimedia" from Pristina in Sarajevo and Tirana; to name just a few.