Skopje to host the first Western Balkans Digital Summit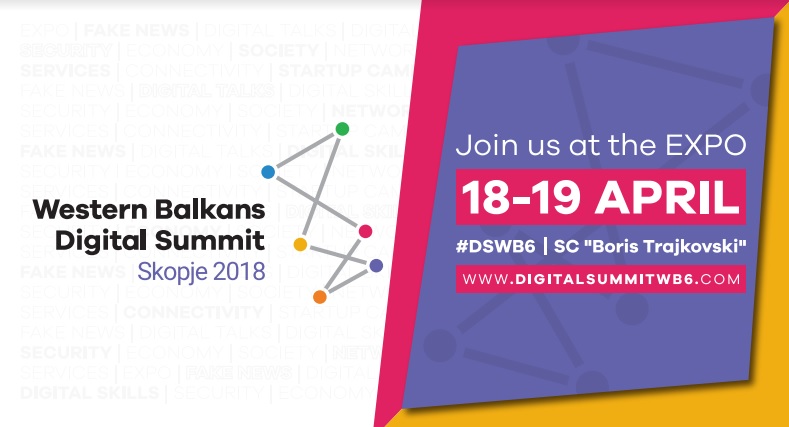 Media Advisory
Skopje – The first Western Balkans Digital Summit is to take place on 18-19 April in Skopje, bringing together Heads of Governments from the Western Balkans (WB), Ministers responsible for digital agenda from WB and European Union (EU) member states participating in the Berlin Process, European Commission (EC), Regional Cooperation Council (RCC), representatives from IT industries and businesses, academia, youth, in order to produce tangible results when it comes to digital platform for exchange of ideas and proposals.
The Government in Skopje is hosting the summit, co-organized by the RCC in cooperation with the rest of the Western Balkan Governments, EC and German Federal Ministry for Economic Affairs and Energy.
Media representatives who wish to report from the first Western Balkans Digital Summit are most welcome to do so. The registrations is open at http://digitalsummitwb6.com/media/
The programme of the summit is available at: http://digitalsummitwb6.com/programme/
The Western Balkans Digital Summit 2018 includes panel discussions about digital connectivity; integrating WB economies into the Digital Single Market; enhancing cyber security; improving digital skills; digitization of industry and interactive discussions between governments, academia, enterprises, innovators, CSOs, youth organizations , etc.
Digital EXPO is an important part of the summit, representing a unique opportunity for companies in the digital industry from the region and wider, to showcase their innovative products and services, but also to meet and network with potential partners from government and business sectors. All interested digital industry companies can apply at http://digitalsummitwb6.com/expo/.
---

This Project is funded by the European Union