Western Balkans Roaming Policy Actions Discussed at the Meeting in Brussels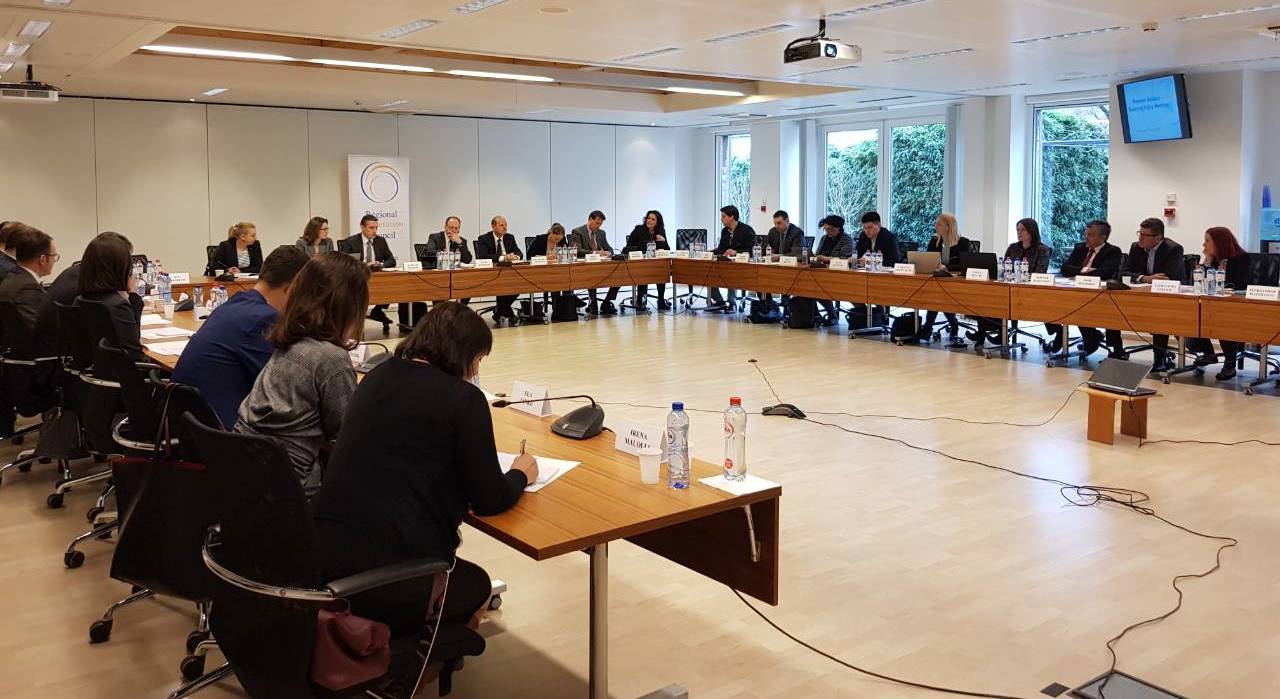 Brussels - Regional Cooperation Council (RCC) together with the European Commission (EC) brought together the representatives from the Western Balkans economies' line ministries and regulatory authorities, relevant experts from EC's Directorate‑General for Communications Networks, Content and Technology (DG CONNECT) and DG for Neighbourhood and Enlargement Negotiations (NEAR) as well as RCC representatives dealing with Connectivity agenda, at Regional Meeting on Roaming Policy in the Western Balkans (WB) in Brussels today.
The participants welcomed the EC's presentation on the EU-led process on development of a Roadmap to facilitate lowering the cost of roaming, as part of Digital Agenda for the Western Balkans. The EU Commissioner for Digital Economy and Society Mariya Gabriel is to present the Roadmap at the upcoming EU-Western Balkans Summit in Sofia this May.
The current state of play with the Regional Roaming Agreement (RRA) showcased trends in the four participating economies from the WB. Albania and Kosovo* expressed their willingness and readiness to join the RRA extending its geographical scope, and to work together with other economies on preparation of a successor agreement.
Furthermore, the regulators from WB six economies expressed their readiness to support the data gathering process and contribute in the development of the study to analyze the domestic and roaming prices, which was welcomed by all the participants.
Also, the participants heard about the latest legislative developments in EU with regard to spectrum policy including the development of new European Electronic Communications Code, exchanging their views on the matter. The RCC reiterated its firm commitment to support the WB6 in any future activities in area of digital integration upon request of the economies.
The meeting was held in line with the implementation of the RCC-developed Multi-Annual Action Plan for Regional Economic Area (REA), within the activities on WB Digital Integration Component.
* This designation is without prejudice to positions on status, and is in line with UNSCR 1244 and the ICJ Opinion on the Kosovo declaration of independence.
---

This Project is funded by the European Union