RCC's ESAP Project and Western Balkans' Public Employment Services invited to present their joint work at Annual Meeting of the EU PES Network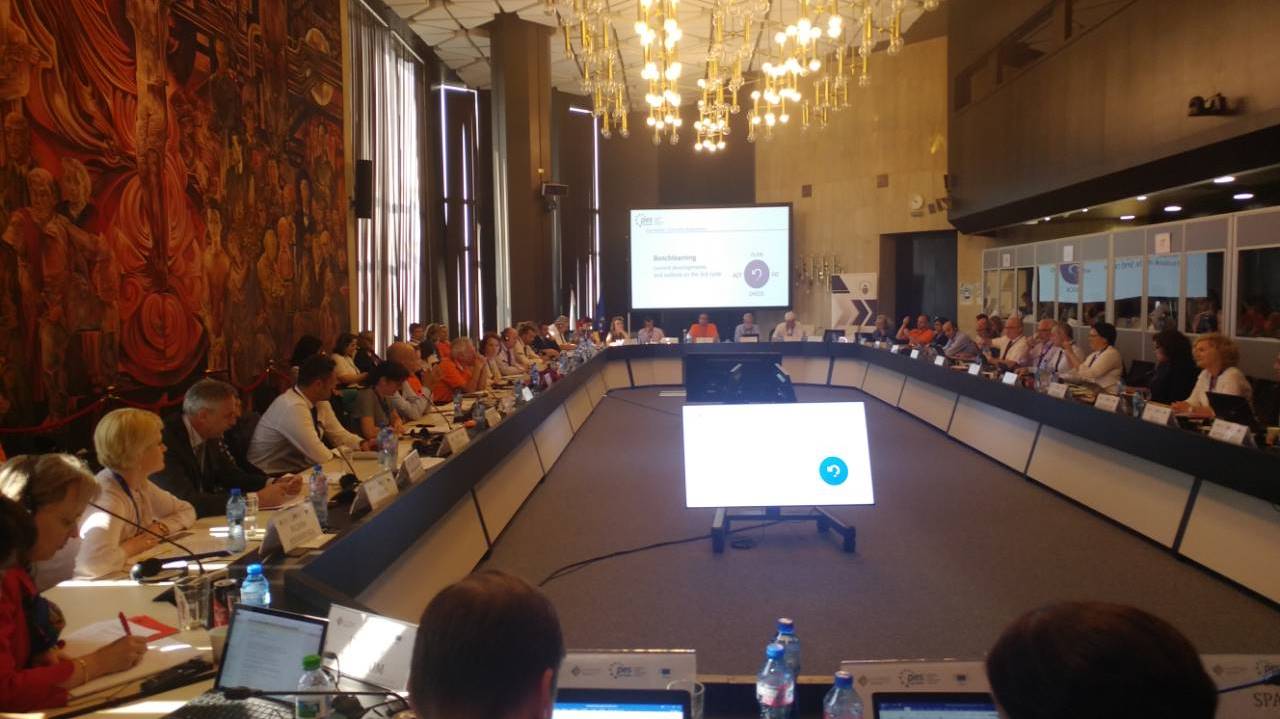 Sofia – Western Balkan's Public Employment Services (PES) gathered around Regional Cooperation Council's (RCC) Employment and Social Affairs Platform (ESAP) Project were, for the first time ever, invited to participate as observers in a 9th Annual Meeting of the European Union's (EU) PES Network, that took place in Sofia, Bulgaria 7-8 June 2018.
On the 2nd day of the EU PES Network meeting, the RCC and Western Balkans' PESs had the opportunity to present the Benchlearning exercise, which replicates the unique EU PES benchlearning model implemented in Western Balkan (WB) economies through ESAP project. The benchlearning exercise aims at creating a systematic and integrated link between performance benchmarking and mutual learning activities, through self-reflection and peer feedback on PES performance and identification of the development needs as the basis for mutual learning.
Nand Shani, RCC's ESAP Team Leader, highlighted the key outcomes of the benchlearning exercise which identified the strengths of the Western Balkan PES: "Sustainable activation and managing the transitions between unemployment and employment; the design of operational procedures, including process standardization, development of ICT systems, profiling of unemployed, and employer relations and partnerships with key stakeholders in the labour market".
"On the other hand, the benchlearning exercise in WB PES Areas of PES pointed out to the areas in which the performance could be enhanced, and these include evidence based design and implementation of employment measures backed up by strategic performance management, introduction of new and innovative tools, quality management, engaging employment and resource management", said Shani.
As a follow up to the benchlearning assessment, ESAP is conducting analytical work on establishing systems of management by objectives, developing local employment plans and strengthening the capacities for monitoring the implementation of employment measures, while on the other end the WB PES offices are working to develop national action plans and bilateral and multilateral learning exchanges based on good practices.
Shani's presentation was followed by individual presentation of individual experience and findings of WB PES's Benchlearning exercise, coming from all six economies participating in ESAP. Benchlearning was recognized as a very valuable system-wide process for enhancing the performance of each national PES office, while strengthening cooperation with peers from the region. All regional PES representatives also expressed gratitude for being invited to this European forum, hoping for further strengthening of the cooperation with EU PES Network in the future within ESAP implementation.
The meeting was concluded with an open invitation of the Fons Leroy, Chair of EU PES Network for mutual learning events between these institutions in the Western Balkans and the EU, as well as the opportunity for the Western Balkans to contribute to a forthcoming EU study on selected PES policies and practices.