Second National Platform Meeting on Roma Integration in Albania held in Tirana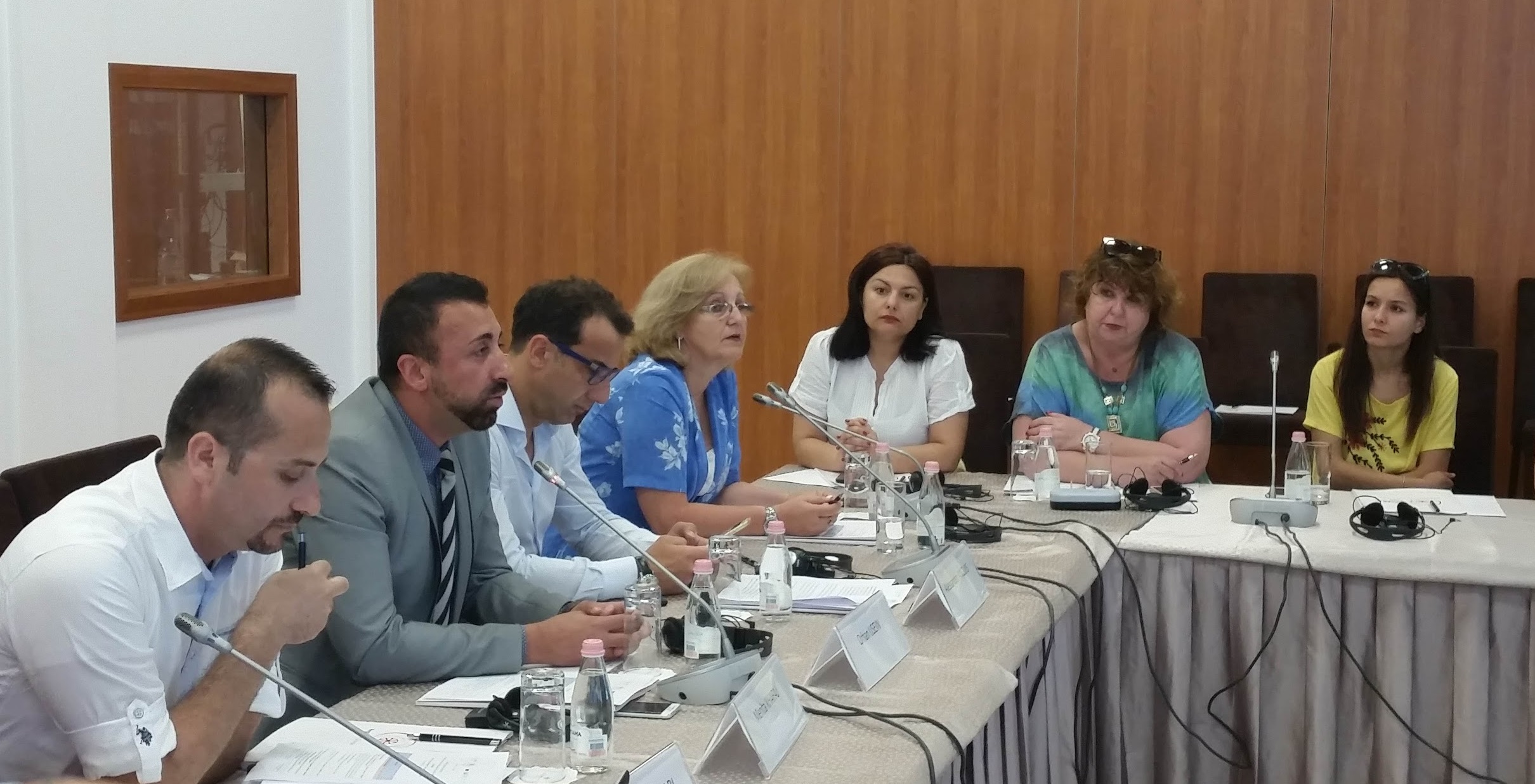 Tirana - The second National Platform Meeting on Roma Integration, aimed at reviewing the status of implementation of National Action Plan for Integration of Roma and Egyptians in Albania for the period from 2016 to 2020, took place in Tirana today. The meeting was organized by the Regional Cooperation Council (RCC)'s Roma Integration 2020 (RI 2020) Action Team, in close cooperation with the Ministry of Health and Social Protection of Albania.
The event was opened by Merita Xhafaj, General Director of the Ministry of Health and Social Protection of Albania and National Roma Contact Point, Alessandro Anguis from the EU Delegation to Albania, Adriatik Hasantari, Executive Director of the organisation Roma Active Albania and Elvana Gadeshi, RI 2020 consultant, who all acknowledged the significance of National Platform Meetings for opening of the policy proces to all relevant stakeholders and RI2020 support in coordination, consultation, implementation, monitoring and reporting on Roma integration in Albania.
After the presentation of the draft Report on the implementation of the Albanian Roma and Egiptians Integration National Action Plan for 2017, reflections of participants were shared, followed by detailed information and discussions per each of the five integration priority areas – education, employment, social protection, housing and health. How to improve the process of annual reporting on Roma integration in the upcoming period was also a topic of the meeting. All relevant results and inputs collected at the National Platform Meeting will be portrayed in a policy brief, to be subsequently produced to this event.
This occasion brought together more than 80 representatives from Ministry of Health and Social Protection, Ministry of Education, Sports and Youth, Ministry of Finance, civil society organisations, municipalities and academia.
The objective of this National Platform Meeting was to map the achievements and challenges in integration of Roma in Albania, share the most significant issues recognized during 2017 and potential approaches to solving them, and to improve coordination between different line ministries dealing with this issue, aligning it with the requirements of the EU accession process.