Digital Agenda for the Western Balkans Launched in Sofia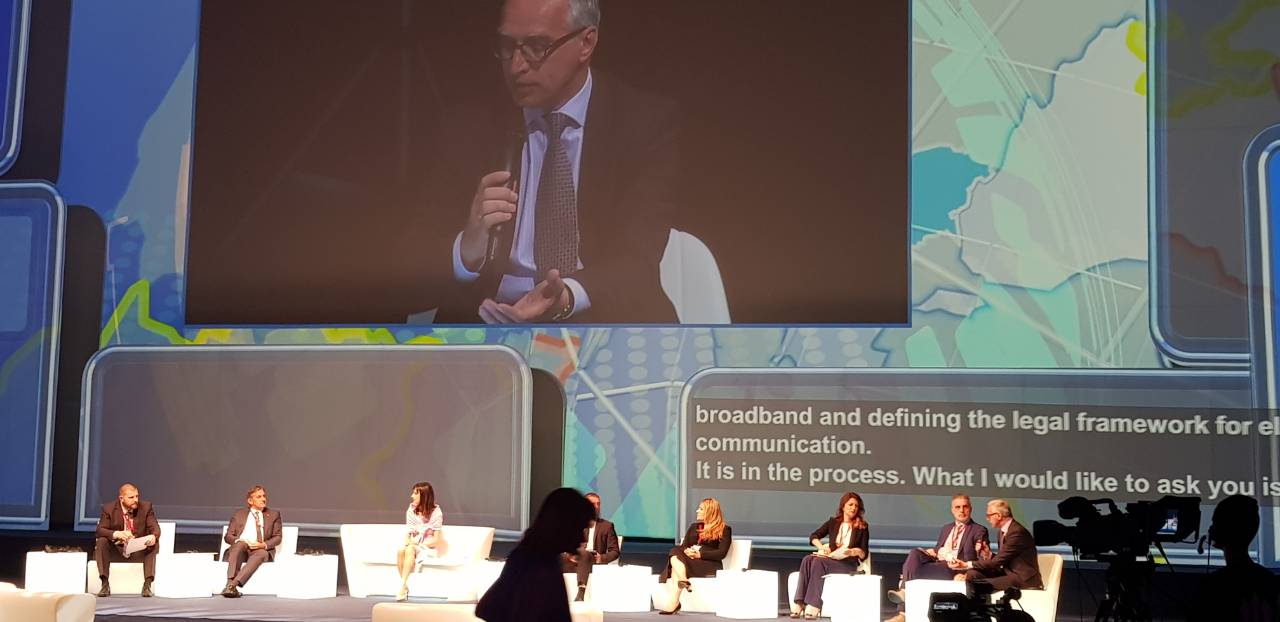 Sofia – Digital Agenda for the Western Balkans (WB) was launched in Sofia today, at the Digital Assembly 2018, a key annual policy event organised by the European Commission Directorate-General for Communications Networks, Content and Technology, and the Bulgarian Presidency of the Council of the European Union (EU), that gathers more than 1,000 stakeholders and policymakers to debate EU digital policy and the implications of recent technological developments, offering a unique opportunity for frank and future-focused discussions.
The WB Digital Agenda will focus on lowering the cost of roaming, deployment of broadband, development of e-Government, e-Procurement, e-Health, & digital skills, capacity building in digital trust and security, in parallel to efforts to enhance digitalisation of industries, adoption, implementation and enforcement of the acquis. The Regional Cooperation Council (RCC) will play a crucial role in the implementation of the Digital Agenda for the Western Balkan.
Goran Svilanovic, RCC Secretary General moderated the launch session gathering Mariya Gabriel, EU Commissioner for the Digital Economy and Society, and ministers of the six Western Balkan economies responsible for digital integration: Ismir Jusko, Minister of Communications and Transport of Bosnia and Herzegovina; Besim Beqaj, Minister of Innovation and Entrepreneurship of Kosovo*; Damjan Manchevski, Minister of Information Society and Administration of The Former Yugoslav Republic of Macedonia; Dorina Cinari, Deputy Minister of Infrastructure of Albania; Dejan Abazovic, State Secretary at the Ministry of Public Administration of Montenegro, and Tatjana Matic, State Secretary at the Ministry of Trade, Tourism and Telecommunications of Serbia.
Commissioner Gabriel expressed her pleasure over including the Western Balkans in the European digital quest, explaining that she expected the region to use the opportunity and prepare for the fast changing digital era, bringing their societies as equals to the EU table.
While moderating the launch of the Digital Agenda for the Western Balkan (WB), the Secretary General Svilanovic surveyed the individual readiness of the WB economies through questions to the responsible ministers, reiterating importance of their 'catching up' with the global digital trends, especially in the light of the commitments taken by its leaders in Multi-Annual Action Plan on Regional Economic Area (MAP REA) at the Trieste Summit last summer, where Digital Integration has the key role and is one of four development dimensions.
"Being included in the digital 'state of art' developments in the EU is an extremely valuable opportunity for the Western Balkans, which provides them with clear guidance and support from their EU partners on the way forward. The region has opted for the modern, vibrant, open, progressive and competitive societies and this is exactly the door that the Digital Agenda for the Western Balkans opens," concluded Svilanovic.
*This designation is without prejudice to positions on status, and is in line with UNSCR 1244/1999 and the ICJ Opinion on the Kosovo declaration of independence.
---

This Project is funded by the European Union