RCC's Tourism Expert Group adopts "Crossroad of Civilisations" as a regional tourism identity, agrees on tourism routes to be developed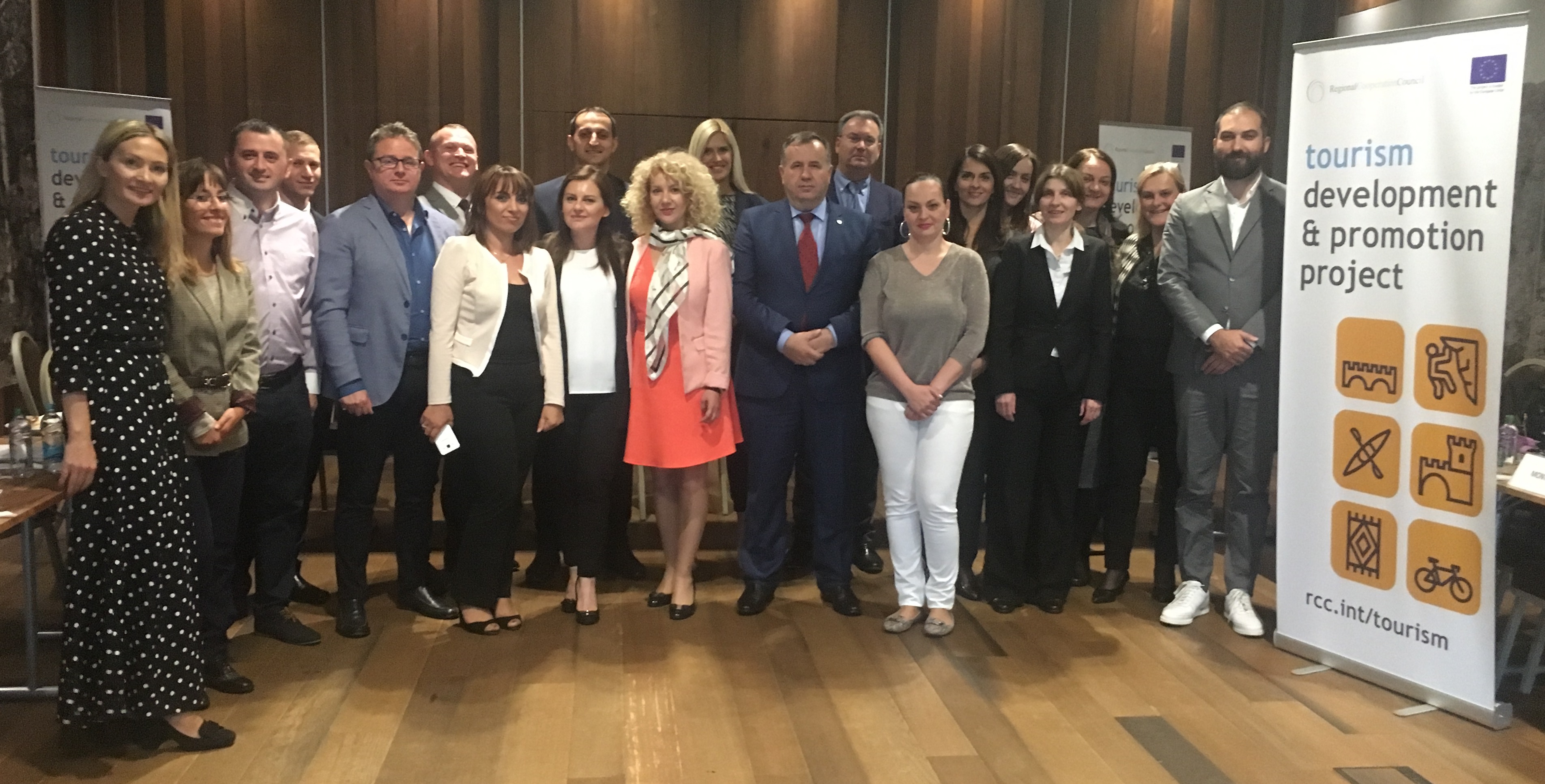 Sarajevo – The South East Europe Tourism Expert Group (TEG) adopted "Crossroads of Civilisations" as a regional tourism identity that will be applied throughout all the routes development efforts in the framework of the Regional Cooperation Council (RCC)'s Tourism Development and Promotion project, at its 7th meeting held on 27 June 2018 on Jahorina Mountain near Sarajevo. The RCC's Tourism project has been officially launched a day later in Sarajevo.
TEG members concluded that the cultural routes to be develop through the project shall include Roman period archaeological sites, fortifications from Byzantine, Ottoman, Venetian, Austro Hungarian times, as well as World War II monuments.
As for the regional adventure routes, TEG concluded that the focus of development efforts should remain with Via Dinarica, build-up of it regional structure and further strengthening of Trans Dinarica.
The Tourism Development and Promotion project will identify, develop and promote the most viable regional cultural and adventure tourism routes to increase number of tourists visiting the region, lengthen their stay, and increase revenues and number of people working in the industry. The project will also provide a 1.62 million euros worth grants scheme (30+ grants) to improve quality of infrastructure and services along selected routes.
Meeting participants supported the plan to launch the grant scheme on 16 July 2018 and to promote it through a series of info days to be held consecutively in Sarajevo, Podgorica, Tirana, Prizren, Skopje and Belgrade from 17 to 26 July in cooperation with TEG members from each of the six respective economies.
The meeting was also used to initiate discussion on possible joint regional activities on marking the European Heritage Day and the World Tourism Day.
TEG brings together representatives of ministries in charge of tourism, tourism boards and private sector from six Western Balkans economies who work under the auspices of the RCC on removing policy barriers to further development of tourism in the region and who will steer the project implementation.