Latest News
Western Balkan Six open negotiations on mutual recognition of professional qualifications of doctors of medicine, dentists, architects and civil engineers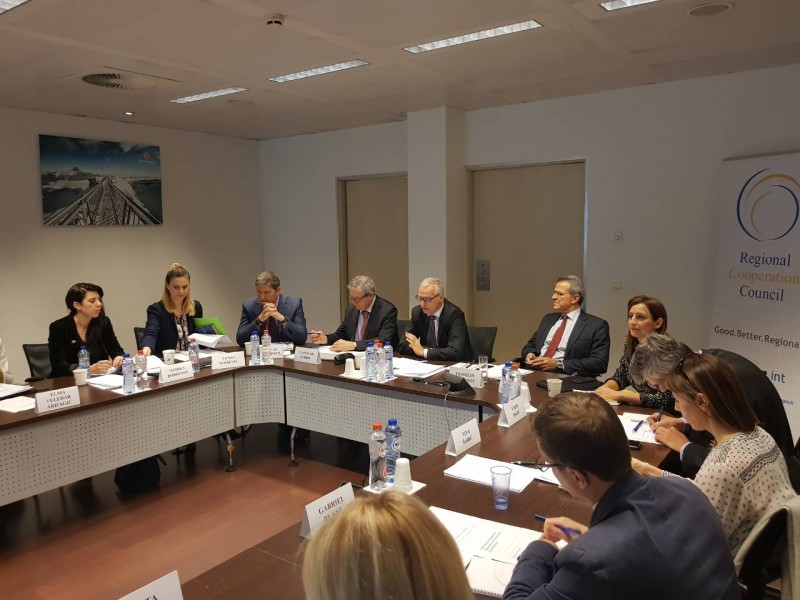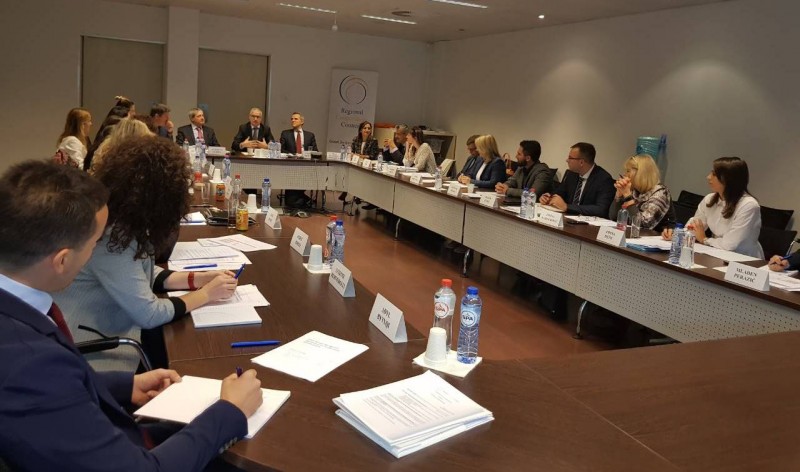 Brussels – The Western Balkans began the negotiations on mutual recognition of professional qualifications of doctors of medicine, dentists, architects and civil engineers at the 1st meeting of Lead Negotiators convened by the Regional Cooperation Council (RCC) in Brussels today.
The expected outcome of the negotiations is to conclude a Mutual Recognition Agreement, which will establish common rules for recognition of professional qualifications for the applicants holding a professional qualification obtained in one of the Western Balkan economies enabling them access to and the pursuit of their profession in another economy.
Negotiations and expected Agreement on the Mutual Recognition of Professional Qualifications is part of the Multi-Annual Action Plan on Regional Economic Area (MAP REA) agreed by the region's Prime Ministers in Trieste last year.
"Removing obstacles to mobility of professionals and thus reaching the MAP REA goal to allow unhindered movement of Doctors of Medicine, Dentists, Architects and Civil Engineers in the region will create real opportunities to keep the talent within the region. Furthermore, the Draft Agreement on Mutual Recognition of Professional Qualifications of Doctors of Medicine, Dentists, Architects, and Civil Engineers is based on the EU Directive 2005/36/EC on Recognition of Professional Qualifications and as such will contribute to preparations for the EU accession, " said the RCC Secretary General, Goran Svilanovic, opening the negotiations.
Nicholas Cendrowicz of the European Commission's Directorate-General for Neighbourhood and Enlargement Negotiations (DG NEAR) emphasised the importance of regional cooperation for the EU enlargement. He said: "The regional cooperation is in the heart of the EU enlargement. Delivering on the regional commitments outlined in the MAP REA is of utmost importance to EU accession path of the Western Balkan Six. In particular, the Mutual Recognition Agreement will contribute to the preparations of the Western Balkan Six to withstand the competitiveness pressure of the internal market."
The key objective of today's meeting was to agree on a feasible and realistic negotiations' plan and to identify the needs to make this aim a reality. The RCC proposed an action plan on the steps toward the finalisation of the Mutual Recognition Agreement by the Western Balkans' Summit in Poland the following July. The Lead Negotiators endorsed the proposed action plan and expressed an optimism to conclude the negotiations in time for the Western Balkans' Summit in Poland.
Besides Svilanovic and Cendrowicz, the meeting participants, including over 20 officials from relevant Ministries and other relevant institutions, were welcomed also by Emir Djikic, Director of Central European Free Trade Agreement (CEFTA) Secretariat, Tina Saric, Education Reform Initiative of South East Europe (ERI SEE) Director, and Gazmend Turdiu, Deputy Secretary General of the Regional Cooperation Council.
More news