RCC ESAP: Internship Programmes in focus of Regional Peer Review Workshop in Skopje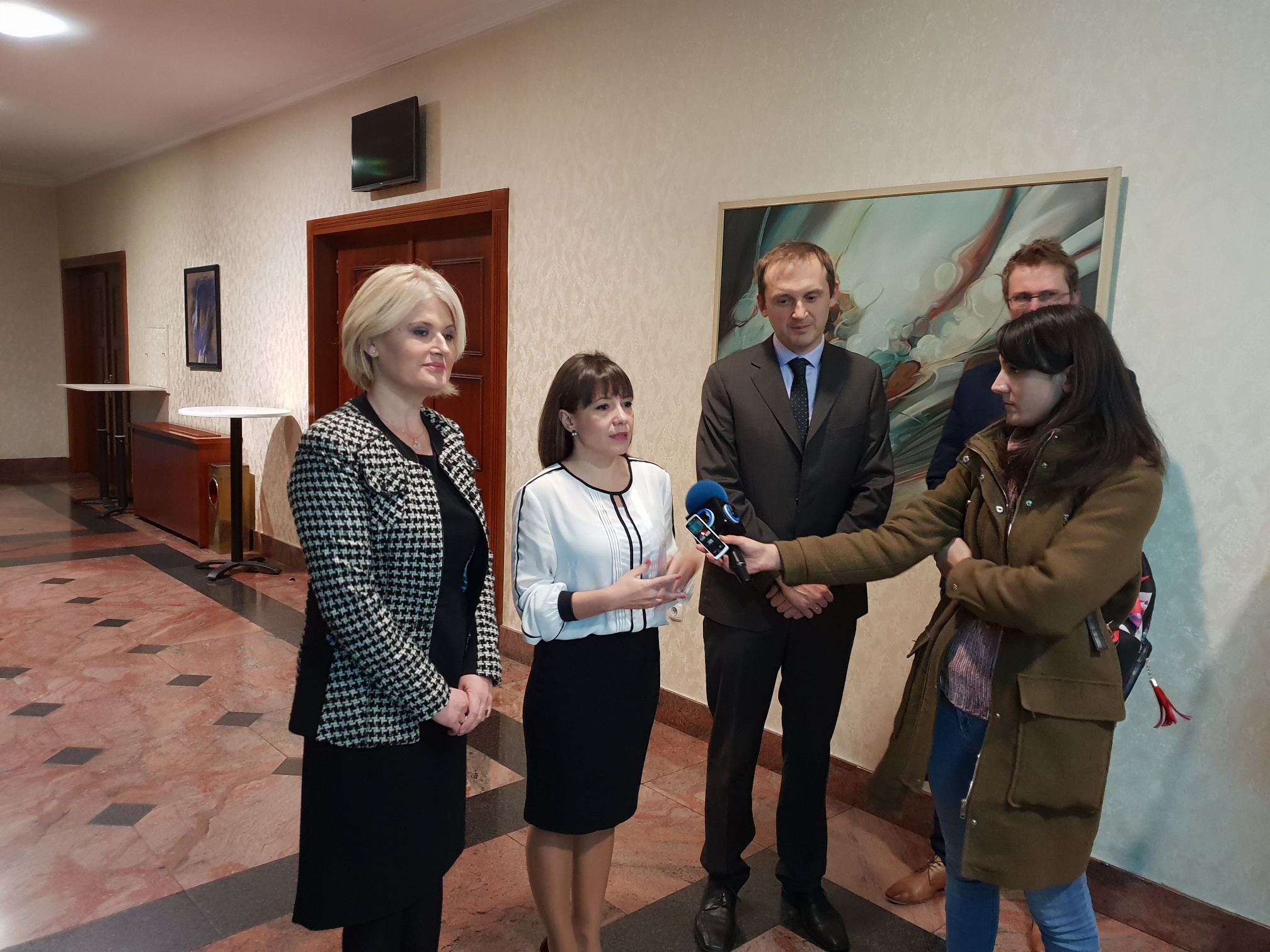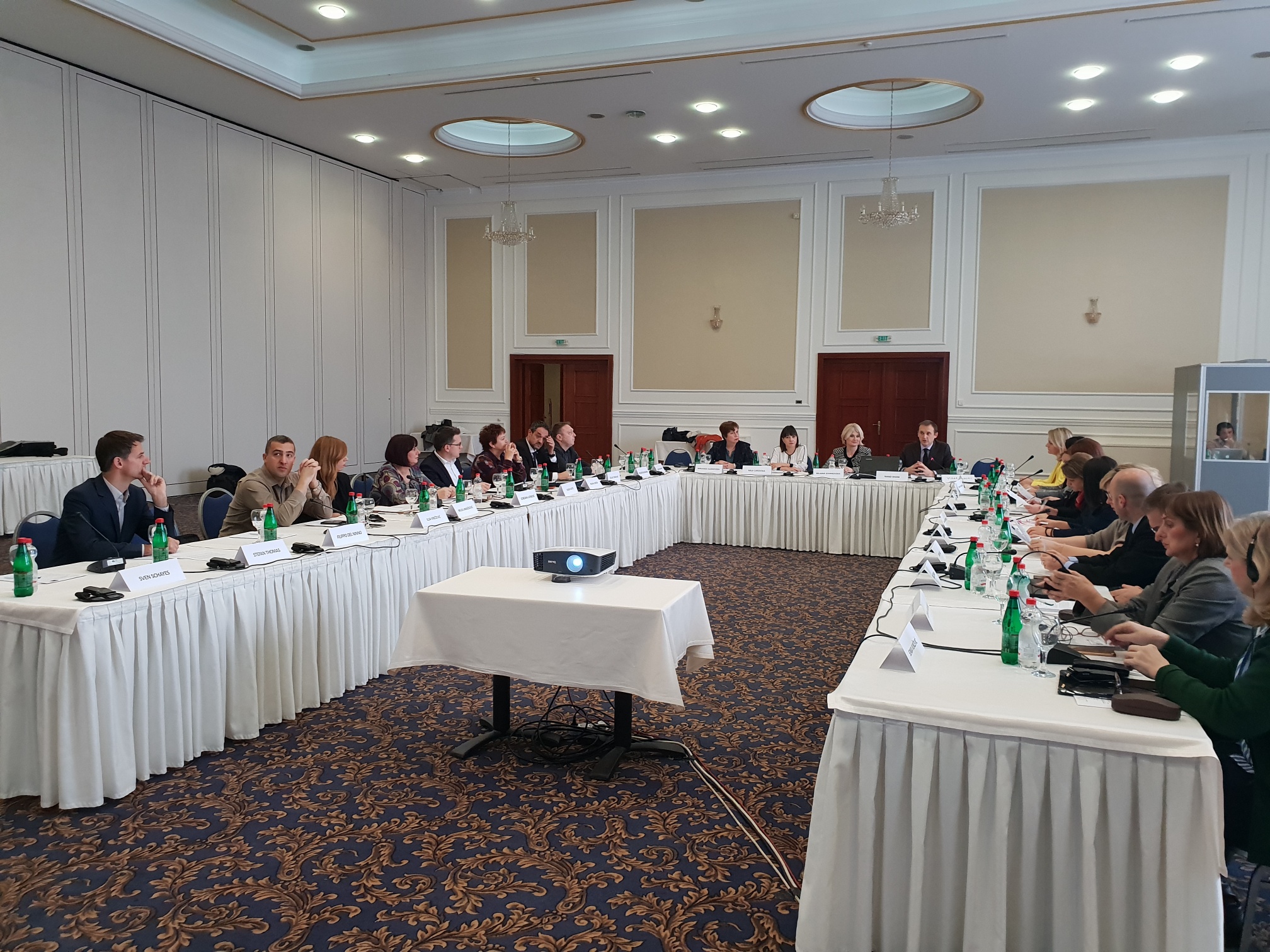 Skopje – A two-day a regional peer review workshop focusing on internship programmes ended in Skopje today. The Workshop was organised by the Regional Cooperation Council's (RCC) Employment and Social Affairs Platform (ESAP) project.
The Workshop gathering officials of Ministries of Labour from the Western Balkan economies in charge of the development and monitoring of active labour market policies/internship programmes as well as representatives of Public Employment Services (PES) in charge of implementing such programmes, was opened by the host Minister of Labour and Social Policy, Mila Carovska. The opening remarks were also delivered by Biljana Jovanovska, Director of Employment Service Agency and Nand Shani, Team Leader of the ESAP project.
Minister Carovska underlined the commitment of her Government to regional cooperation and the value that mutual cooperation and exchange bring to national administrations. She emphasized the efforts of aligning government actions with the EU policy framework, such as through the piloting of youth guarantee in the Former Yugoslav Republic of Macedonia during 2018 in 3 municipalities, with a view to covering the whole territory during 2019. This programme, having already helped more than 1400 young people find employment, is being implemented for the first time in the Western Balkans and contributes strongly to the employability of youth.
Biljana Jovanovska, Director of the Employment Service Agency of The Former Yugoslav Republic of Macedonia, emphasized the important results achieved through the implementation of the internship programme by the Agency since 2008. The number of interns has increased steadily, reaching recently about 1000 beneficiaries per year. The Internship programme has also been integrated within the newly introduced youth guarantee scheme.
ESAP Team Leader Shani explained that this RCC-implemented EU-funded project aims to strengthen regional cooperation and institutional capacities of national administrations from the region, enabling them to develop and effectively implement labour market and social policy reforms in their EU enlargement process.
"The peer review workshops, including this one, are intended as a flexible mechanism for exchanging experience and mutual learning, to share specific professional knowledge and expertise in the design and implementation of internship programmes. These programmes, implemented as part of the national active labour market measures action plan, have produced tangible results for many years in terms of providing a good learning experience and improving the prospects for a good quality job for thousands of young people. Such experience will be highly valuable for peers from the region and will enable the identification and exchange of good practices."
At today's Workshop, the ESAP also presented the main findings of a regional analysis of internship programmes in the Western Balkans.
Internships provide valuable opportunities to gain experience and can serve as stepping stones for career development and decent and productive jobs. The Western Balkan economies have substantial experience with designing and implementing successful internship programmes as part of active labour market measures. These programmes follow well-designed procedures, are easy to implement and monitor, and produce positive results in an efficient and cost-effective way. However, more needs to be done to ensure a sufficient level of learning during the internships and prioritization, according to strategic sectors of importance for the economy. In this regard, the European Quality Framework for Traineeships provides highly relevant reference aspects for further enhancing the design and implementation of such programmes.
The Western Balkan economies have agreed, under ESAP project, to implement peer reviews on selected priority employment policies or measures. Peer reviews aim to facilitate learning, discussion and capacity building on employment policy development and implementation.