Western Balkan Six kick-off negotiations on mutual recognition of professional qualifications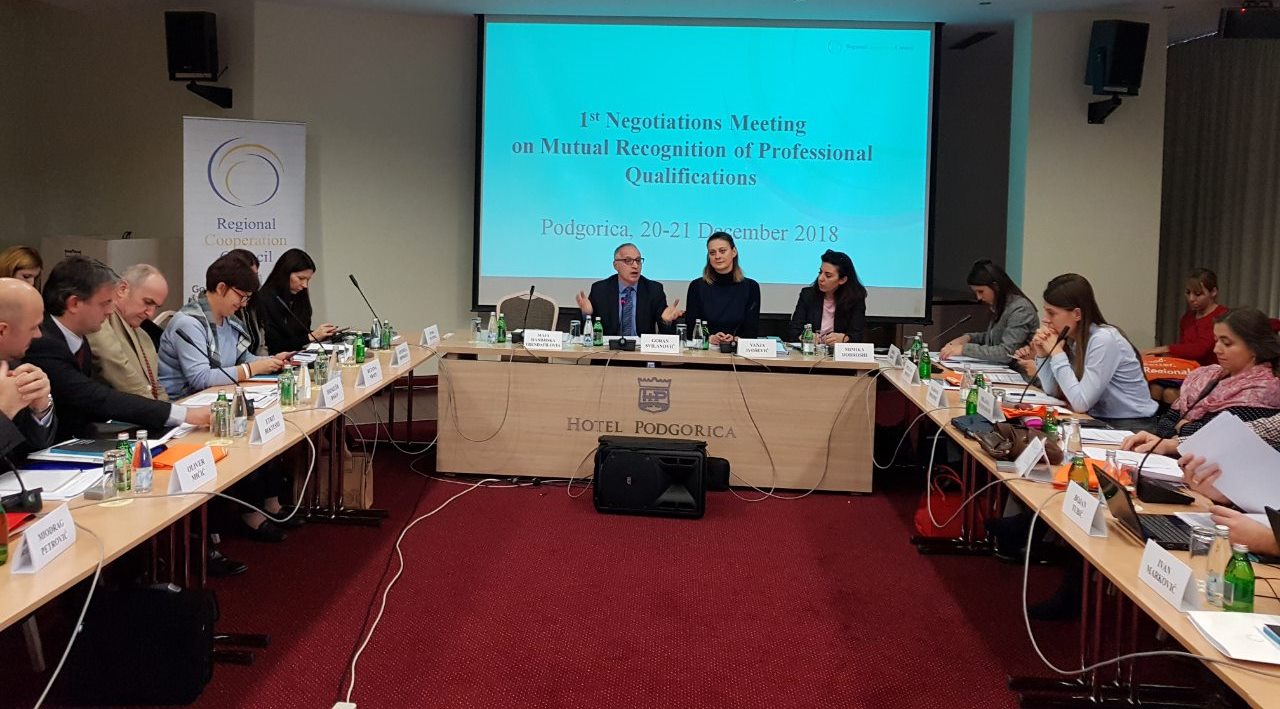 Podgorica - The Western Balkan Six (WB6) kicked-off negotiations on an Agreement, which will enable common and shorter procedures for recognition of professional qualifications for Doctors of Medicine, Dentists, Architects and Civil Engineers. The appointed negotiations teams from the WB6 economies discussed the Draft Agreement on Recognition of Professional Qualifications for Doctors of Medicine and Dentists, Architects and Civil Engineers at the meeting held under the auspices of the Regional Cooperation Council (RCC) in Podgorica on 20-21 December 2018.
The expected outcome of the negotiations is to conclude a Mutual Recognition Agreement (MRA), which would establish common rules for recognition of professional qualifications for the applicants holding a professional qualification obtained in one of the Western Balkan economies, enabling them to practice their profession in another economy. The negotiations are to be concluded ahead of the Western Balkan Six Leaders' Summit. The Leaders' Summit is to be held in July 2019 in Poland.
Negotiations and the expected Agreement on the Mutual Recognition of Professional Qualifications are the part of the Multi-Annual Action Plan on Regional Economic Area (MAP REA) agreed by the region's Prime Ministers in Trieste in 2017.