RCC: 'Roam Like at Home' speak more, pay less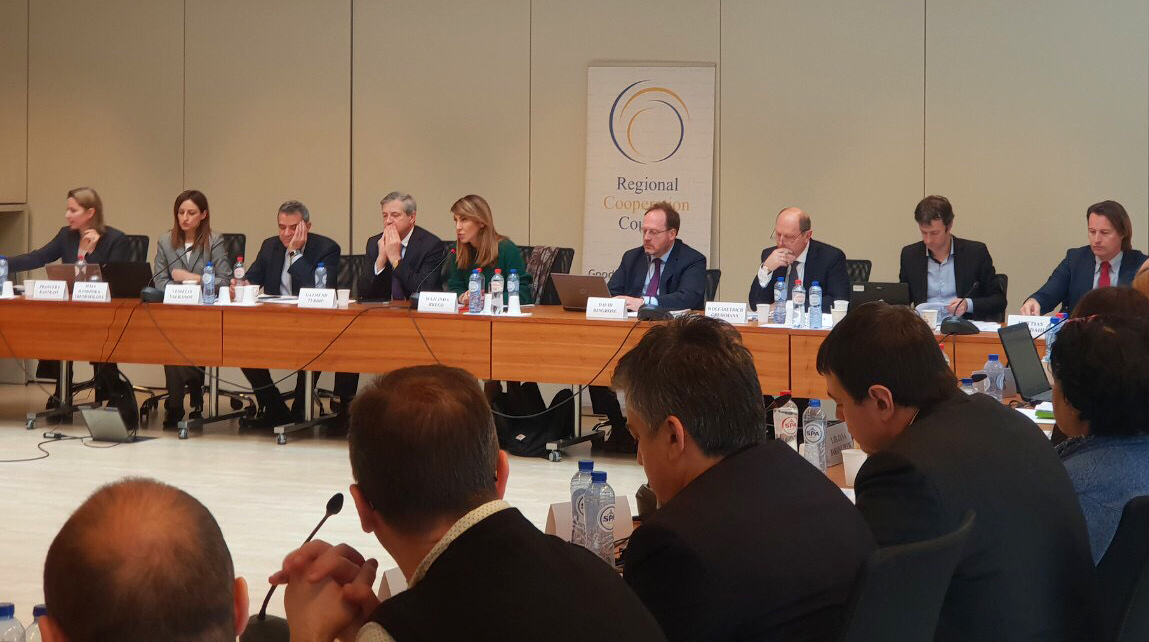 New Regional Roaming Agreement in the pipeline, start of reduction of costs by July 2019, leading to zero roaming cost by 2021
Brussels – The second round of negotiations on the new Regional Roaming Agreement (RRA2) for the Western Balkans (WB), organized by the Regional Cooperation Council (RCC), is being held in Brussels today.
Addressing the meeting participants, the RCC Secretary General Majlinda Bregu stressed that it is in the interest of the economies, citizens and the politicians to as soon as possible finalise the Regional Roaming Agreement that will additionally reduce the roaming costs by July 2019, leading the path of "Roam Like At Home" (RLAH) and zero roaming cost in 2021.
"If we want people to understand the real impact of our efforts in promoting the regional cooperation, let's sign this agreement in April. This is the logic of Europe's borderless single market that was created more than 50 years ago and this should be a tangible result of the RCC. Roam Like At Home means impacting people-to-people connections, amongst WB6 citizens, striving towards benefits of an ordinary EU citizen.
It took 10 years for the EU to introduce RLAH, thus WB6 are to be commended for the ambition and courage to complete this process in almost 2.5 years. The new all-inclusive WB6 Regional Roaming Agreement not only has a very important symbolic value for the region as it follows the alignment with EU, its value also lies in the fact that it generates direct and immediate impact, benefits and savings for all WB6 citizens.
By signing the agreement this year, citizens will stay connected when they travel without fear of ramping up the costs of travelling. It has been calculated that the cost of roaming is sometimes more than the holidays themselves."
With the new Regional Roaming Agreement there will be no additional roaming costs for all WB economies' end-users as of July 2021 and citizens would pay regular prices just like using these services at home.
**********
The work on the new Regional Roaming Agreement is a part of the Multi-Annual Action Plan on Regional Economic Area (MAP REA) in the Western Balkans, to which the Prime Ministers from the region committed in Trieste in July 2017, facilitated and brokered by the RCC.
Today's meeting in Brussels gathers representatives of the Western Balkans (WB) ICT Ministries and Telecommunications Regulators, Representatives from the European Union's Directorate General for Communications Networks, Content and Technology (DG CONNECT) and Directorate General for Neighbourhood and Enlargement Negotiations (DG NEAR). It has been organised and facilitated by the RCC.