Open Science concept would contribute to Western Balkan societies' higher return on investment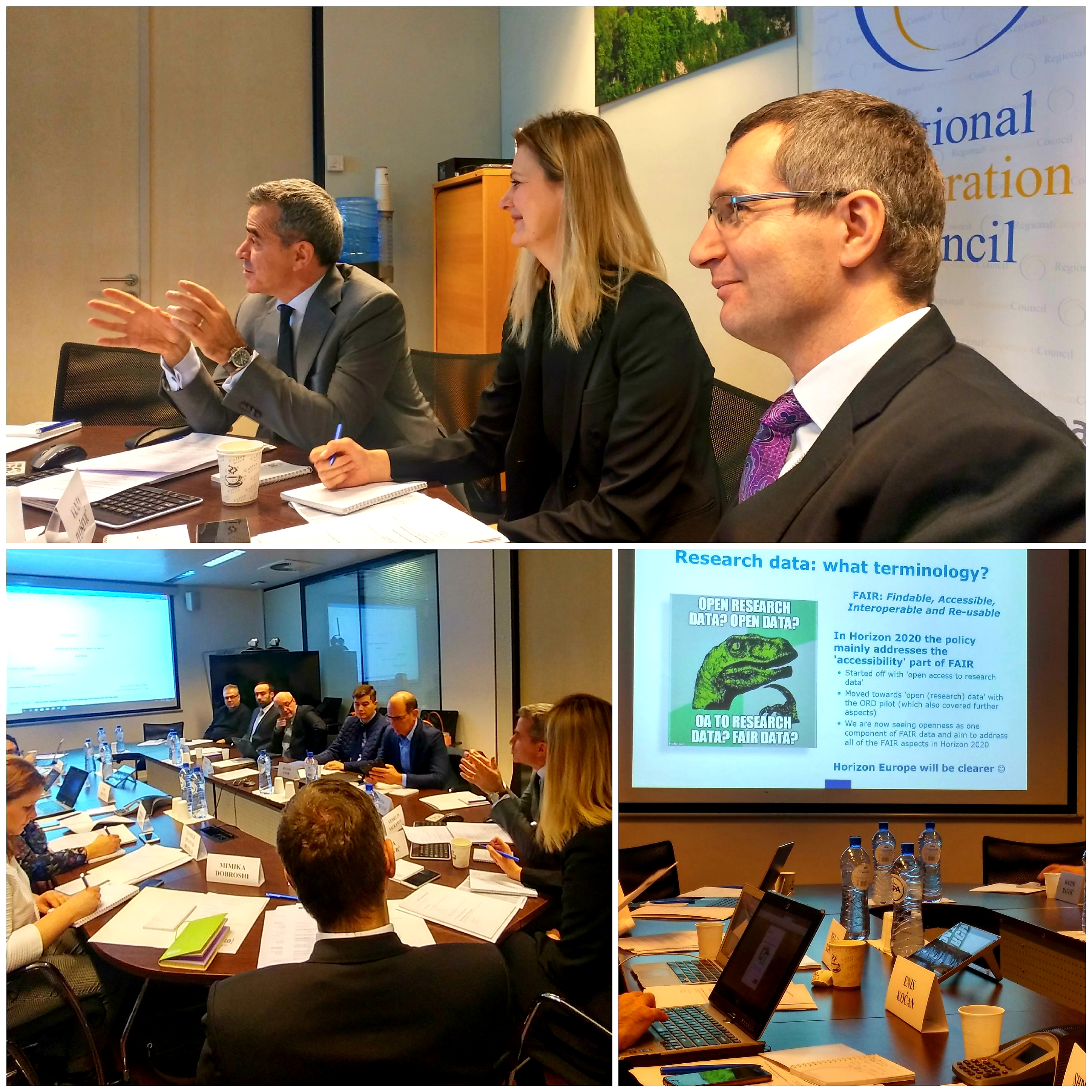 Brussels – The Western Balkan (WB) economies presented current situation and actions undertaken in the development of Open Science and Open Access policies for research data at the meeting of the Working Group on Open Science, held under the auspices of the Regional Cooperation Council (RCC) in Brussels, yesterday.
The Open Science concept would contribute to WB societies' higher return on investment, as the publicly funded research would be available to all (citizens, businesses, governments, etc.). Also, it would represent higher potential for industry to use research results and increase cooperation between academia and industry.
"In the Western Balkans the Open Science-related policies are at an early stage of development and require significant improvements in order to ensure integration of our research institutions and researchers into the European Research Area. Currently, the research and development systems in the region have been underfunded with continued trend of low investments , specifically the overall investment to research and development (R&D) from public sources remains below 1% in all the economies in the region for over a decade. This exacerbates the gap between research production and the impact of research produced in the region and the EU.", said Vanja Ivosevic, RCC's Senior Expert on Skills and Mobility, adding that an important change in this trend has happened in Montenegro where the government approved a 60% increase of the national budget dedicated to science for 2018.
The RCC's Balkan Barometer 2018 shows that less than 10% of businesses in the region cooperated with universities on R&D or technology transfer projects to develop new products of services (down from 14% in 2016).
Specific benefits of Open Science to WB6 researchers would mean: More exposure for their work; their work available to researchers in developing countries; taxpayers would get better value for their funding of research; practitioners would be able to apply their data/ findings; their work would get higher citation rates and it could influence policies; the results of their work would be accessible to public; and finally, it would mean compliancy with more grant rules (e.g. Horizon 2020)
Today's Brussels meeting of the Working Group on Open Science was organised by the RCC, with support of the European Commission's Directorate General of Research and Development (DG R&D). Representatives of the regional WB Working Group on Open Science take part regularly at the EU member states' Meeting of the Commission Expert Group on National Points of Reference on Access to and Preservation of Scientific Information.
---

This Project is funded by the European Union