'Roam Like at Home' speak more, pay less: Western Balkans agrees on text of new Regional Roaming Agreement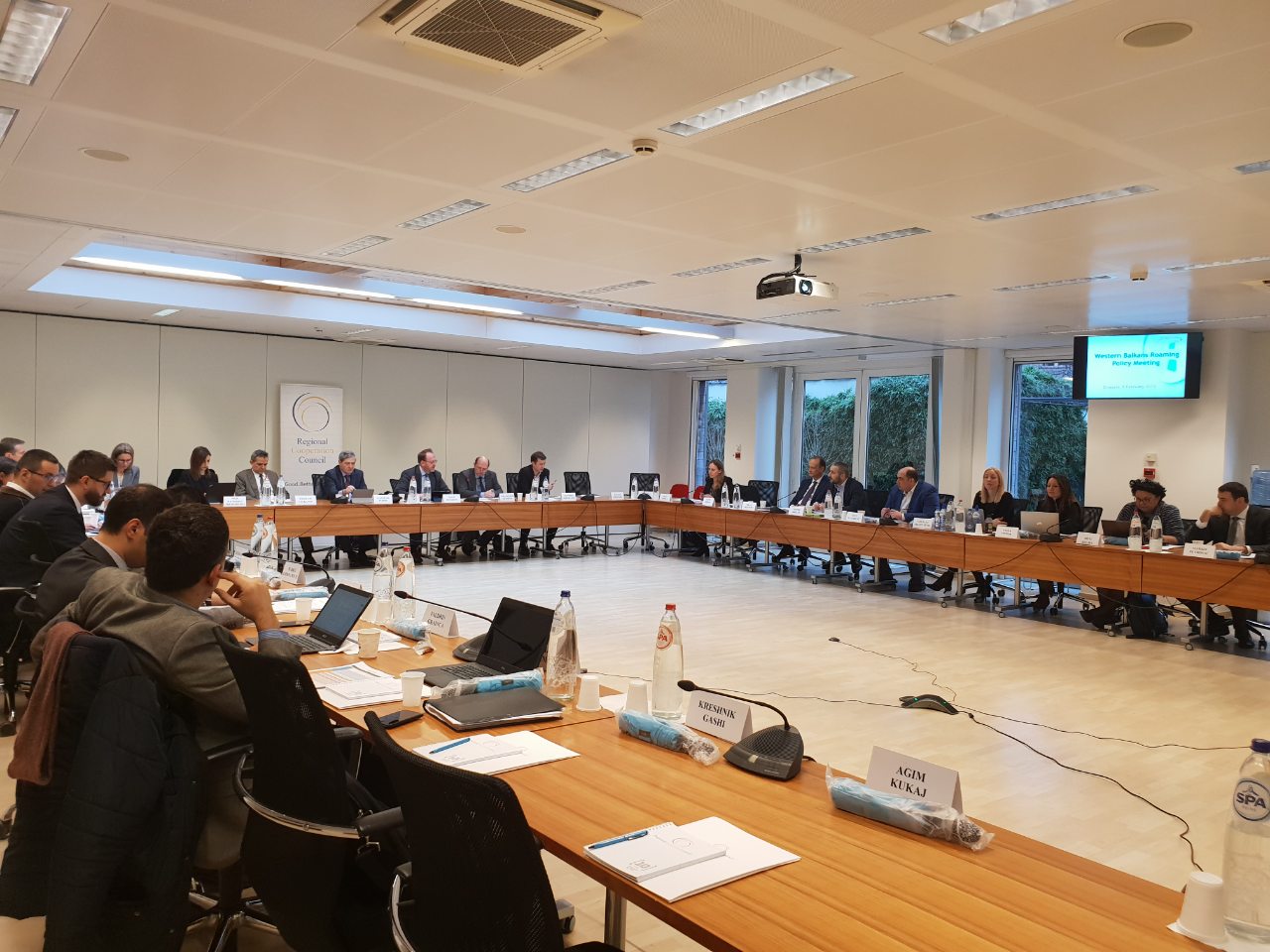 Brussels – Representatives of the ICT Ministries and Regulators from Western Balkans Six (WB6) economies agreed on the text and the next steps leading towards signing of the new Regional Roaming Agreement (RRA2), at the third negotiations organized by the Regional Cooperation Council (RCC) in Brussels today.
Outstanding technical aspects of the all-inclusive Western Balkan Roaming Agreement have been agreed upon and the joint commitment reaffirmed, defining the next steps towards the signing of the agreement at the forthcoming second Western Balkans Digital Summit that is to take place in Belgrade on 4-5 April 2019.
"Huge step has been made today, showing a true commitment of WB authorities to enforce reforms necessary to make an impact on improving the quality of living of the citizens in the region. The objective is for the all-inclusive Western Balkan Roaming Agreement to be signed during the Digital Summit showing that the region can jointly deliver on this," said Gazmend Turdiu, Deputy RCC Secretary General and Head of the Programme Department.
The all-inclusive Western Balkan Roaming Agreement is to encompass all WB6 economies and additionally reduce the roaming costs for all Western Balkans and leading the path of "Roam Like At Home" (RLAH) and zero roaming cost in July 2021. The RCC continuously provides support to WBs in reaching their goals set in the Multi-Annual Action Plan for Regional Economic Area (MAP REA), agreed by the WB Prime Ministers in Trieste in 2017, and this Agreement represents a significant step towards reaching the goals set in its Digital integration segment.
The meeting was convened by the RCC, in presence and with support of the European Commission's Directorate-General for Communications Networks, Content and Technology (DG CONNECT) and Directorate-General for Neighbourhood and Enlargement Negotiations (DG NEAR).
---

This Project is funded by the European Union