Once Western Balkans reach new roaming agreement among itself, EU ready for reduction of roaming tariffs between WB and EU, as of July 2019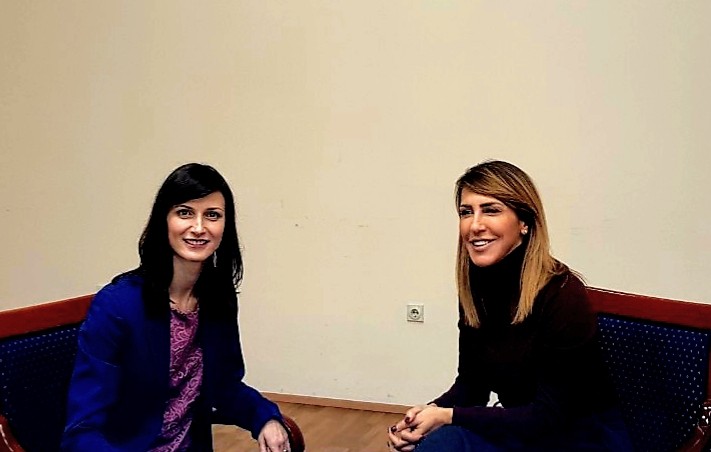 RCC Secretary General Bregu, EU Commissioner Gabriel meet in Skopje
Skopje – The Secretary General of the Regional Cooperation Council (RCC), Majlinda Bregu is in Skopje today, where she met with the EU Commissioner for Digital Economy and Society, Mariya Gabriel.
Bregu and Gabriel discussed the new Regional Roaming Agreement (RRA2) for the Western Balkans (WB) that is being finalised, leading the region to 'zero' roaming rate by the summer 2021.
Commissioner Gabriel confirmed that, once the Western Balkans reach the new agreement on roaming prices amongst its economies, the EU stands ready for the reduction of tariffs between the WB and the EU, as of July this year.
Secretary General Bregu and Commissioner Gabriel also touched upon the Regional Research and Development Cloud (RRDC) that is in close correlation to open data portals of WB6 economies as the base for further regional projects and building blocks such as Interoperability Solutions for Public Administrations, businesses and citizens, as well as the strengthened regional cooperation in the area of cybersecurity and establishment of a regional training and research centre.
Another topic that the Bregu and Gabriel agreed to work on is women and digital in the WB.
The RCC from its part is ready to help the region's stepping up its efforts in partaking in the EU programmes open also for the Western Balkans, such as EU Code Week, Digital Opportunity Traineeship, BCO Network, ISA2 and EU Blockchain.
As per invitation of the host Minister of Information Society and Administration of North Macedonia, Damjan Manchevski, the Secretary General Bregu attended the official opening of technology accelerators for young entrepreneurs and innovators and promotion of the science and technology park, in presence of the Prime Minister, Zoran Zaev, Commissioner Gabriel and ICT Ministers from the region.