RCC's Photo/video Contest 'LOOKING FOR THE SUMMER' in South East Europe starts today!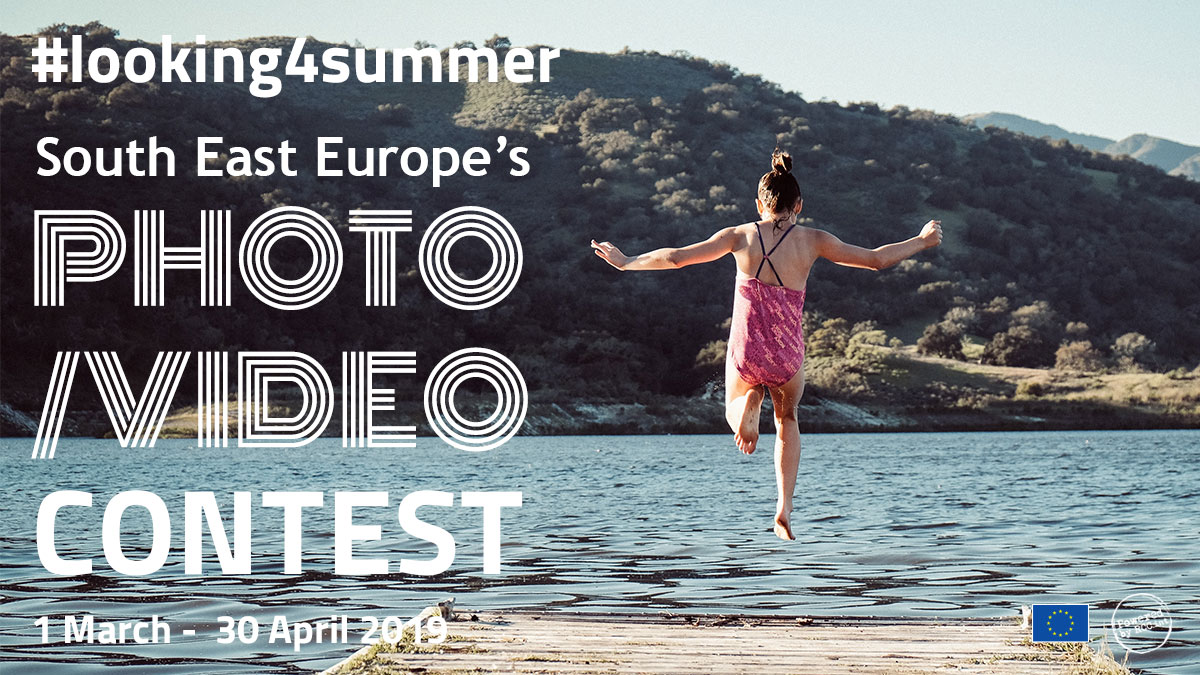 RCC launches contest #looking4summer for the best photo/video representing the most beautiful summer spots of the region
Sarajevo – The Regional Cooperation Council (RCC) launches photo/video contest titled 'LOOKING FOR THE SUMMER' (#looking4summer) aimed at promoting the most desirable tourism destinations in South East Europe.
As the summer 2019 is just around the corner, the RCC invites young people from around the South East Europe to join the promotion of the region. The #looking4summer contest is open from 1 March to 30 April 2019. It is Facebook and Instagram based competition for 18 to 25 years old citizens of the South East Europe (Albania, Bosnia and Herzegovina, Bulgaria, Croatia, Greece, Kosovo, Moldova, Montenegro, North Macedonia, Romania, Serbia, Slovenia or Turkey).
Photos and videos must represent locations in South East Europe and be an original work of the author(s). One person can send maximum 2 entries (photo or up to 60 second long video), indicating the location with a short description, using the #looking4summer.
The best three contestants will be awarded with the trip to Bucharest, Romania, where their work will be presented at the Romanian Presidency of the Council of the EU Youth Conference on 28 May 2019, and a SLR camera. The RCC will be publishing the contest entries on its Facebook and Instagram accounts and follow how well the posts are doing on its social media channels.
The contest, running in tandem with the RRC's EU funded Tourism Development and Promotion Project, enables youth to show the world their favourite places and to invite their peers to visit, experience the culture, and join the adventure in the region.
Everything you need to know about the rules and procedures of #looking4summer contest
https://www.instagram.com/p/BueEYG-nB57/
https://www.facebook.com/RegionalCooperationCouncil/posts/1865342196905294
* This designation is without prejudice to positions on status, and is in line with UNSCR 1244 and the ICJ Opinion on the Kosovo declaration of independence.