Western Balkans agrees to create regional database of research infrastructure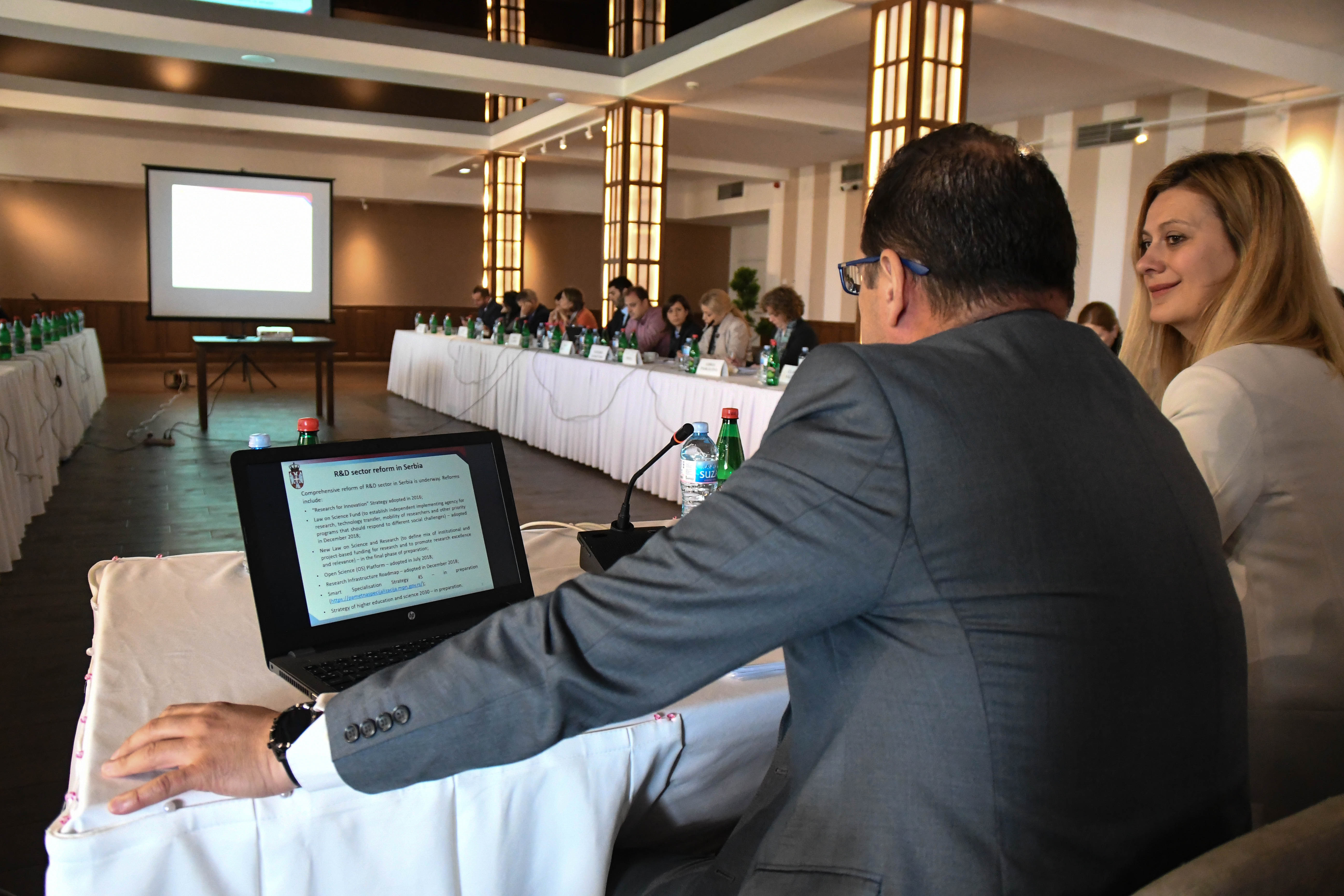 Ulcinj – The Regional Cooperation Council (RCC) together with the Ministry of Science of Montenegro organised a Regional Workshop on Mapping Research Infrastructure, that took place on 8 April in Ulcinj. The workshop aimed to support the Western Balkan economies in the process of mapping the existing research infrastructure through exchange of practices and experiences. In addition, the participants discussed the importance of opening access to the research infrastructure with an aim of optimisation and opening avenues for interdisciplinary and international collaboration between researchers, as well as to industry and wider society.
The participants agreed to create a regional database of research infrastructure. The Database will facilitate easy search and contact between the managers of the research infrastructure and potential users enabling efficient cross-regional booking system of the research infrastructure. Furthermore, the participants agreed to support the development of open access protocols to research infrastructure and a plan for networking and training of the managers of the research infrastructures in the region.
The workshop participants included senior representatives of Ministries in charge of research and development from the WB region, representatives from the EU's Directorate-General for Research and Innovation, European Science Foundation, Registry of Romanian Research Infrastructures (ERRIS), and other European agencies and universities.
The aim of the Workshop stem from the commitments of Multi-annual Action Plan for a Regional Economic Area (MAP REA), which was agreed by the WB Prime Ministers at the WB Summit in Trieste two years ago, under its Mobility pillar. The MAP REA envisages creation of a regional map of research infrastructure as means of increased mobility and cooperation of students, researchers and academics. The conclusions and agreed further regional actions in the field of research and development will be presented at the upcoming Western Balkans Summit in Poznan in July 2019, when the region's leaders will decide on priority goals of regional cooperation in the Mobility dimension.