Monitoring of the SEE 2020 Strategy implementation ahead of its final year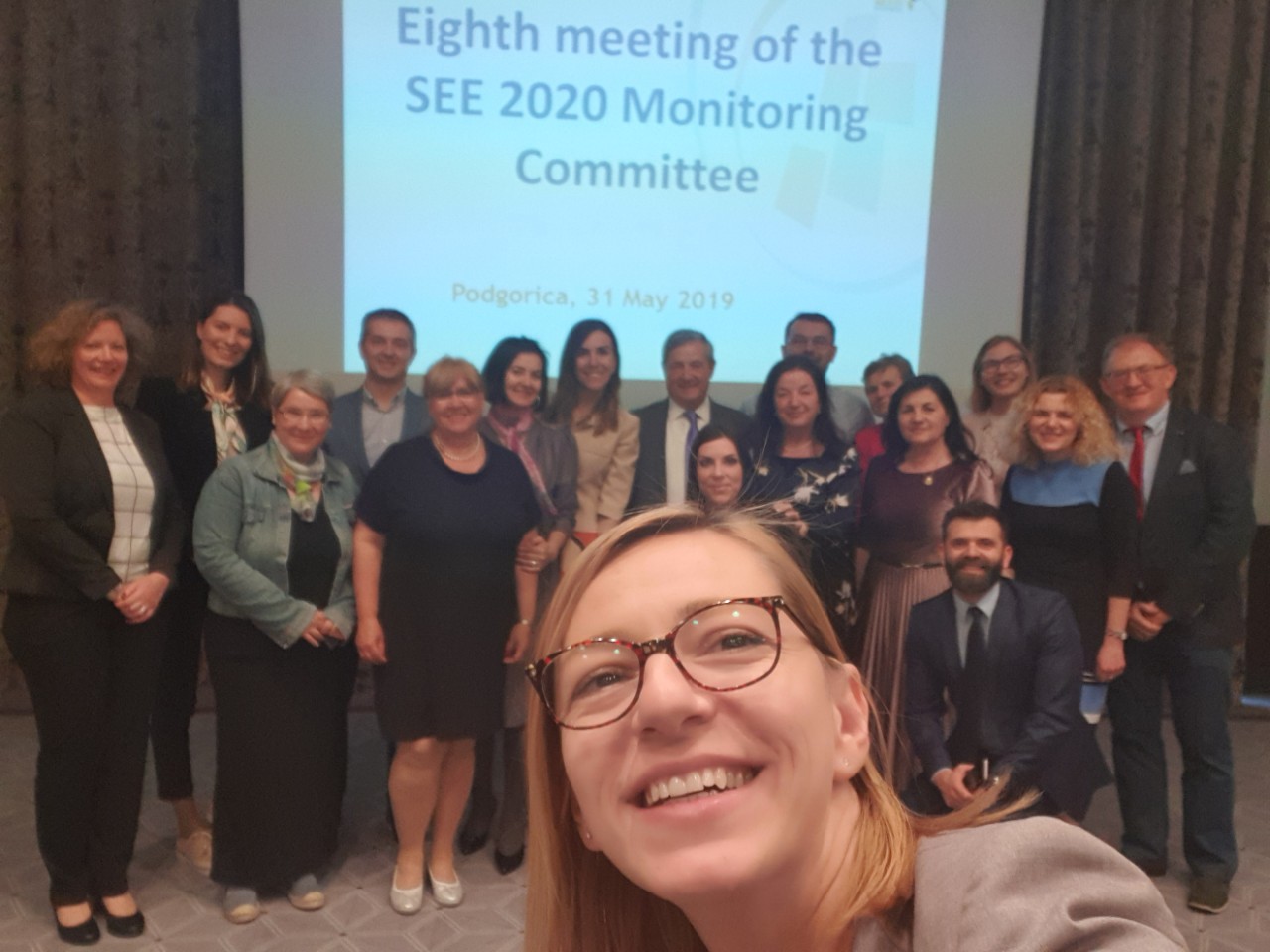 Podgorica – Monitoring Committee of the South East Europe 2020 (SEE2020) Strategy, convened by the Regional Cooperation Council (RCC), met for the 8th time in Podgorica today to review the 1st Draft Annual Report on Implementation of the Strategy (ARI).
"The Draft ARI summarises the implementation of SEE 2020 for the past year, particularly focusing on the progress in the headline targets", said Gazmend Turdiu, Deputy Secretary General of the RCC, presenting the draft Report.
"The results are, again, mixed, but, there is notable progress in the Strategy's implementation across the region. Some domains are better than the others, but it generally shows that the region has taken the task of accelerated economic growth seriously. In previous years, some targets have been achieved and well exceeded, while some others are not expected to be met by 2020. "
The meeting gathered around 20 participants, representatives of the beneficiary economies and partner organisations, including the Organisation for Economic Co-operation and Development (OECD) and European Training Foundation (ETF). The participants discussed and analysed the draft ARI, providing their inputs of the status of SEE 2020 implementation in their respective economies and the way it is reflected in the 2019 draft ARI, all aimed at advancing the SEE 2020 monitoring process for the fifth consecutive year. The final 2019 ARI is to be presented for endorsement to the SEE 2020 Governing Board at the meeting planned for late June this year.
***
SEE2020 Monitoring Committee, being the main body overseeing the process of the SEE2020 Strategy, has the crucial role in proposing, changing and modifying the scope of the monitoring process, including the review and endorsement of the Annual Report on Implementation (ARI).
SEE 2020 Strategy, adopted by the regional economies in November 2013, pursues a holistic pattern of development for the region and seeks to stimulate the key long-term drivers of growth such as innovation, skills and the integration of trade. The SEE 2020 is focused on a set of interlinked development pillars all of which are central to the socio-economic policies of each SEE country and are also critical elements of the EU accession process.