Heart of Sarajevo for the Best Student Film 2019 goes to Nikola Stojanovic for "Sherbet"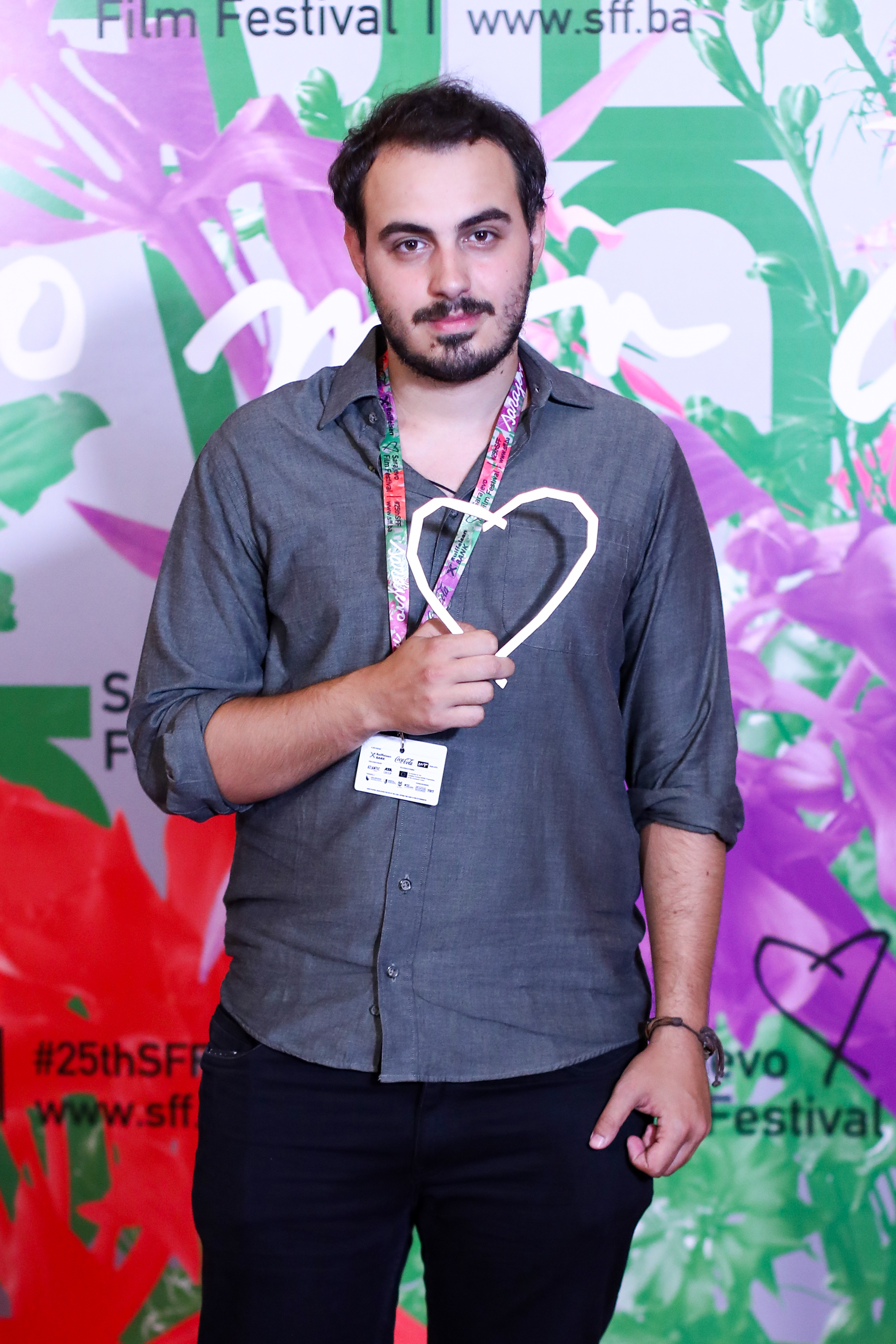 The Best Student Film Award Powered by RCC since inception of this competition category
Sarajevo – The Regional Cooperation Council (RCC) is delighted to confirm that the young director Nikola Stojanovic from Serbia with the movie "Sherbet" won the Heart of Sarajevo for the Best Student Film, an award Powered by RCC since the inception of this competition category, at the official ceremony at 25th edition Sarajevo Film Festival (SFF), held last night.
"The competition in this category, among 14 great films, was tough, and I am sure that the jury had a hard job selecting only one. Our sincere congratulations go to Nikola Stojanovic. Bravo! May this award be just the beginning of a successful and fruitful career! We wish him the best of success in his future work," said Dragana Djurica, RCC's Senior Expert on Competitiveness.
"We in the RCC are happy to be supporting the SFF for the third consecutive year, especially in this category, which we champion from its inception. We support creative young filmmakers in pursuit of their own path and professional development, because YOUNG PEOPLE MATTER! The only way for all of us to move forward, and fast, is to unlock the potential of women and youth in particular, and supporting young filmmakers is right on that path."
The winning movie "Sherbet" is a passionate love story between two young people from different backgrounds as they are trying to interpret their feelings pressured by the burdens of their past and haunted by their fears. More about the movie.
More information about the festival
More information about previous laureates for the best student film is available at the following links:
https://www.rcc.int/news/413/film-last-call-directed-by-hajni-kis-winner-of-the-heart-of-sarajevo-for-the-best-student-film-at-2018-sarajevo-film-festival
https://www.rcc.int/news/413/film-last-call-directed-by-hajni-kis-winner-of-the-heart-of-sarajevo-for-the-best-student-film-at-2018-sarajevo-film-festival