Roma housing situation: Better legalize than bulldoze!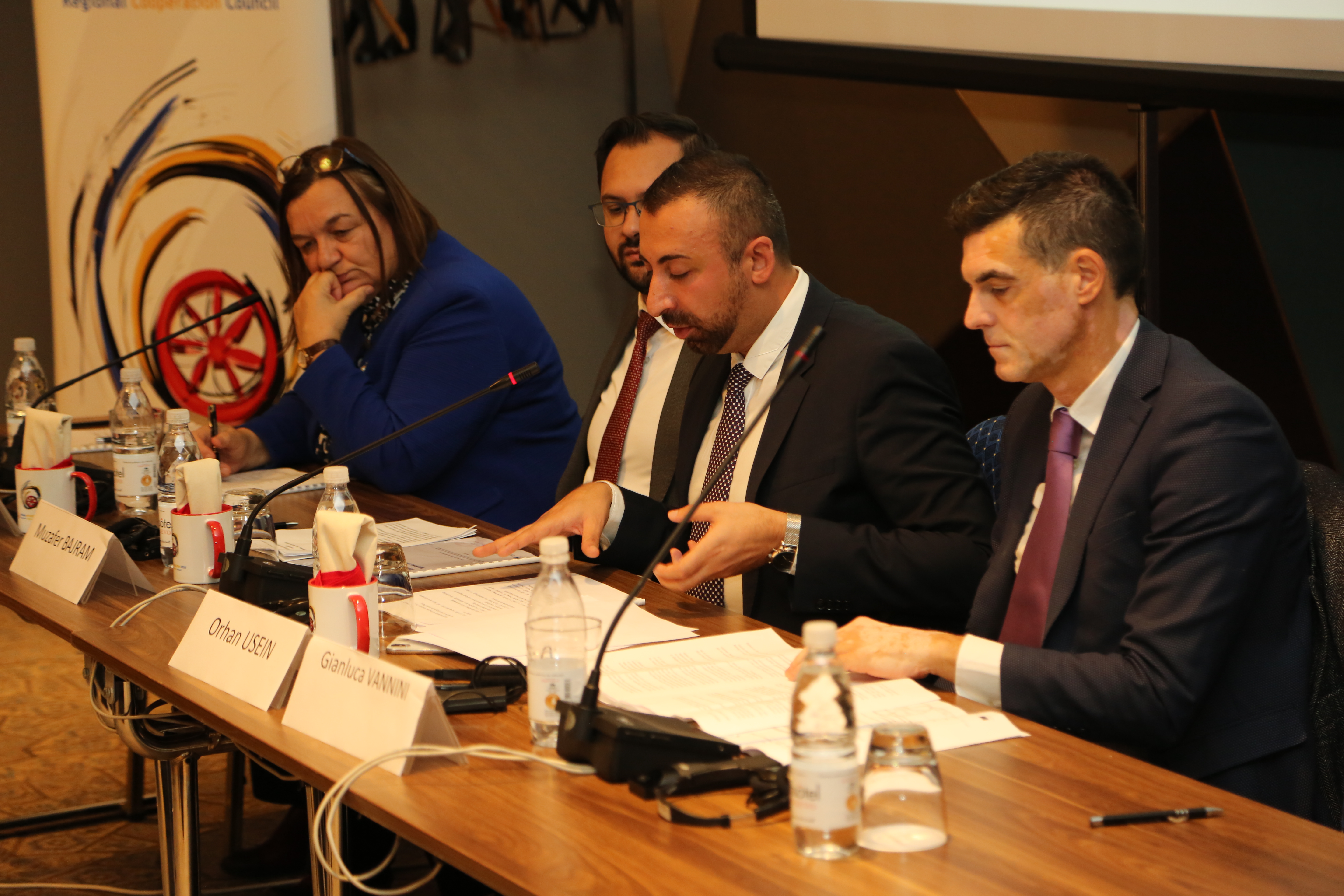 RCC Roma Integration Project's methodology for mapping of Roma housing in the region agreed - pilot projects on the way
Sarajevo – "I am pleased to announce that the new methodology we proposed for mapping of illegal settlements in which Roma live will be applied, as pilot projects, in two municipalities per each of the Western Balkans six (plus Turkey?) aiming to replicate it later across the region," said Orhan Usein, the Team Leader of the Regional Cooperation Council's (RCC) Roma Integration Project at the Regional Conference on Housing of Roma in the Western Balkans, in Sarajevo yesterday.
"There are about less than one million Roma living in this region, and generally in the Western Balkans, we lack data on their housing situation. Estimation say that about 30% of Roma households are not connected to sewerage, 23% to piped water, and 30% don't have sanitary facility. We believe that having the exact data on Roma housing situation on the ground we can move forward with concrete actions such as legalization of informal settlements and building of social housing as a further step. Housing is a very expensive investment, but we strongly believe that legalization is most affordable and easiest solution to provide sustainable housing for Roma," concluded Usein.
The proposed methodology for mapping of housing for Roma is important for national level decision-making on programmes and projects for improving of Roma housing conditions. It is focused on substandard Roma settlements in the region and puts in focus the quality of housing rather than nationality of inhabitants. Also, the methodology uses the data available on different levels and from different institutions in each economy.
The Conference, organised by the RCC's Roma Integration Action Team, was attended by the National Roma Contact Points, representatives of the ministries from the region working on housing, local self-government and cadastre, representatives of Roma civil society, and international organisations. The participants were also welcomed by Saliha Djuderija, National Roma Contact Point from Bosnia and Herzegovina as the event's host; Muzafer Bajram, National Roma Contact Point from North Macedonia, and Gianluca Vannini, Head of Social Development, Civil Society and Cross Border Cooperation Section in the Delegation of the European Union to Bosnia and Herzegovina.
The entire process is in line with the objectives of the Declaration of WB Partners on Roma Integration within the EU Enlargement Process, which was endorsed at the Poznan Summit in July this year.