Bregu: Affinity, empathy and kinship give sense of cooperation and solidarity, not bureaucracy and "business as usual"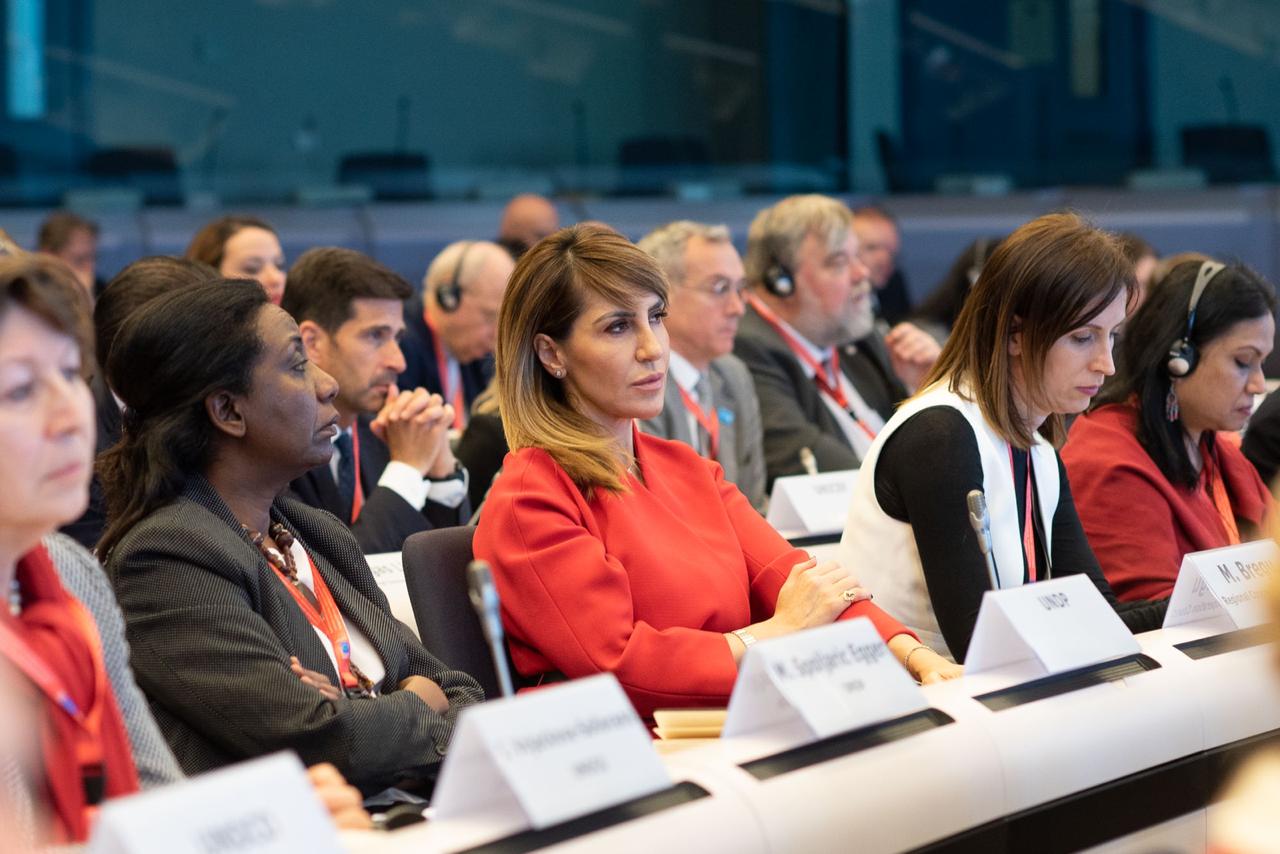 RCC attended International Donors' Conference "Together for Albania" in Brussels
Brussels – "As an Albanian, I'm overwhelmed and most emotional by the immense support shown here today. The November earthquake was maybe the longest minute of my life so far. It is heartbreaking to hear testimonies of those who lost their dearest ones and face the uncertainty of the future for the ones that had lost their home. It is not bureaucracy and a "business as usual" agenda that gives a sense to cooperation and solidarity but affinity, empathy and kinship. That's what we, from the RCC tried and strive to do every day: to give a face to altruism in a process where people are participating", said Majlinda Bregu, Secretary General of the Regional Cooperation Council (RCC), who attended the International Donors' Conference "Together for Albania" in Brussels today.
"On behalf of the RCC, although we are not a donor organization per se - we pledge the Albanian participation fee to be considered as part of the relief fund. But in our small region, with only around 18 million people, with limited financial and human resources, we need to think about future and timely responses to natural disasters that know no borders. We have proposed to the Western Balkans to establish a its own Emergency Response and Assessment Team, as a pool of regional rapid response and assessment teams that will be deployed in case of emergency humanitarian disaster", concluded Bregu, reiterating the RCC's determination to take these initiatives on board, in the interests of long-term regional stability.
The European Union (EU), the organiser of the event, pledged € 115 million in grants for recovery and reconstruction: initial contribution of 15 million Euro and 100 million Euro of additional funds, as said by the Oliver Varhelyi, EU's Commissioner for Neighbourhood and Enlargement, host of the event.
The European Union (EU), the organiser of the event, gathered over 900 representatives from the EU, the region, world, and international institutions and organisations that pledged significant funds for reconstruction in Albania. The pledged amount of 1,15 billion Euro exceeded expectations. On top of financial resources, the Conference participants demonstrated high spirit of solidarity, offering also technical support and expertise in the reconstruction process.
The international donors' conference, "Together for Albania", organised by the EU, was aimed to support reconstruction efforts after the earthquake that struck Albania at the end of November 2019.
Pledge by the Secretary General of the Regional Cooperation Council