Regional Cooperation Council's Task Force on Culture and Society established today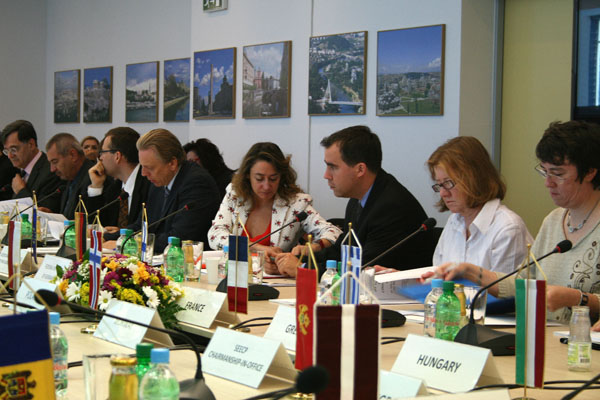 A Regional Cooperation Council (RCC) Task Force on Culture and Society has been established today, by the decision of the Organization's 28-member Board, which met in Sarajevo.
The RCC Task Force, with a Secretariat based in Cetinje, Montenegro, will take over the coordination of activities envisaged by the second phase of Ljubljana Process – a project of rehabilitation of cultural sites throughout South East Europe, worth 1,600,000.00 Euro. The implementation of the project will start in January 2011. The Task Force will be in charge of management and fund-raising activities and work with national task forces which will be created in each country of the region.
The regular quarterly meeting of the RCC Board also heard a report by the RCC Secretary General Hido Biscevic on the activities of the organization's Secretariat since May 2010 as well as the announcement for planned events. The report is available HERE.
The RCC Board meets quarterly and is chaired by the RCC Secretary General. The Board provides the RCC with operational guidance and supervision. It consists of those RCC members contributing to the budget of the RCC Secretariat as well as the European Union, represented by the Troika, consisting of the EU Presidency, the European Commission and the Council Secretariat.