Minister Cakaj visits RCC, meets Secretary General Bregu and expresses Albania's support to RCC and regional cooperation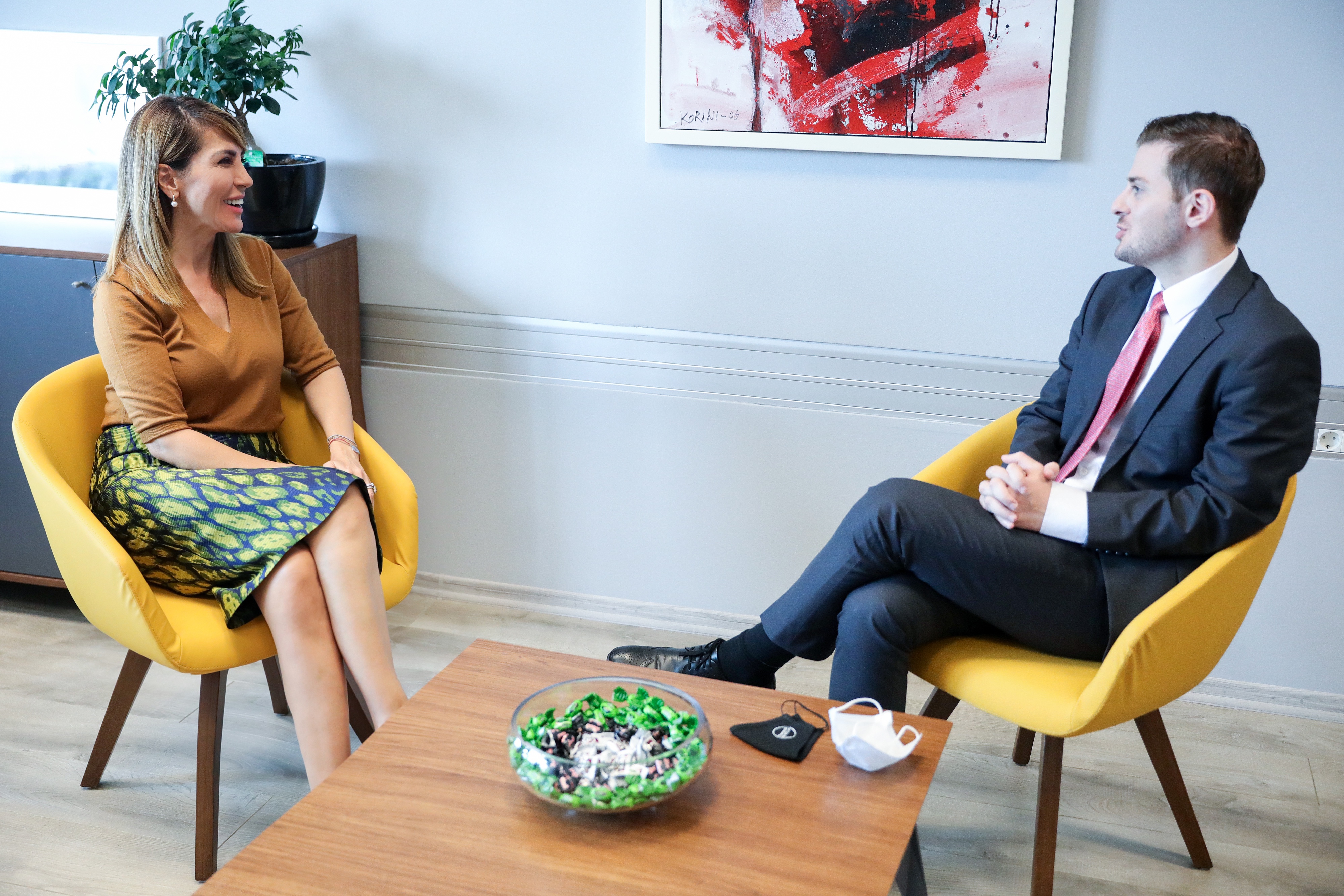 Gent Cakaj, Acting Minister of Foreign Affairs of Albania visited Regional Cooperation Council Offices in Sarajevo today
Sarajevo – Acting Minister of Foreign Affairs of Albania, Gent Cakaj, visited the Regional Cooperation Council (RCC) office in Sarajevo today on the sidelines of his official visit to Sarajevo and meetings with highest Bosnia and Herzegovina's officials.
Minister Cakaj said that he would consider his visit to Sarajevo incomplete without the visit to the RCC, as Albania is very devoted believer and supporter of regional cooperation, expressing his support to the organization and the "tremendous and great job" it has done and is still doing. The minister added that the RCC's work on Regional Economic Area 2 for the Western Balkans is very welcomed by Albania, especially in the light of all-inclusiveness and a necessity to introduce free travel in the entire region.
"It is our great pleasure to welcome in our offices Minister Cakaj, as the RCC is now in the process of preparing the second phase of the Regional Economic Area for the Western Balkans. We need full support of all Western Balkans governments in this endeavor, so I am thankful that the visit of Minister Cakaj comes at the right time, especially having in mind the role of Albania in promoting regional cooperation," said Majlinda Bregu, RCC Secretary General.
"The regional cooperation had its peaks and troughs. The solidarity has been shown, but problems persist. Brain drain, unemployment, especially of youth is high, and we believe it's more than ever due time to give the possibility to the citizens of the region to continue on the solidarity and cooperation showed during COVID lockdown and carry on the easing of the travel of people in the Balkans with the ID cards. It was an accomplishment of the Western Balkans to open the green lanes during the corona virus lockdown, and now it's time to make possible for people to move freely in the region. Free travel in WB is a must," concluded Bregu.
Ms Bregu and Mr Cakaj also discussed the EU integration of the region, agreeing that it's important for this process to continue uninterrupted as it is for the benefit of the region but of the EU as well.