Bregu: Regional Roaming Agreement was a regional success story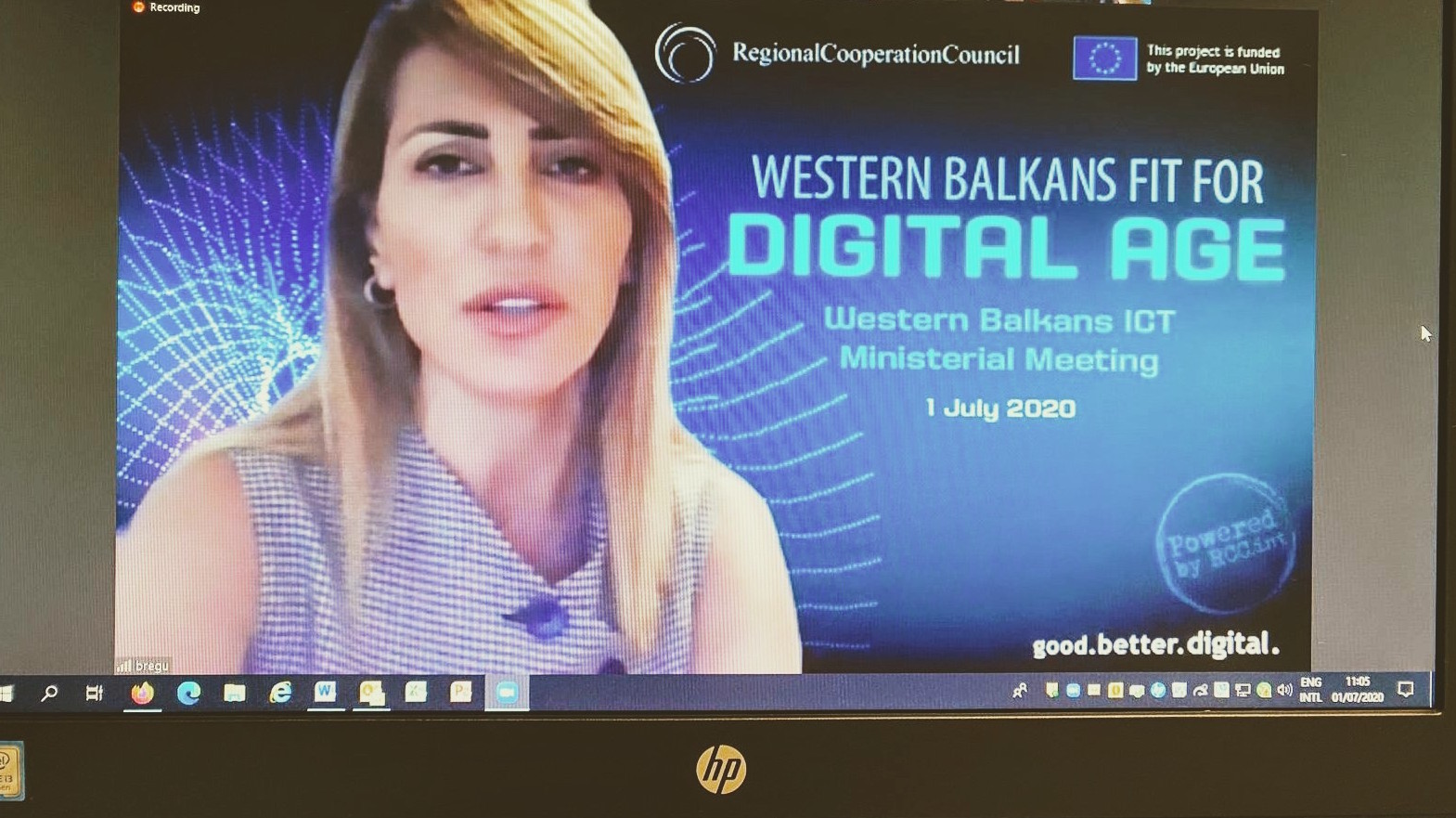 Regional Cooperation Council organizes Western Balkans ICT Ministerial Meeting: 'Western Balkans fit for Digital Age'
Sarajevo/Tirana – "On this date a year ago we started paying less money for our phone bills, as the Regional Roaming Agreement entered into force reducing roaming costs across the region (Albania, Bosnia and Herzegovina, Kosovo*, Montenegro, North Macedonia and Serbia), as much as 99% in some cases. Data traffic increased for more than 60%, outgoing calls in roaming for more than 140%. So now we can talk, text and surf more, and in July 2021 the Western Balkans six are heading to zero roaming tariffs. A regional success story in its own right," said Majlinda Bregu, Secretary General of the Regional Cooperation Council (RCC), at the RCC-organized Western Balkans ICT Ministerial Meeting: 'Western Balkans fit for Digital Age' today.

"This agreement is one of the few tangible achievements under the Regional Economic Area (REA) with huge direct impact on citizens' life. It showed that the region has the courage to work together beyond political sensitivities. Western Balkans demonstrated it again in the most difficult moment – during the corona virus outbreak. Supply chains, a necessity for our citizens while in lockdown, were never blocked, because we got together and facilitated the agreement on creating green lanes ensuring smooth delivery of medicines and essential goods. So, we know and have tested the formula, now we need to focus on the real target and make it happen. As when there's a will, there's always the way, " added Bregu.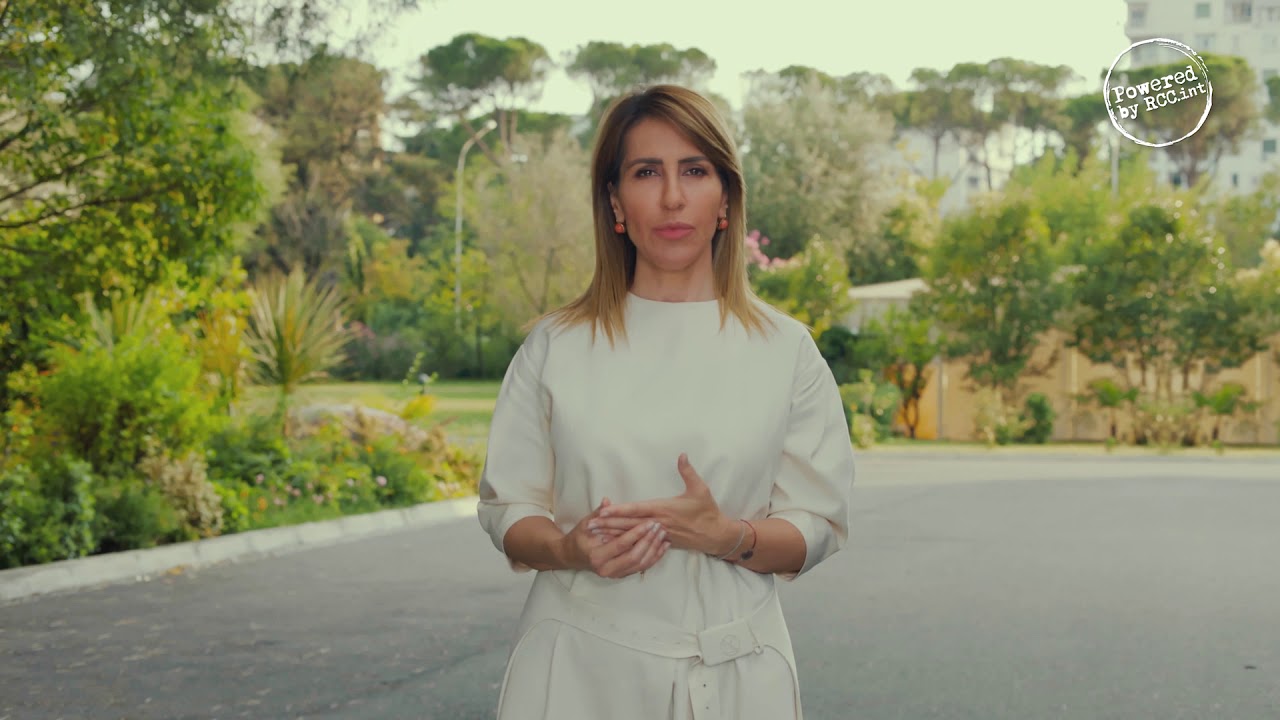 According to Balkan Barometer 2020 results 35% of Western Balkans citizens saved money after Roaming agreement entered the force. On the digital front, BB2020 indicates that use of internet is increasing with 69% of Western Balkans citizens using it as a tool in communication. 78% of businesses in Western Balkans consider digital skills very important for conducting their businesses and 55% provide some form of training to upgrade their workers' digital skills.
"In the last months of lockdown, we witnessed the power if the ICT and internet. Therefore I am pleased to inform you that today the RCC launched the first ever Regional Balkathon. It is a regional competition to promote smart digital solutions as a post Covid response, to trigger innovative and practical business solutions from start-ups, youngsters, digital innovation and technological parks, students, etc. Resilient socio-economic recovery of our region also must follow the digital and green transition principles. We in RCC are particularly honoured to drive and facilitate regional cooperation in this area not just due to its transformation potential, but also as this echoes our citizens' calls and public support for regional cooperation," concluded Bregu.
The meeting gathered Minister of Transport and Communications Vojin Mitrovic from Bosnia and Herzegovina, Minister of Economy and Environment Blerim Kuci from Kosovo*, Minister of Information Society and Administration Damjan Manchevski from North Macedonia, Director-General - Directorate-General Neighbourhood and Enlargement Negotiations (NEAR) Christian Danielsson, Montenegrin State Secretary in the Ministry of Economy Milan Srzentic, Deputy Minister of Infrastructure and Energy, Dorina Cinari from Albania and Assistant Minister for Electronic Communications and Postal Services Irini Reljin from Serbia to discuss Digital transformation agenda 2021-2024 as the backbone of the socio-economic recovery of the Western Balkans and to lay grounds for "Western Balkans fit for Digital Age", future regional digital transformation initiative that will also constitute an essential part of the consolidated RCC's REA Agenda 2021-2024.The sizable investment package from EC (€3,3 billion) to be launched in fall is a golden opportunity for the region as digital investments will have an important part in it.
*This designation is without prejudice to positions on status, and is in line with UNSCR 1244/1999 and the ICJ Opinion on the Kosovo declaration of independence.