1st Western Balkans Balkathon is ON: Apply and RCC will support best ideas for innovative digital solutions development with 10,000 EUR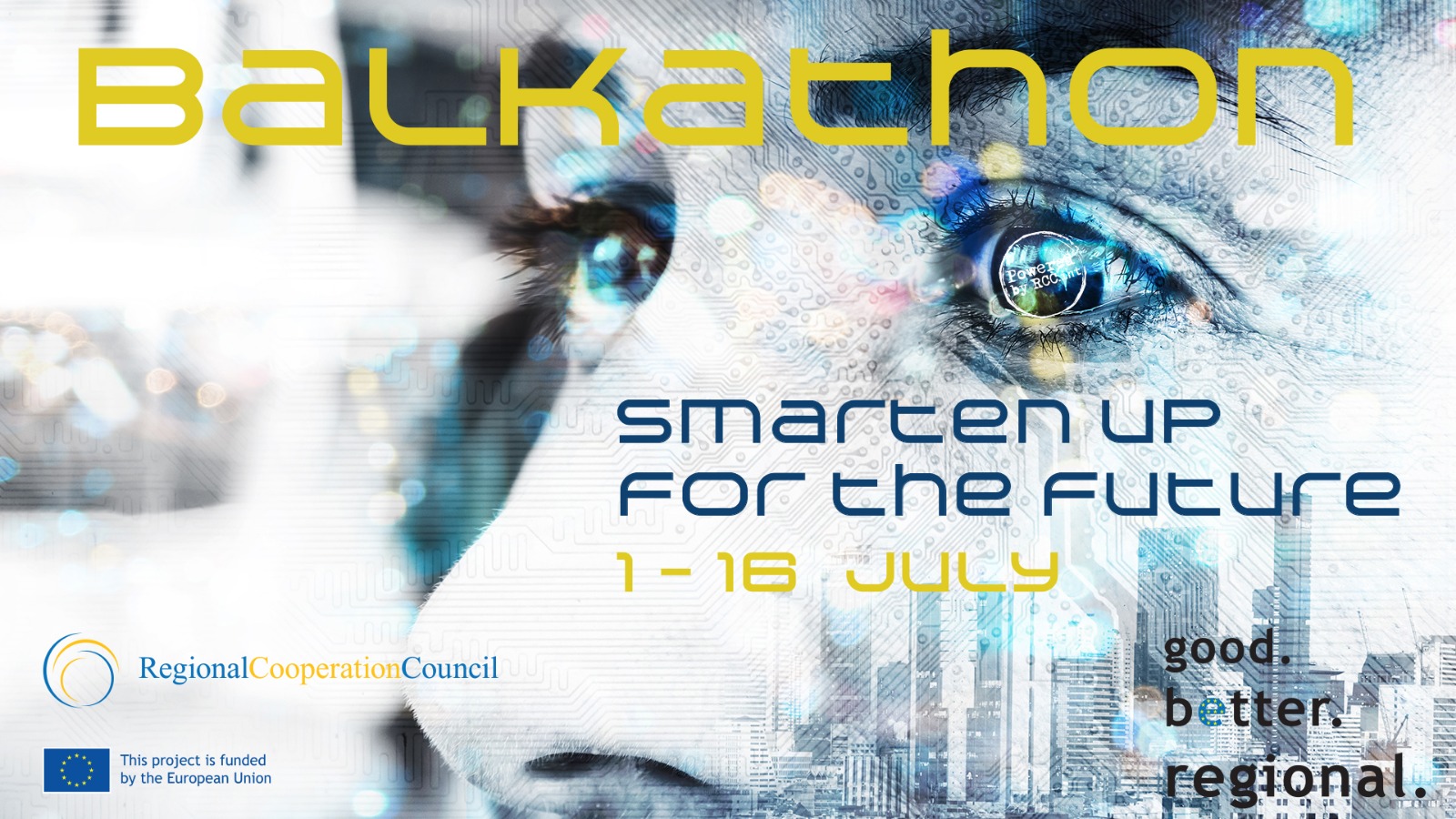 Smarten up for the future - RCC is organising the first regional online Balkathon seeking innovative solutions in Smart Tourism, Digital Learning Platform and Online Payments Solution

Sarajevo - Regional Cooperation Council (RCC) is organising the first online Western Balkans' Balkathon competition to trigger digital innovative and practical business solutions. The regional online Balkathon aims to help the Western Balkans citizens and businesses to recover from effects of the COVID-19 pandemic outbreak that has hit businesses and citizens in the first quarter of 2020 and to boost their resilience to such global challenges.
The Balkathon participants will have the opportunity to work with the assigned mentors based on their choice of topic. The RCC will support the best ideas for innovative digital solutions development with EUR 10,000.
Balkathon is seeking innovative ideas in Smart Tourism, Digital Learning Platform and Online Payments Solution
Why?

Due to COVID-19 tourism sector came to a standstill in the first half of 2020. Economies are now fighting to re-establish domestic travel as a measure assisting the industry to survive and Balkathon is seeking innovative solutions that would address major segments of tourism in the Western Balkans such as promotion, product development and delivery, interpretation, visitor management, skills and learning.

According to Balkan Barometer 2020 only 30% of Western Balkans citizens use the internet for education and pandemic forced millions to replace their classrooms with teleworking. That is why Balkathon is seeking innovative ideas in addressing basic digital skills needs of citizens through the establishment of a dedicated digital learning platform.
Online payments were in high demand, but in some cases, it was a challenge to buy essential goods and according to Balkan Barometer 2020 32% of Western Balkans citizens are concerned about misusing personal data while buying things online. Balkathon is seeking innovative solutions that may be applied for online payments providing a secured digital identity that will encourage greater use of online payment through more secured tools.
Who can apply and till when?
Any start-up, digital innovation hub, scientific park, university, SME, young individual from all Western Balkans economies interested in digitisation and smart solutions is welcome to apply.
Balkathon is ON!
Applications are open from 1 to 12 July 2020, by 12:00 hrs CET.
The Official Awards Ceremony will be held online on 16th July 2020.
Balkathon is financed by the European Union and implemented by the RCC.
All you need to know about Balkathon is available at https://www.rcc.int/balkathon