RCC, UNDP to launch 'Women's Economic Empowerment: Areas for joint actions in the Western Balkans' initiative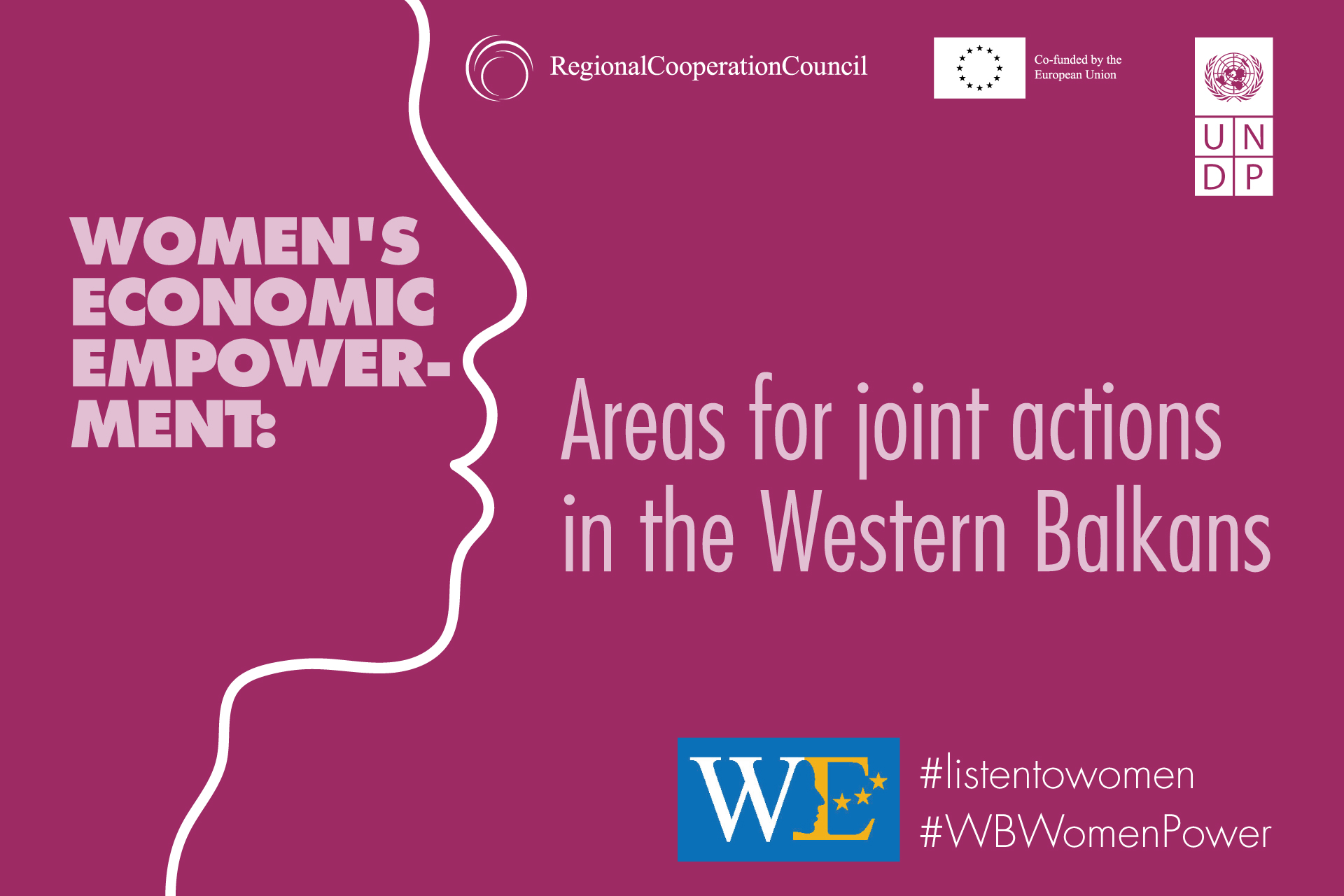 Joint RCC and UNDP initiative on empowering women in the Western Balkans to launch on 11 December 2020
Tirana/Sarajevo - The Regional Cooperation Council (RCC) and the United Nations Development Programme (UNDP) will be launching an initiative, 'Women's Economic Empowerment: Areas for joint actions in the Western Balkans', aiming to enhance collaboration among different stakeholders and underpin systemic change in addressing gender inequalities and co-designing initiatives on women's economic empowerment.
The launch will take place on Friday, 11 December 2020, at 14:00 CET in an online format.
40% of the total employed in the Western Balkans are women but more than 23% of them hold insecure jobs. Only 27.5% of business owners in the Western Balkans are women, and just 14.2% of companies' top managers are female. The share of women in STEM occupations is 14% due to gender stereotypes, pay gaps and gender bias that prevent many girls in the region from choosing education in STEM fields.
The main goal of the RCC and UNDP initiative is to encourage reforms that will foster women's participation and leadership in the economy which would lead to reducing gender gaps and development of the region, including:
• Increase in women's labour force participation and entrepreneurship could result in increase in Western Balkan GDP by up to 20%
• Women's leadership in politics and economy will boost innovation and growth
• Higher women's representation equals higher quality of governance
• Higher number of women in companies' top-management leads to sustained profitable growth
At the launch of this initiative, the RCC and UNDP will share trends and analysis on COVID-19 impacts on women's economic empowerment and gender equality in the Western Balkans and discuss the way forward in a high-level panel with policy makers and experts, academia and civil society.
The event will be opened by Majlinda Bregu, Secretary General, Regional Cooperation Council, Mirjana Spoljaric Egger, UNDP Assistant Secretary-General and Assistant Administrator and Director of the Regional Bureau for Europe and the Commonwealth of Independent States, and Marta Garcia Fidalgo, DG NEAR's Equality Coordinator and European Commission Roma Policy Coordinator.
More information could be found here.
***
This initiative started with the WE Campaign last March, where "WE" stands for togetherness, women who are facing social struggles, but are pioneers of reconciliation through economic development. Despite progress in promoting gender equality in the labour market, the region is missing out on its human capital potential. That is why RCC has embarked on the initiative to improve the situation, empower women in the region and make their ideas and businesses a market competitive category. Through this campaign were presented strong and accomplished women, and now WE will continue everywhere in the region.