Bregu: 69% of Western Balkans businesses believe quality of regional cooperation is important for quality of their business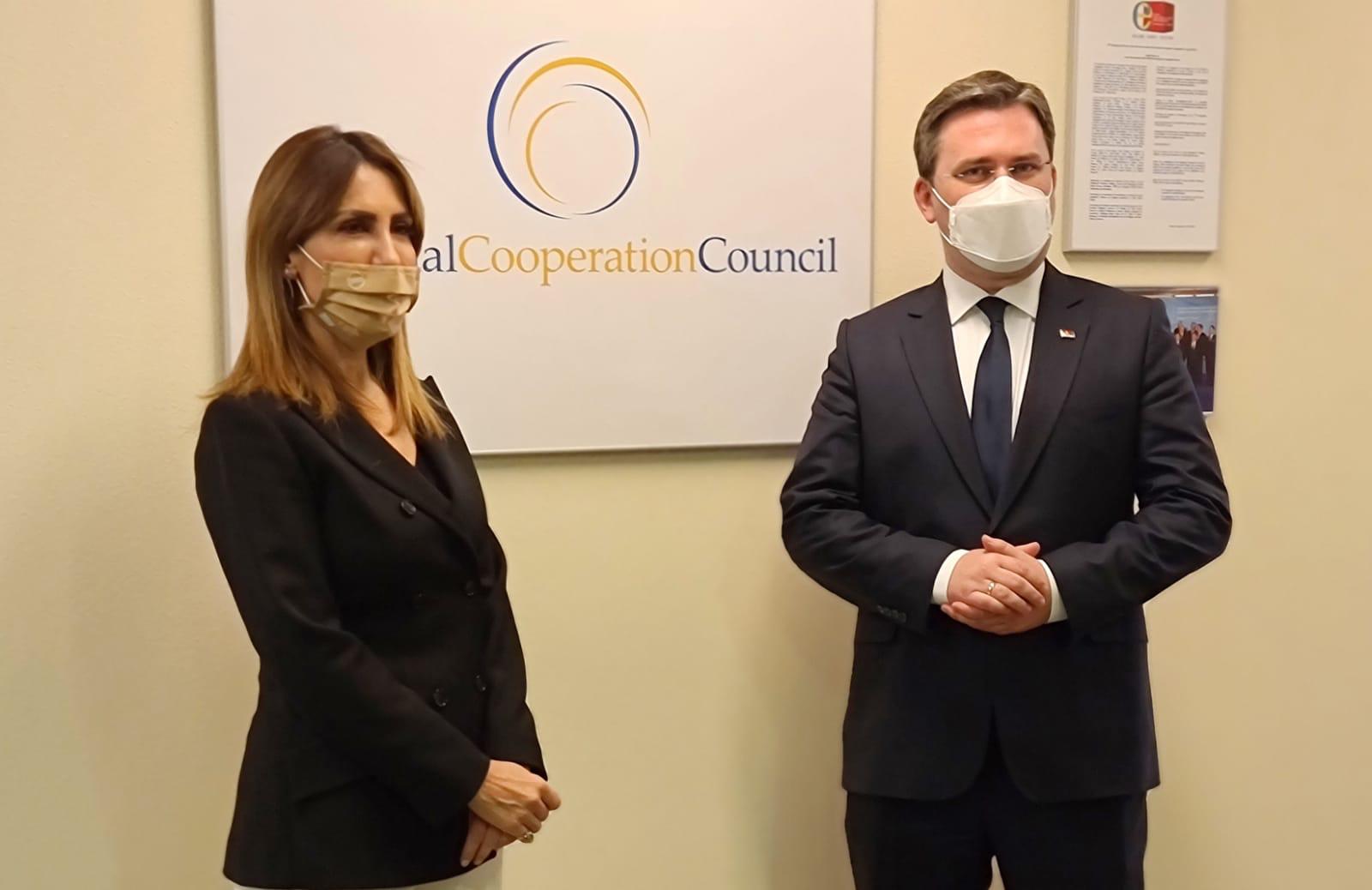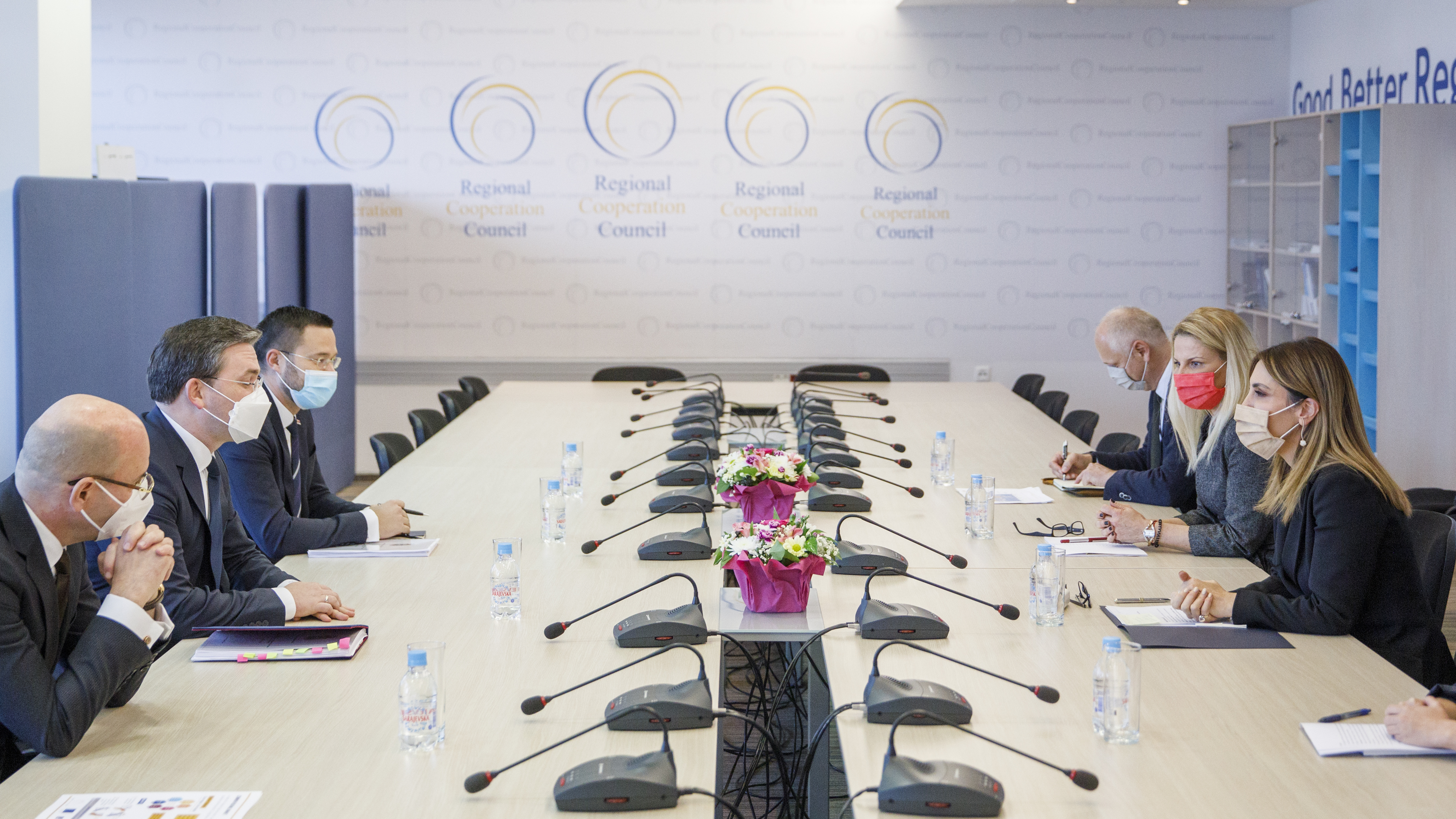 Bregu, Selakovic spoke on the need to start putting in place a regional health cooperation mechanism for distribution of vaccines

Sarajevo – The Regional Cooperation Council (RCC) hosted the Minister of Foreign Affairs of Serbia, Nikola Selaković, in its Sarajevo headquarters today, where he met with the RCC delegation led by the organisation's Secretary General, Majlinda Bregu, discussing the regional cooperation and the implementation of the Common Regional Market Action Plan in particular.
"Regional cooperation was and remains the main driving tool for the development of this region, reflected also in the opinion of 69% of Western Balkans businesses, which believe the quality of regional cooperation is important for the quality of their business. The RCC has been working with partners to define and shape the CRM agenda and will dedicate utmost efforts to coordinate and monitor the progress along the policy areas. We appreciate the fact that Serbia is assisting the needs for the vaccines in the region," said Majlinda Bregu.
In that regard the Secretary General Bregu and Minister Selakovic spoke on the need to start putting in place a regional health cooperation mechanism for distribution of vaccines throughout the region, exchange of health workers, medicines, and even patients, as health is a worldwide priority and our region is not an exception.
Minister Selakovic praised the work of the Regional Cooperation Council as an umbrella organisation for the region emphasising the role of the RCC in establishing the Green Lanes, a story that should continue.
The two officials also discussed the importance of the upcoming zero roaming tariffs among the WB6 entering into force on 1 July 2021, which is a direct benefit for the citizens of the region that came out of the joint efforts and regional cooperation under the Regional Roaming Agreement signed by all WB6 at the WB Digital Summit in Belgrade in April 2019. Both interlocutors expressed the commitment to focus on the deliverables of the Common Regional Market Action Plan for the upcoming Berlin Process Summit of WB6 that is to take place in Germany this summer.
Later today Secretary General Bregu is to meet Minister of Foreign Affairs of Bosnia and Herzegovina, Bisera Turkovic, to talk about the implementation of the CRM Agenda.
Minister Selakovic visited the RCC as part of his visit to Bosnia and Herzegovina where he met with the highest officials of the BiH.