Tirana Declaration endorsement to mark the finalisation of RCC's Tourism Development and Promotion project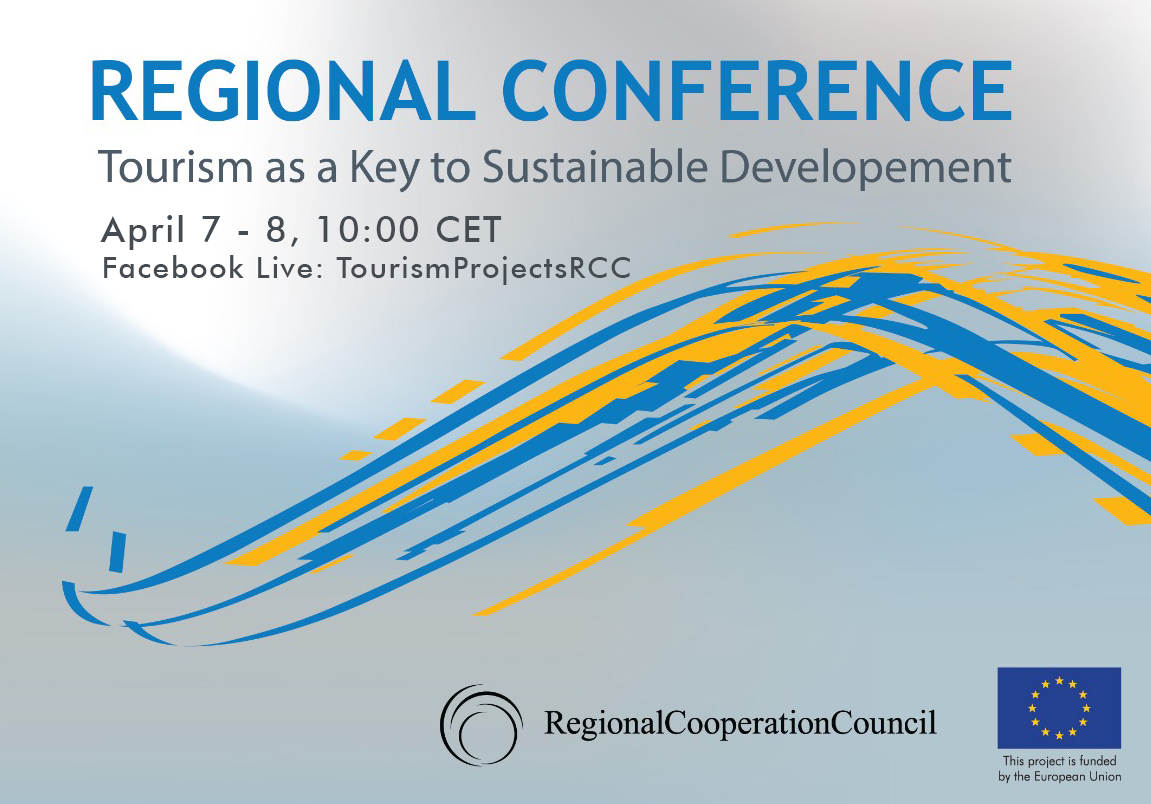 Tourism is a Key to Sustainable Development of the Western Balkans
Sarajevo, Tirana – The Regional Cooperation Council (RCC) and its Triple P Tourism Project are organising a 2-day Regional Conference - Tourism as a Key to Sustainable Development which will kick off on 7 April marking the finalisation of the RCC's EU funded Triple P Tourism Development and Promotion project. Paving the way for tourism and travel industry rehabilitation, the participating ministers and government officials from the Western Balkans (WB) are expected to endorse the Tirana Declaration on Joint Regional Protocols to Support Sustainable Tourism Recovery and Growth in the WB, on 8 April 2021.
The Tirana Declaration foresees:
Positioning tourism as a key strategic sector for regional economic recovery and sustainable development; coordinating the reopening and continued operations of the travel and tourism supply chain; facilitating a safe and seamless traveller journey to bolster WB6 recovery and growth; implementing harmonised health and hygiene protocols to align sector recovery efforts and boost traveller confidence; and coordinating promotion and communication to build trust in the WB6 as a responsible, trustworthy and sustainable destination.

The event starting on 7 April 2021 at 10.00 will be opened by:
• Ms. Majlinda Bregu, Secretary General, Regional Cooperation Council
• Ms. Alessandra Priante, Director - Regional Department for Europe at World Tourism Organization (UNWTO)
The endorsement of the Tirana Declaration on Joint Regional Protocols Supporting Tourism in the Western Balkans will take place on 8 April 2021 at 10.30.
Ministers and high-level officials responsible for tourism in the Western Balkans Six economies will take part at the event, as well as members of the WB Tourism Expert Group (TEG), representatives of the European Commission, EU Delegations in the WB, and international organisations working in the tourism industry in the region.
The conference will be livestreamed at:
www.facebook.com/TourismProjectsRCC/
www.facebook.com/RegionalCooperationCouncil/