Balkathon 2.0 Info Session Set for Friday, 14 May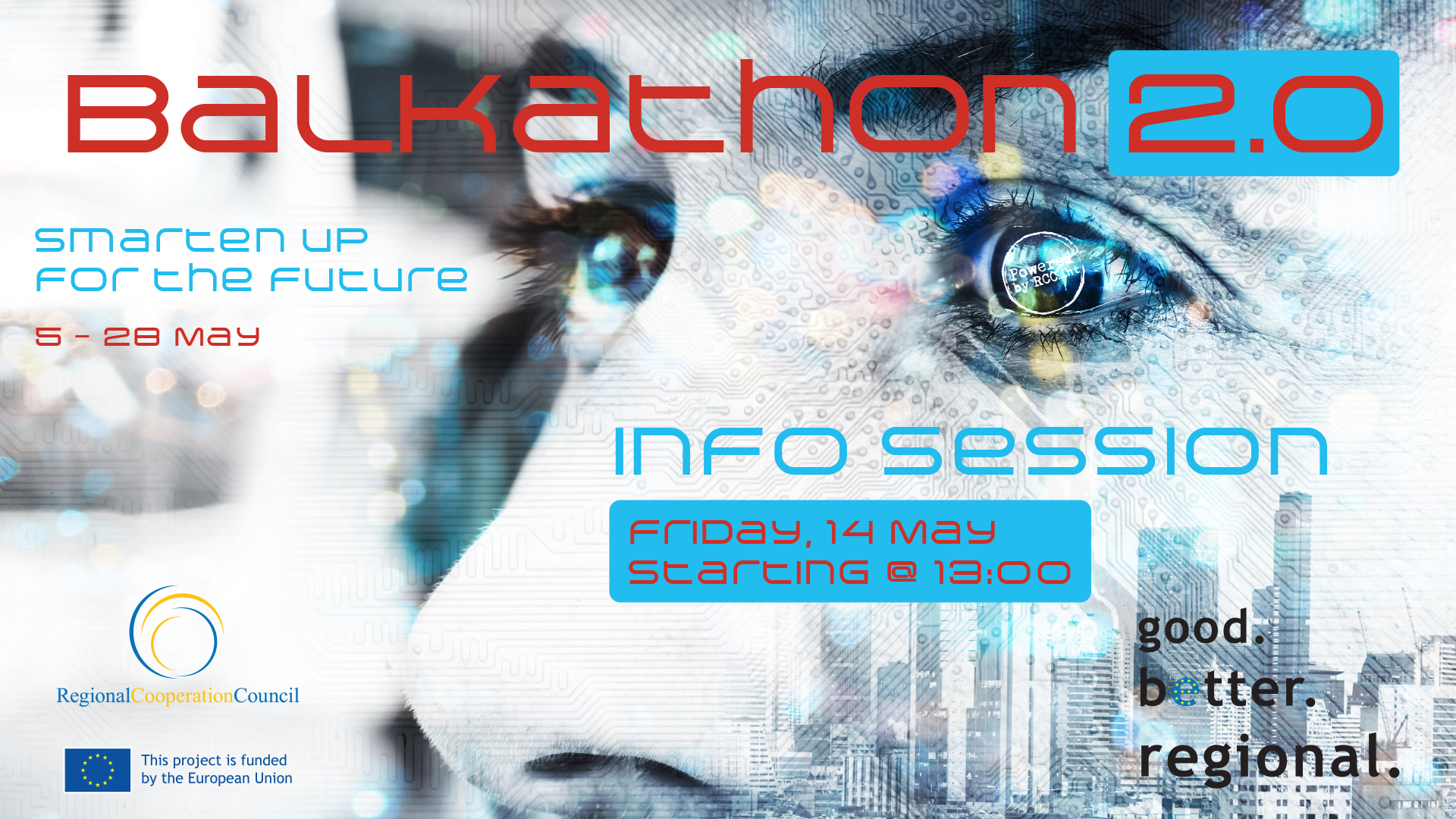 Sarajevo – With Balkathon 2.0 in motion for almost a week now, the Regional Cooperation Council (RCC) is organizing Info session day on Friday, 14 May 2021 at 13.00 for all interested participants. During the Info session the RCC staff will explain all details about Balkathon registration process and answer questions related to the competition. The info session will be held online via Zoom platform starting at 13.00 hours. Registration for info session is available HERE.
Balkathon 2.0 is the second edition of the regional competition, organized by the RCC and funded by the European Union, that invites interested young people, start-ups, entrepreneurs, students, digital innovation hubs, scientific parks, universities, SMEs, etc. from all Western Balkan economies to propose and develop innovative digital solutions as a response to the challenges of our day-to-day life.
This year's competition topics are digital innovation solutions from the following areas: Smart City, Green City, E-health and E-entrepreneurship. The Balkathon 2.0 short-listed teams will have the opportunity to get a two-day mentoring programme with experienced experts, chance to implement their solution in the Western Balkan region and win one of the six awards from the 54.000 EUR award fund. We will award 4 teams, one per each category with 10.000EUR and two teams will get special awards of 7.000 EUR each.
Balkathon 2.0 has been launched on 5 May, the deadline for applications is 19 May while the competition of the shortlisted teams will take place on 24-25 May. 26 May is the last day for the submission of final application and the winning applications will be announced on 28 May 2021 at the Award ceremony.