Balkathon 2.0 Application Deadline Extends Until 21 May at 17.00 CET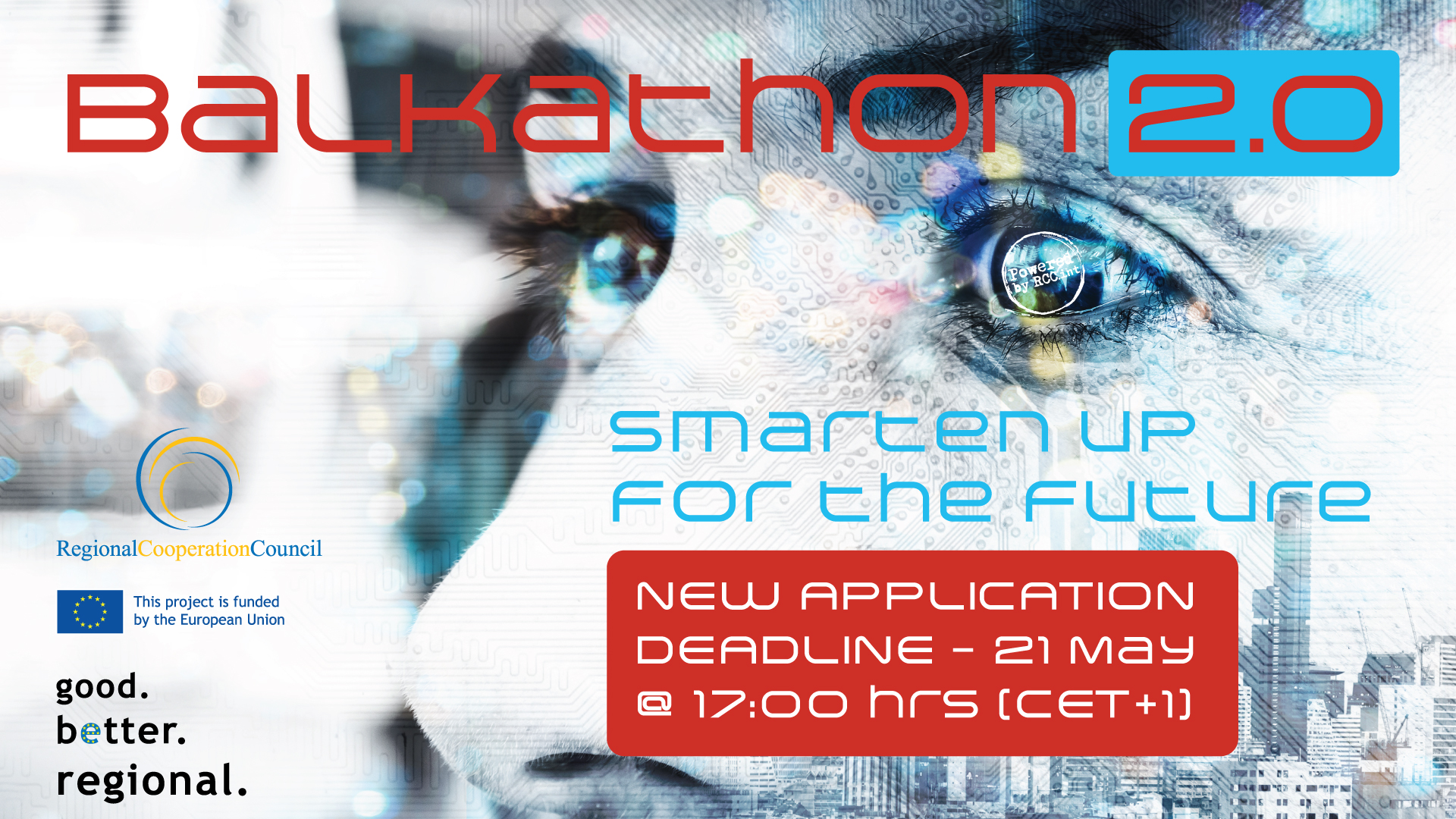 You see yourself as the creator of new age?
You have an idea that you want to develop?
You seek an opportunity that will help your idea become reality?
We have one word for you – Balkathon2.0
Balkathon2.0 is looking for fresh and innovative ideas and solutions in four thematic areas that will mark this year's competition.
Digitalization has opened a world of endless opportunities for your business. The world has become a global village and e-solutions are blooming everywhere and growing at an exponential rate.
The brightest, most driven and most determined young people in the world are joining the e-corporate bandwagon. Most e-entrepreneurship oriented people are on their own path, trying to create new solutions to the world, in order to make daily-life activities easier.
Disruption created by the world pandemic has only accelerated development of new digital businesses and an open playground for you. As lockdowns became the new normal, businesses and consumers rapidly "went digital", providing and purchasing more goods and services online than ever. The rising e-commerce's share of global retail trade went from 14% in 2019 to about 17% in 2020.1
Therefore, there are still ample opportunities to turn your idea into reality.
You have an idea to:
Create a digital platform?
Create an application?
Digitalize internal processes in companies?
Create a new software solution?
Then, Balkathon2.0 is the best choice for you.
You will get:
Experienced mentors who will help you to upgrade your idea.
Opportunity to win financial support of up to 10.000 EUR to develop your idea.
Support to implement your idea in the Western Balkan region.
Support in the promotion during and after the six-month developing period.
Application deadline is extended until Friday, 21 May at 17:00 CET+1

1Source: COVID 19 and e commerce: global review, UNCTAD - UNCTAD/DTL/STICT/2020/13.