Bregu: The distance between the vision & plan for Common Regional Market calls for more resolute actions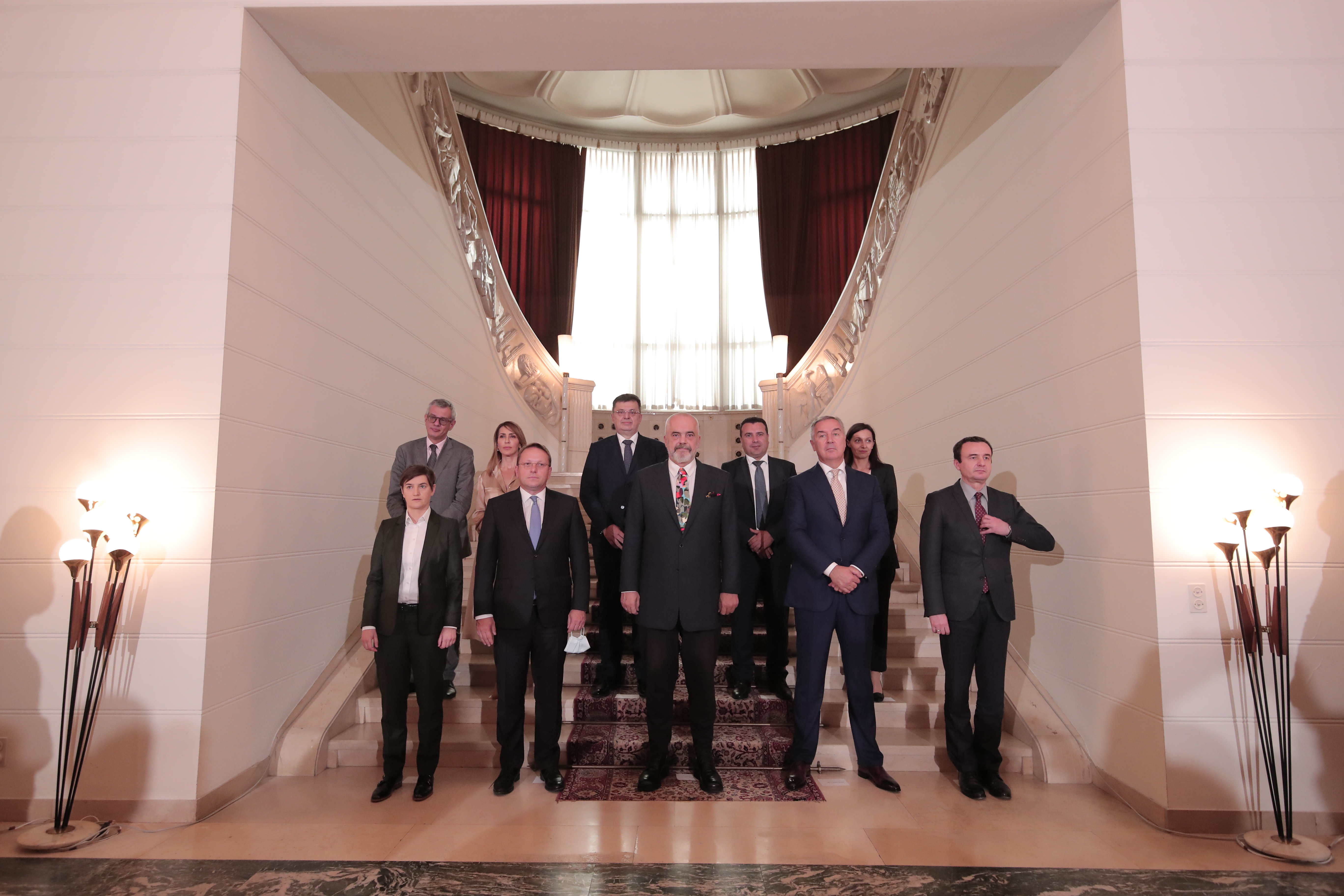 RCC Secretary General takes part at the WB6 Leaders & EU Summit in Tirana
Tirana – "EU integration support in the Western Balkans continues to increase: this year it is backed up by 62% of citizens compared to 59% of last year. The support of our citizens and businesses of regional cooperation is even higher - 77% of citizens believe regional cooperation can contribute to better political, economic or security situation at home, while 69% of businesses see it as important for the quality of their business. These voices and pulses chart our the way forward and oblige us to work closer and better together," said Majlinda Bregu, Secretary General of the Regional Cooperation Council (RCC), at the meeting of Western Balkan leaders and EU Commissioner, Oliver Varhelyi, held in Tirana today.
The meeting comes exactly 7 months after the Western Balkans Common Regional Market (CRM) Action Plan was adopted by all WB leaders in Sofia last year, to take stock of the CRM deliverables and jointly coordinate ahead of the Berlin Summit in July.
"We welcome the progress made so far and look forward to the successful signature of important regional arrangements facilitating free movement of people. Yet, the distance between the vision and plan for a true Common Regional Market and the reality call for more resolute actions. Let us remain inspired by the Regional Roaming Agreement, which will see its full implementation on 1 July with the start of Roaming Free Western Balkans. This Agreement remains an important testimony of the potentials of all-inclusive regional cooperation for the benefit of our citizens and a good model for the arrangements to follow. We will continue to work steadfast with our European partners until our citizens also roam without additional costs in the EU and EU citizens in our region," added Bregu.
Last year, in spite of the dramatic Covid situation, our region rallied behind the vision of establishing a Common Regional Market, inspired by the EU Single Market model. The barriers-dismantling actions the region jointly charted aspire to "bring Europe home" and send a strong signal to Western Balkan citizens and businesses alike that concrete, pragmatic regional advances along the four freedoms should not be a distant reality, but within short reach.
More info on Common Regional Market
More info on Roaming Free Western Balkans