Second Informal Donor Coordination Meeting on Western Balkans Youth Agenda held in Sarajevo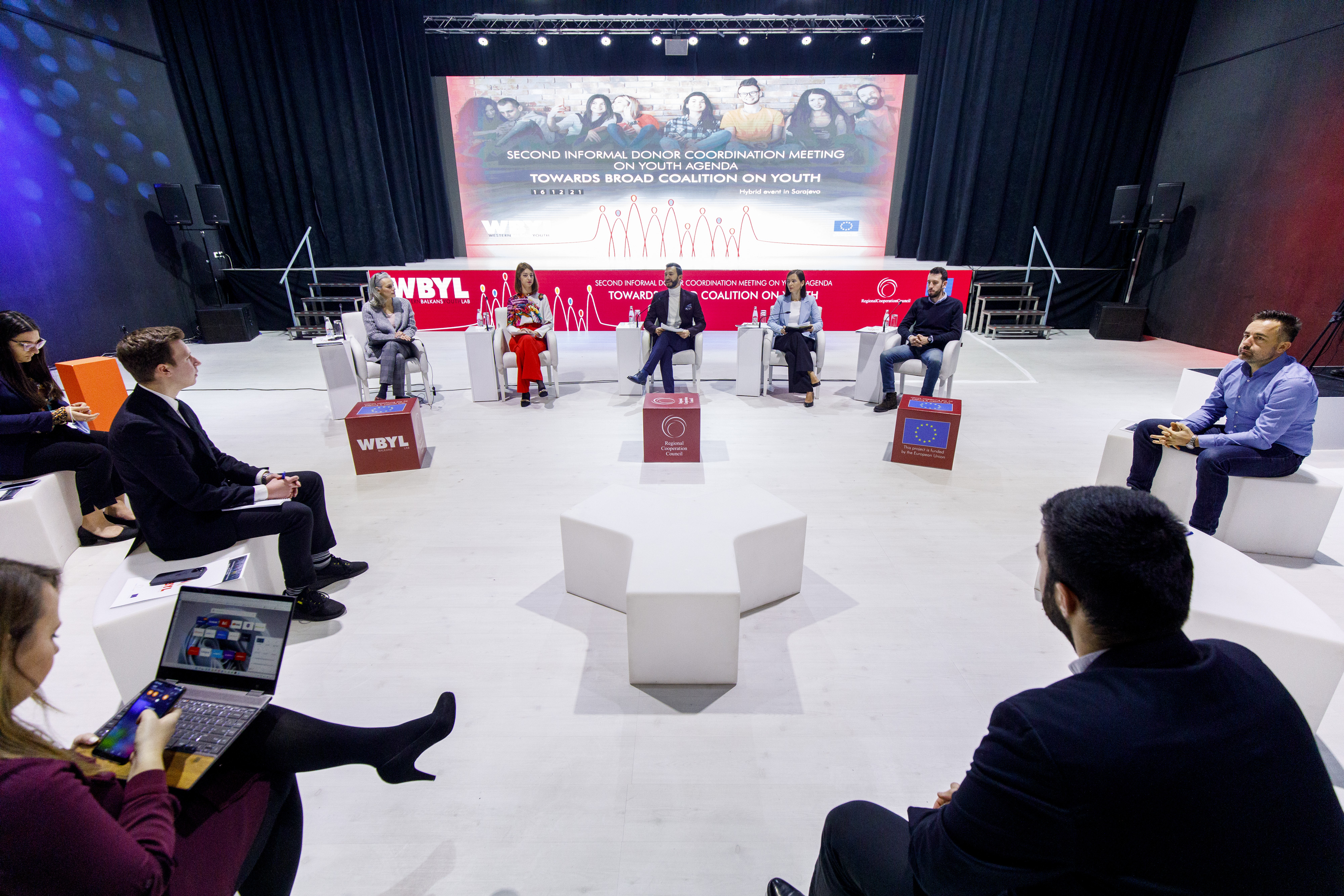 Sarajevo – "Youth accounts for 21.27% or more than 20% of our entire population. They are our present and our future and I believe that all of us have to give our best to make sure that they stay in and contribute to this region now and in the years to come," said Maja Handziska Trendafilova, Head of Regional Cooperation Council (RCC) Programme Department, at the opening of the Second Informal Donor Coordination Meeting on Youth Agenda, in Sarajevo yesterday.
"While identification of the issue and possible solutions is completed, I believe we will agree that youth and policy makers cannot implement the proposed solutions on their own. And it is therefore important that all relevant regional and international organisations active in the region support them on this path. With this in mind, we were happy to learn that youth is getting more prominent attention both at the economy level and in donor support programmes," added Handziska Trendafilova
The goal of the Second Donor Coordination Meeting, organised by the RCC's Western Balkans Youth Lab (WBYL) Project, is to further strengthen the Broad Coalition on Youth as an informal donor coordination mechanism that prioritises youth in WB6 through better alignment of policies with donor priorities, facilitation of coordination, building synergies, and generating joint actions and follow up mechanisms that are co-created by youth and relevant stakeholders in the policy and donor community.
"And I am confident that we will make it. Especially as we have all agreed on Joint Communique on Youth: Western Balkans Co-creating Future with Youth as Agents of Change, as our agreement on the shared values, principles and way forward by the Broad Coalition on Youth. In this way, we jointly testify to the commitment of each stakeholder and participant in the process to strengthen the coordination mechanism in the long-term to the benefit of sustainability of this process," added Ognjen Markovic, Leader of the Western Balkans Youth Lab Project.
During the meeting, WBYL launched the Online Donor Database, which will serve as a resource hub for youth related programmers, projects, actions, funds, and opportunities. This database represents a valuable tool which will enable more efficient communication and coordination among WB6 donors and their activities in the field of youth, and ensure more open and constructive exchange amongst donors, policy makers and youth.
Link to the Joint Communique
Western Balkans Youth Lab subpage