Champion of Regional Cooperation to round off 14th RCC Annual Meeting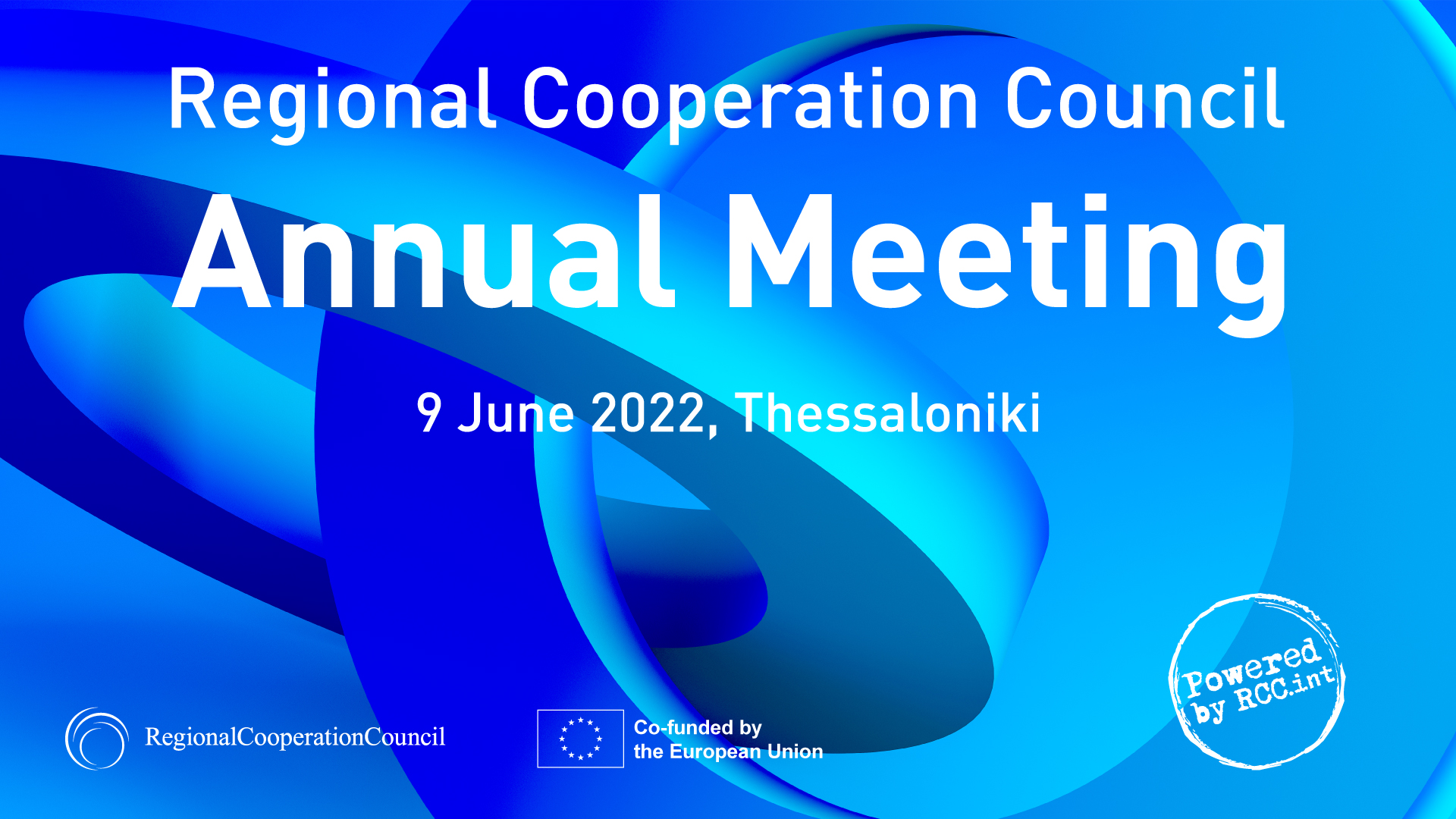 Sarajevo/Thessaloniki – Regional Cooperation Council (RCC) is to hold its 14th Annual Meeting on Thursday, 9 June in Thessaloniki. RCC Secretary General Majlinda Bregu will present the RCC Annual Report and major accomplishments and results of the organisation in the past year while putting it in the context of current political and economic situation in the region.

Despite challenging European and global security and economic climate, regional cooperation headed by the RCC managed to bring many positive and tangible results to citizens of the Western Balkans. It marked roam-free Western Balkans and started negotiations to reduce roaming charges with the EU; selected and awarded six best digital solutions from the Western Balkans at the second edition of Balkathon; presented first ever region's SecuriMeter; stepped up action to revert youth brain-drain into brain-gain by launching Jobs & Skills Coalition; brought up Youth Mental Health Lab; created the first Network of Women in Entrepreneurship; inspired region's innovation butterfly; embarked on the new SEE2030; and much more.

RCC Secretary General Majlinda Bregu will chair the meeting and give opening remarks together with the representative of the Chairmanship-in-Office of the South East Europe Cooperation Process (SEECP). Besides presentation of RCC Annual Report for the period April 2021 – April 2022, SEE 2030 Strategy - Presentation of the Interim Implementation Report will be presented as well as the Strategy and Work Programme 2023-2025 which is expected to be endorsed.

Following the Annual Meeting of the Regional Cooperation Council, the RCC will present the Champion of Regional Cooperation for the previous year at the ceremony which is to take place in the evening on 9 June. The Champion of Regional Cooperation, inaugurated in 2013, is an acknowledgment of an individual or an organisation that the RCC Secretariat and its Secretary General consider to have contributed most to the development of regional cooperation in South East Europe over the course of the past year. More about the award here.

The Annual Meeting is co-organised by the RCC Secretariat in cooperation with SEECP Chairmanship-in-Office of Greece and it is held back-to-back with the SEECP Meeting of Foreign Ministers on 9 June and the SEECP Summit on 10 June, at which RCC Secretary General is to take part.