Dr. Erhard Busek Champion of Regional Cooperation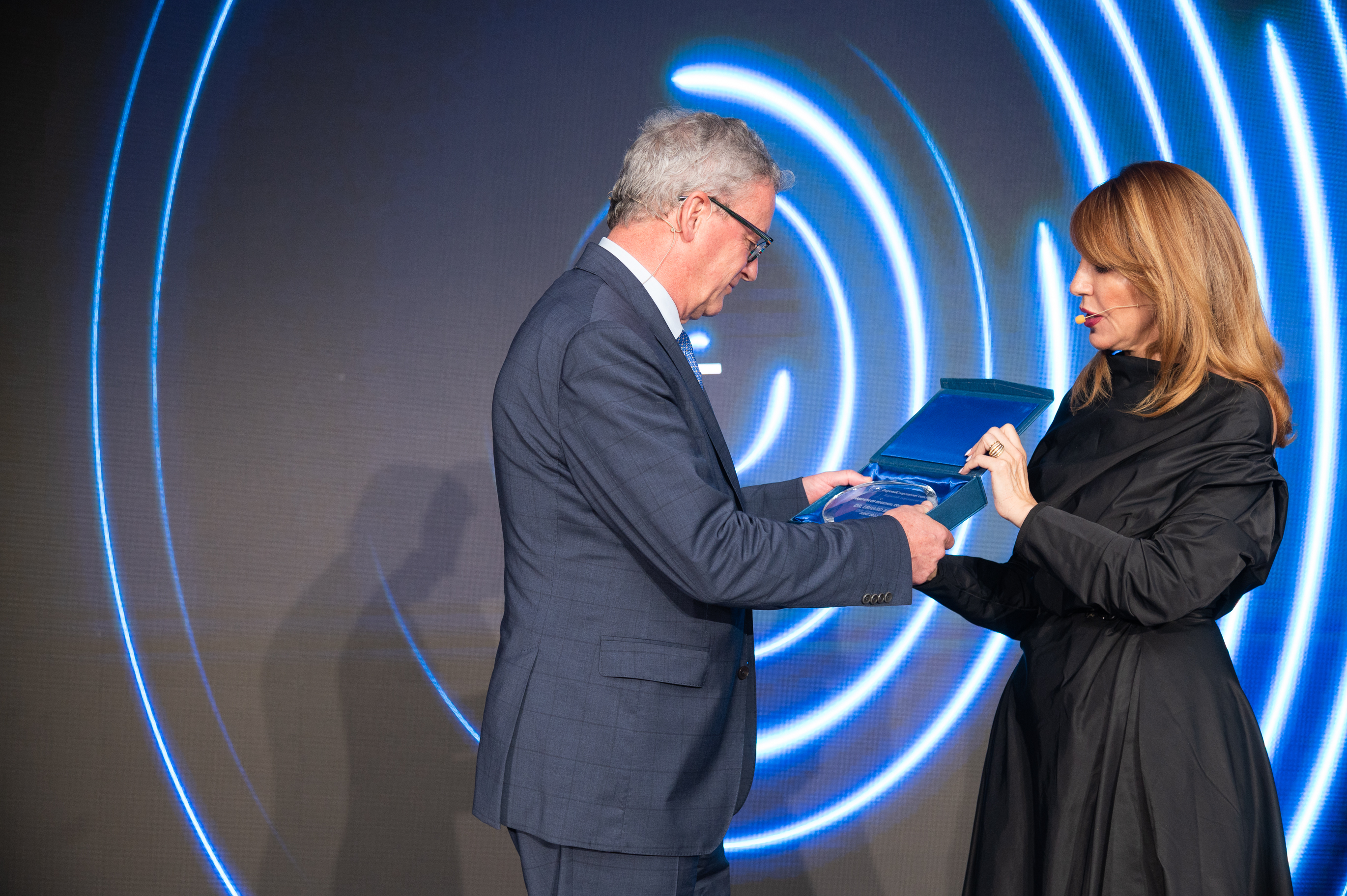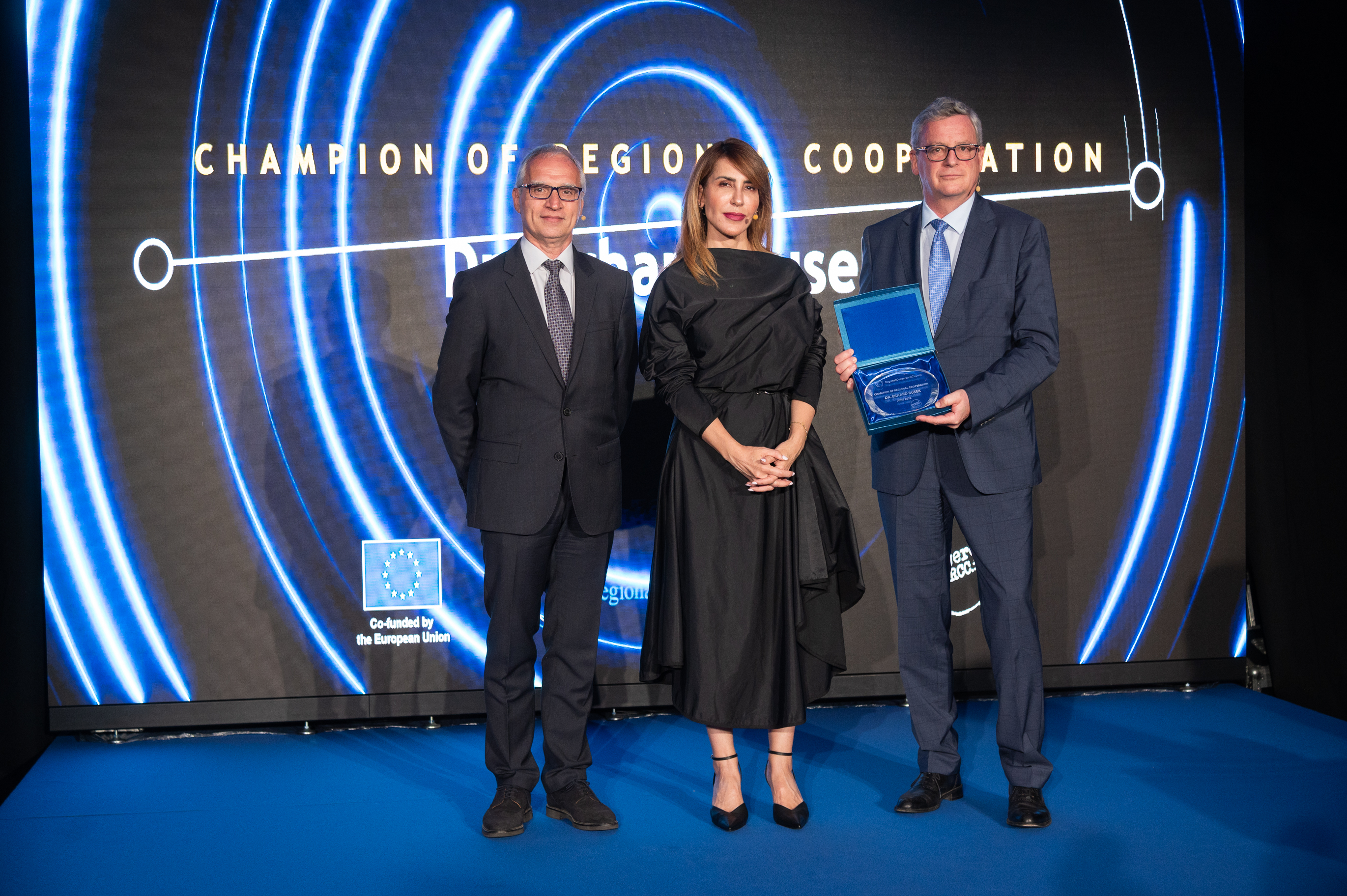 Sarajevo/Thessaloniki – "In one of his last conveys he said: "Equating the EU with the Europe means leaving out a quarter of the continent – and a rather important part, as Eastern and Southeastern Europe border on world powers and vital regions." Busek was gentle, humanitarian, liberal, a man who believed in a meeting of the minds as a key to the European endeavour. Peace and stability on the European continent were a maxim throughout his life," said RCC Secretary General Majlinda Bregu presenting the Champion of Regional Cooperation award to late dr. Erhard Busek, on Thursday in Thessaloniki.
Dr. Erhard Busek was an Austrian politician, a pioneer of regional cooperation idea heading the Stability Pact for South Eastern Europe as its Special Coordinator up to 2008. He set the grounds for Regional Cooperation Council within the South East European Cooperation Process (SEECP) leading to closer inter-regional cooperation, common understanding of benefits of stability, socio-economic development, strength of joint actions and ultimately accession to the European Union. He was a true believer and admirer of Western Balkans and South East Europe, seeing its beauty and potentials. He passed away in March 2022.
The award was received by ambassador Johannes Eigner, Head of the Department for South East Europe and EU-Enlargement and Deputy Director General for Bilateral Affairs, on behalf of dr. Busek, while Goran Svilanovic, former RCC Secretary General and friend of dr. Busek took part in the ceremony. Both shared their experience of working and cooperating with Erhard Busek saying his presence enriched their lives and careers. Mr Eigner announced that as of next year, his government will attach an award to the Champion of Regional Cooperation Award which will carry the name of mr Erhard Busek.
To honour and in memory of dr. Busek, the award for the Champion of Regional Cooperation will, from this year, be named after him, Champion of Regional Cooperation dr. Erhard Busek Award.
The Champion of Regional Cooperation is an acknowledgment of an individual or an organisation that the RCC Secretariat and its Secretary General consider to have contributed most to the development of regional cooperation in South East Europe over the course of the previous year. The award is annual and it has been inaugurated in February 2013 marking the RCC's 5th anniversary. It has been presented by the RCC Secretary General ever since.
Previous laureates were: Central European Free Trade Agreement – CEFTA 2006 (2012), South East European Centre for Entrepreneurial Learning – SEECEL (2013), Energy Community Secretariat - ECS (2014), European Fund for the Balkans – EFB (2015), Sarajevo Film Festival – SFF (2017), Exit Festival (2018) and You Are a Sunflower Foundation (2019).
More about dr. Erhard Busek
More about Champion of Regional Cooperation dr. Erhard Busek Award