RCC to ascertain the rationale behind defamation and insinuations against the organisation and its Secretary General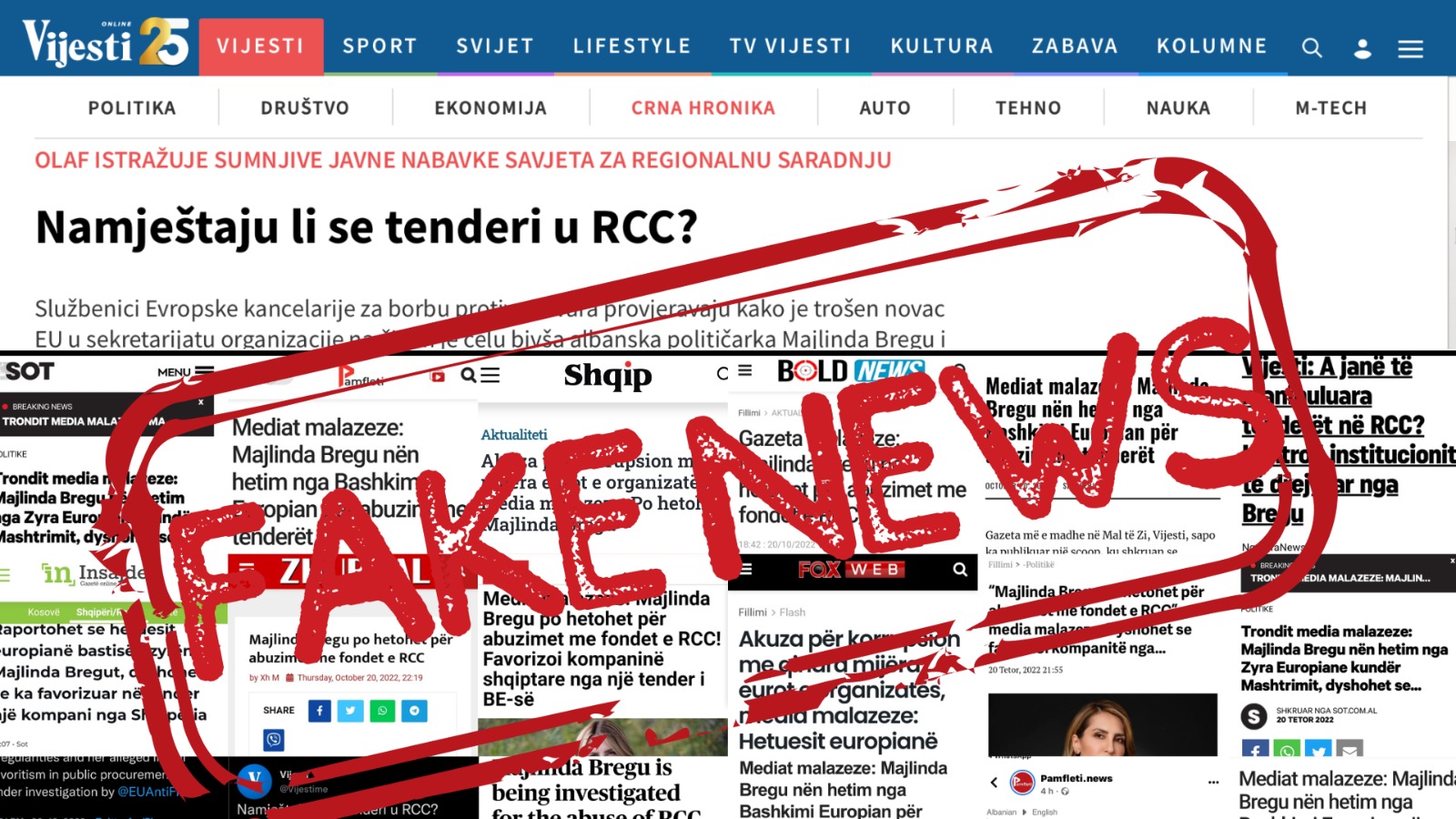 The Regional Cooperation Council (RCC) is well known for being a serious and responsible organisation therefore does not comment on either hearsay speculations or fabrications.

Regarding the slandering insinuations made in the article by Montenegrin daily Vijesti of 20 October, and carried on in the form of fake news by several other outlets in the region against the RCC and its Secretary General, we have initiated appropriate steps, including diplomatic ones, to ascertain the rationale behind it. We cherish, support and fight for the freedom of media, but disinformation, spreading of fake news, slander and insinuations are not acceptable.

In our work, we rely on the organisation's Statute, established rules and procedures, including the code of conduct, but also on honesty, integrity, reliability and facts. This is something all organisations and individuals should be guided by.

The RCC Secretariat takes pride in its work as well as the transparency and accountability of its activities, which are being closely and regularly followed, audited and appreciated by all Board Participants, to whom the organisation, as per its Statute, consistently and periodically reports.

Our focus in the coming days are the preparations for the upcoming Berlin Process Summit, on whose deliverables the RCC Secretariat has been working long and hard, with the tangible benefits for the citizens of this region in mind.