UN Women and Regional Cooperation Council join forces to advance women's empowerment in the Western Balkans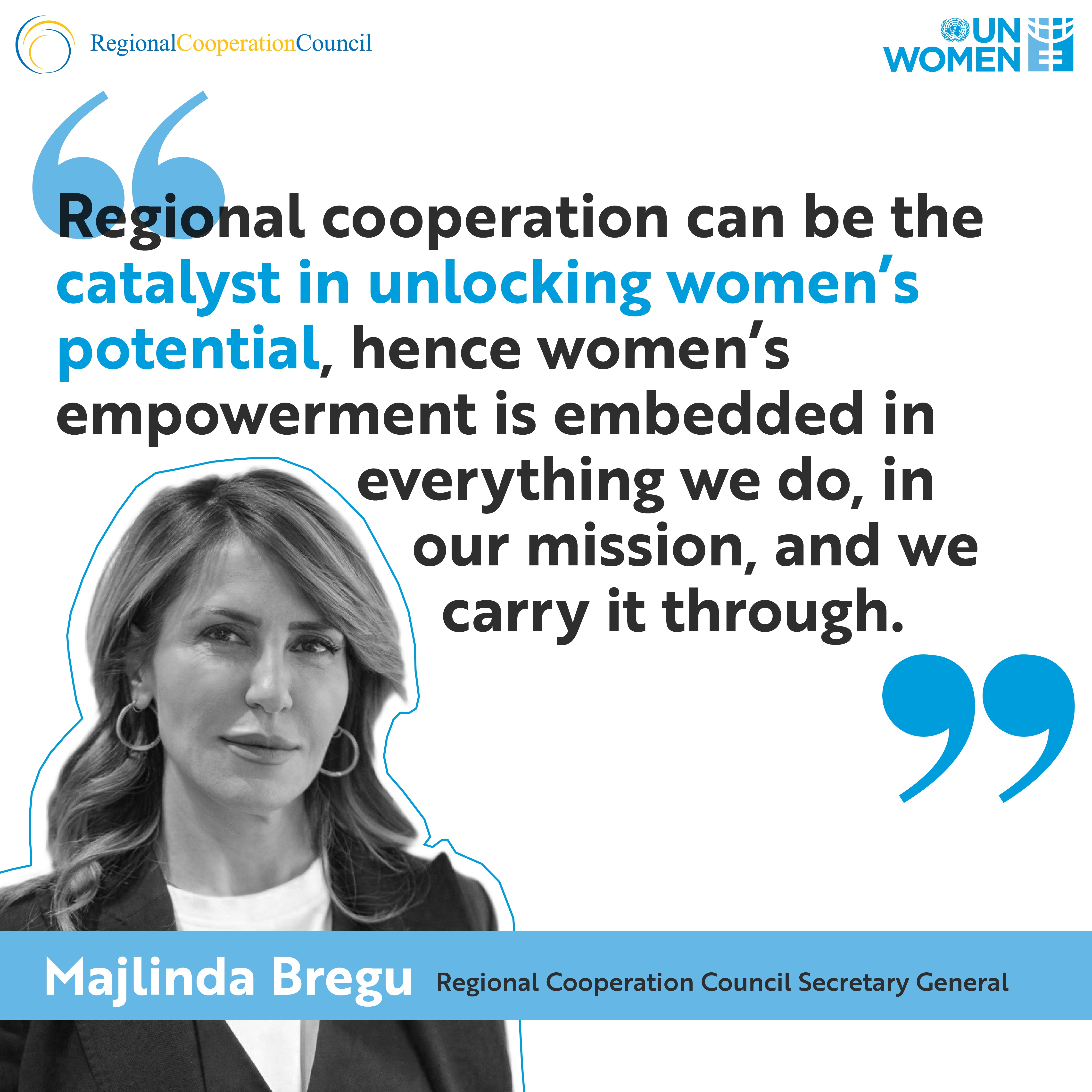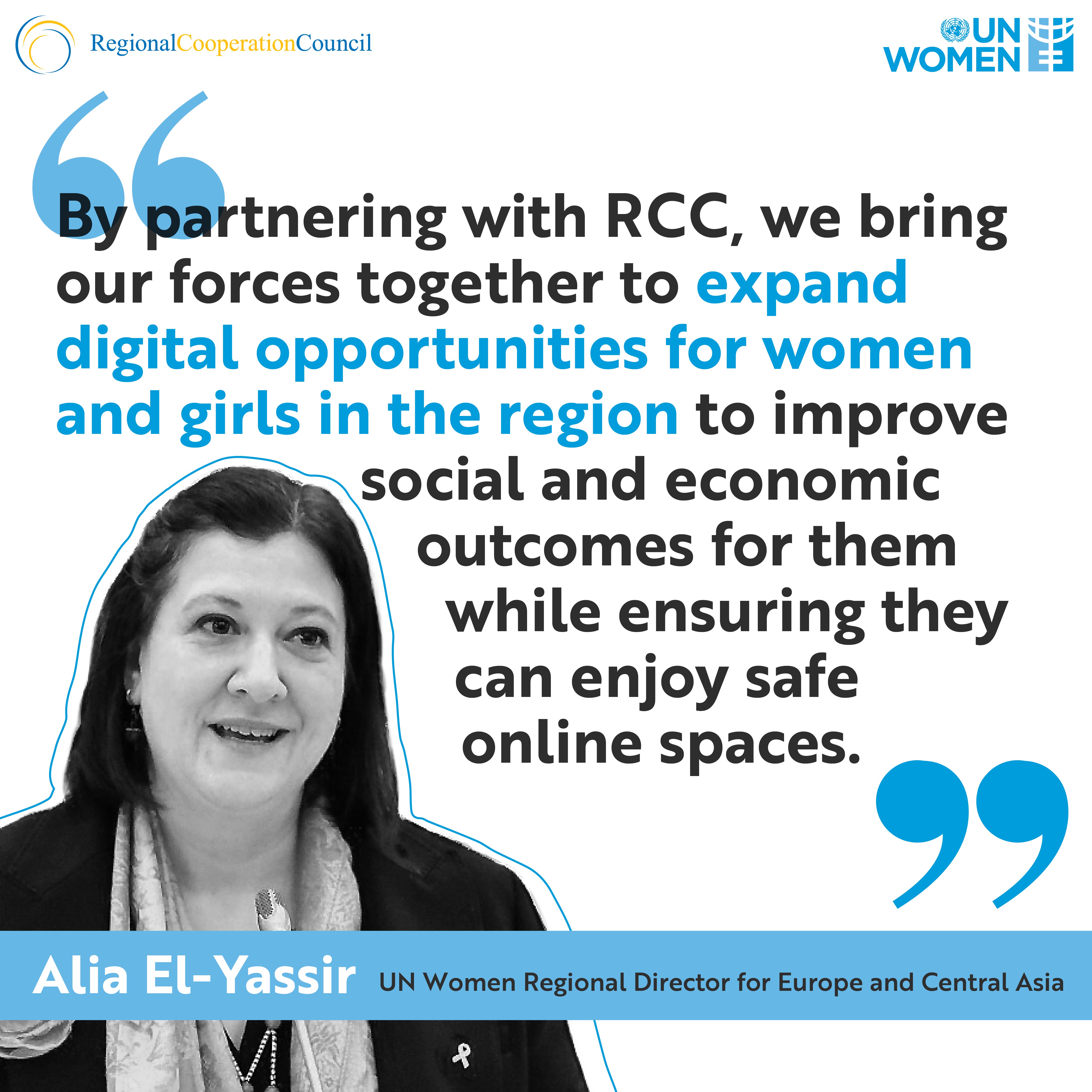 UN Women Regional Office for Europe and Central Asia (ECA) and Regional Cooperation Council (RCC) will join forces to advance the digital transformation in the Western Balkans to promote cooperation in the region, as well as advance women's economic empowerment, and the green agenda.
The two entities will partner to advance the common vision of closing the gender digital divide, support women's entrepreneurship, including creating an ecosystem that nourishes the capital of women and girls in STEM education, training and careers.
UN Women Regional Director for Europe and Central Asia, Alia El-Yassir, said: "The digital revolution has transformative potential for women and girls and there's strong buy-in from partners across the Western Balkans, but significant digital gender gaps remain quite pervasive. By partnering with RCC, we bring our forces together to expand digital opportunities for women and girls in the region to improve social and economic outcomes for them while ensuring they can enjoy safe online spaces."
"The region would have a higher GDP by 5.0 %, on average, should women's participation as entrepreneurs be equal to that of men. Yet the average number of women business owners in the region is only 27.5%. In the Western Balkans women earn up to 16% less than men. It is clear that women's potential yearns to be unlocked, and regional cooperation can be a catalyst in doing so, especially in the areas of connectivity, digital transformation, and green agenda. Hence women empowerment is embedded in everything the RCC does. It is intertwined deeply in our mission and vision. And we carry it through," said Regional Cooperation Council Secretary General, Majlinda Bregu.
As part of this partnership, UN Women and RCC will collaborate on regional initiatives to further enhance women economic empowerment, including Digital Agenda for the Western Balkans (DAWB), as well as Green Agenda for the Western Balkans (GAWB) to foster green and women entrepreneurship and support sustainable regional supply chains.
About RCC
The Regional Cooperation Council (RCC) is an all-inclusive, regionally owned and led cooperation framework. This framework engages RCC participants from South East Europe (SEE), members of international community and donors on subjects which are important and of interest to the SEE, with a view to promoting and advancing the European and Euro-Atlantic integration of the region.

About UN Women
UN Women is the United Nations entity dedicated to gender equality and empowerment of women. A global champion for women and girls, UN Women was established to accelerate progress on meeting their needs worldwide.