RCC, EBRD, EIB organising Investing in Digitalisation in the Western Balkans Conference tomorrow in Sarajevo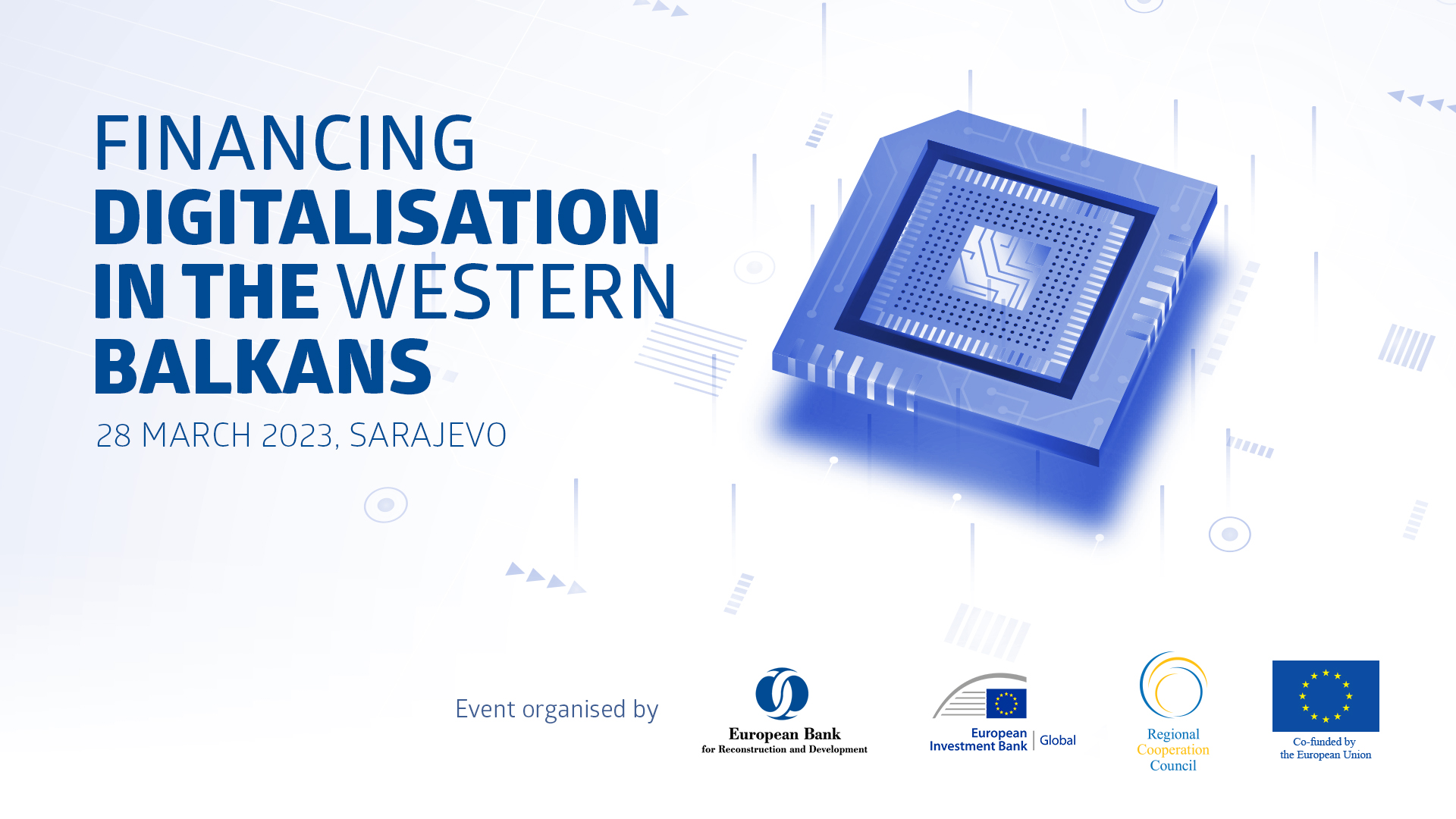 Sarajevo – The Regional Cooperation Council (RCC), European Bank for Reconstruction and Development (EBRD) and the European Investment Bank (EIB) Global are organising Investing in Digitalisation in the Western Balkans Conference, that is to take place on Tuesday, on 28 March 2023 in Sarajevo.

New technologies and digital transformation are rapidly changing the world, including the Western Balkans. While 85% of the region's population used the internet in 2021, only 35% have basic digital skills. The adoptation of digital technologies by companies in the region is well below the EU average, with only 35% in the Western Balkans compared to the EU average of 55%. To promote technological progress, reduce inequality, and ensure a more resilient economy, the region must increase its focus on digitalisation and innovation and establish a stronger link between the two. 

The introductory remarks will be delivered by Majlinda Bregu, RCC Secretary General, Christoph Denk, Managing Director, Policy Strategy and Delivery, EBRD and Alessandro Bragonzi, Head of Regional Hub for the Western Balkans, EIB Global. Introductory remarks will be followed by multiple panel discussions, and a RCC-hosted Donor Coordination Meeting.

The digital agenda of the Western Balkans has been a prime example of successful regional cooperation over the past years, as proved by the effective implementation of the Roam Like at Home within the region, and signing of the EU-WB Roaming Declaration that will enable reduction of the roaming charges between EU and WB as of October 2023. The digital transformation has a far greater potential to accelerate progress and transform the threats into opportunities if managed well and wisely.

More info, including the event agenda, is available at Regional Cooperation Council | Agenda (rcc.int)