Bregu: More cooperation crucial in addressing regional tensions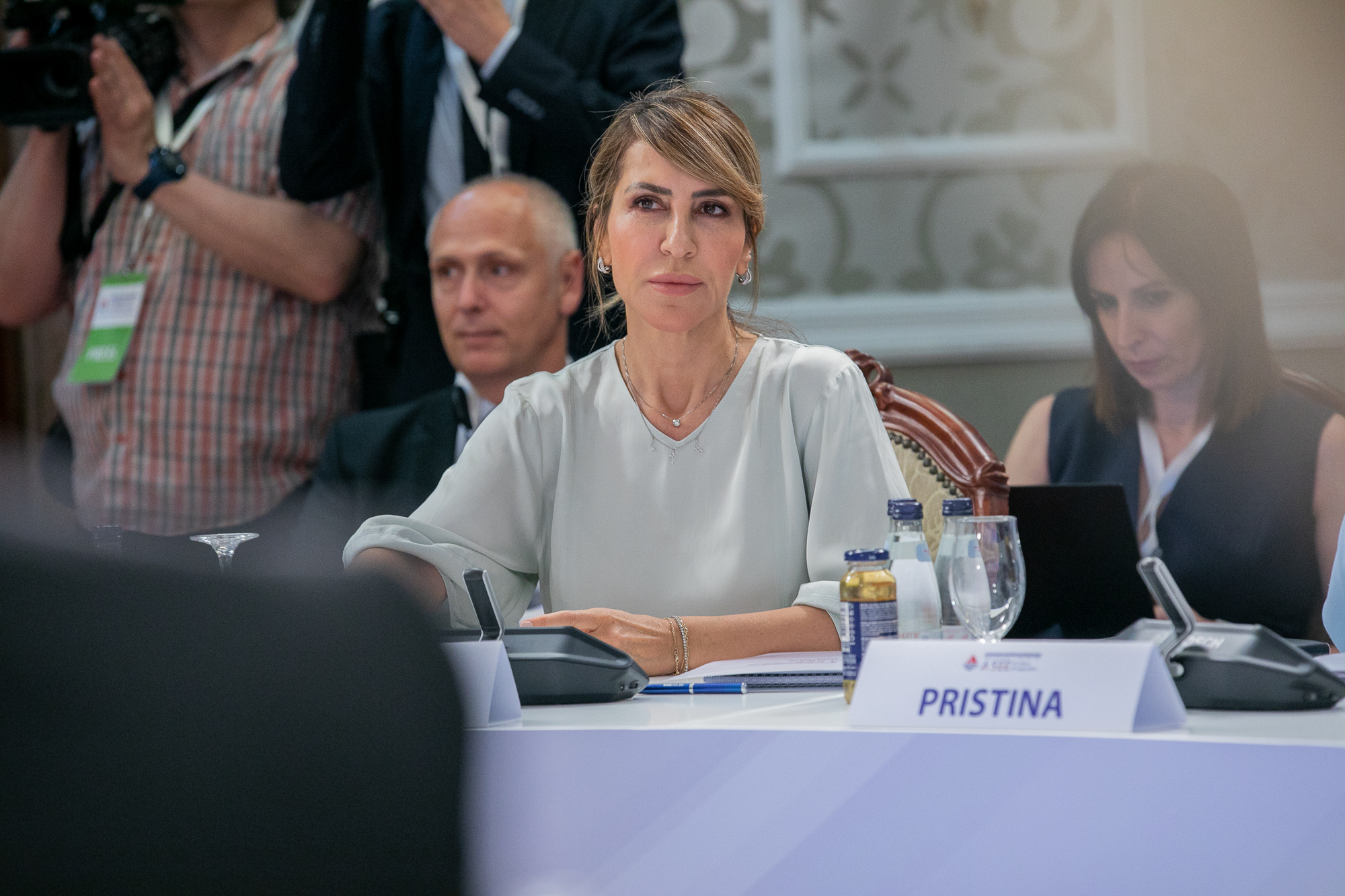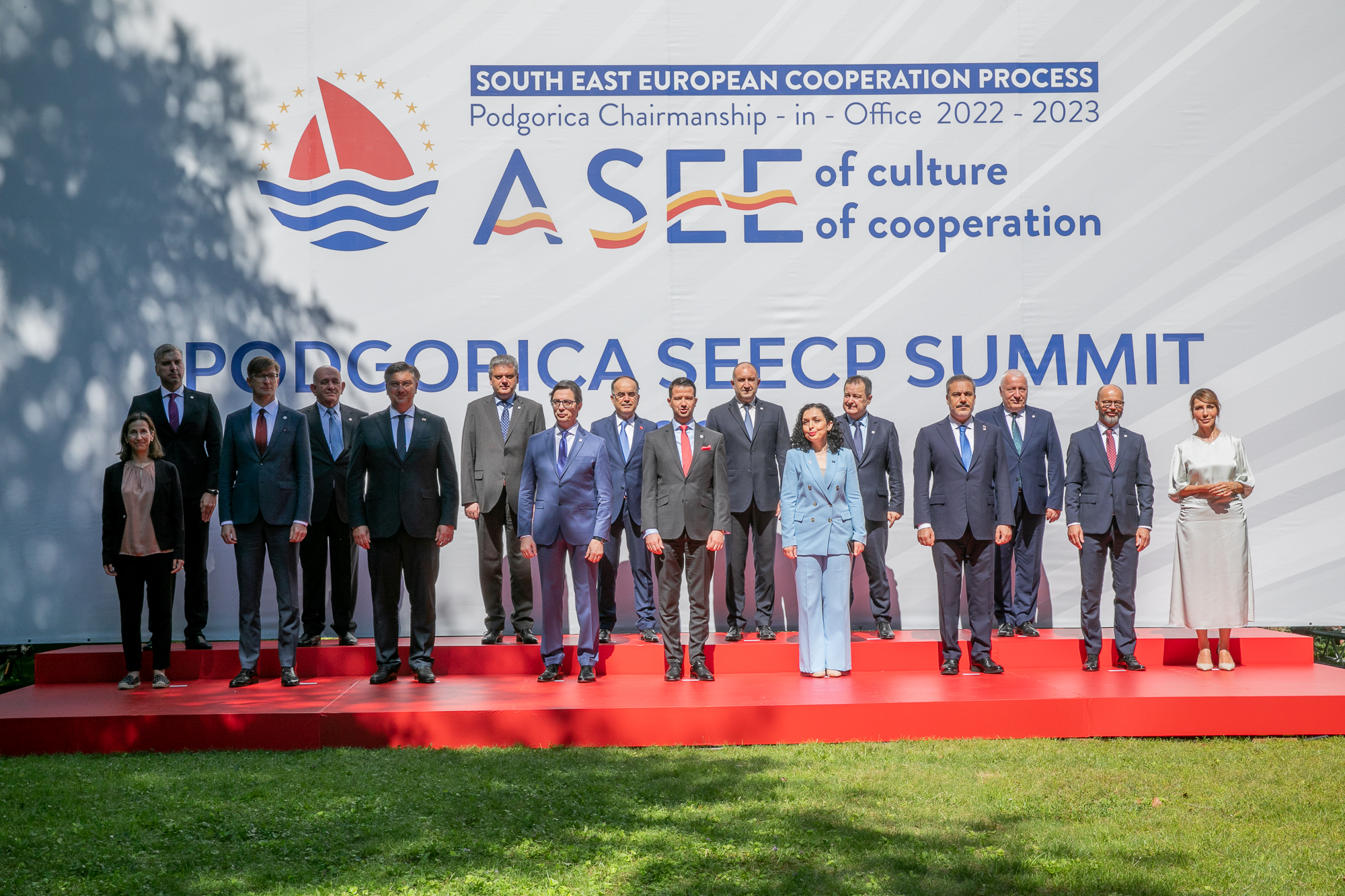 SEECP Heads of State and Government commend the work of RCC and recognised its unique role and accomplishments in advancing regional cooperation
Podgorica – Heads of State and Government of South East European Cooperation Process (SEECP) commended the work of Regional Cooperation Council (RCC) and recognised its unique role and accomplishments in promoting cooperation, overall development of the region and advancing towards a common future in the European Union, acknowledging RCC's significance as a focal point for streamlining the endeavours of different regional cooperation platforms, at the SEECP Summit held today in Podgorica.
"As we meet today for the annual SEECP Summit on the eve of the 20th anniversary of Thessaloniki Agenda and RCC's 15th anniversary - we witness and acknowledge some undisputable truths. Regional cooperation nurtures, consolidates, transforms. It keeps delivering concretely on the ground despite ups and downs. Yet, it cannot be taken for granted and more cooperation instead of less remains crucial for addressing the recent worrying regional tensions. Also, enlarged Europe that acknowledges that integrated Western Balkans is a genuinely smart investment can be more. Last but not least regional integration through concrete achievements alongside European integration is the best and most credible way forward," said RCC Secretary General, Majlinda Bregu speaking at the Summit.
Besides the support stressed towards the RCC and its future endeavours and endorsing the organisation's Annual Report, the Summit participants, among other issues, agreed on accelerating region's EU integration, strengthening security, advancing economic cooperation and connectivity, and promoting green transition and sustainable development.
The SEECP will continue to provide guidance and advice to the RCC aimed at achieving greater convergence, synergy and efficiency in our common task of transforming the region into an area of prosperity and stability through enhanced regional cooperation. "We encourage the continued engagement of RCC on facilitating the implementation of regional programmes and projects, among other, through identifying potential partners and financial instruments for their execution. In that context, we put a special emphasis on the implementation of SEE 2030 Strategy," says the Declaration adopted by the SEECP Heads of State and Government.
RCC Secretary General thank the outgoing Podgorica SEECP CiO for their excellent work and wished the upcoming Skopje CiO a success, stressing as a good coincidence for the region's stability that Skopje will hold SEECP and OSCE CiO at the same time.

The SEECP Summit is an annual event, taking place each year under the outgoing SEECP Chairmanship in Office. The SEECP CiO has been taken from Podgorica by Skopje, which will Chair the SEEPC in the forthcoming year, after which Tirana is set to take over the C-i-O 2024-2025.