Bregu: 49% of Western Balkan citizens are concerned the climate change is affecting their health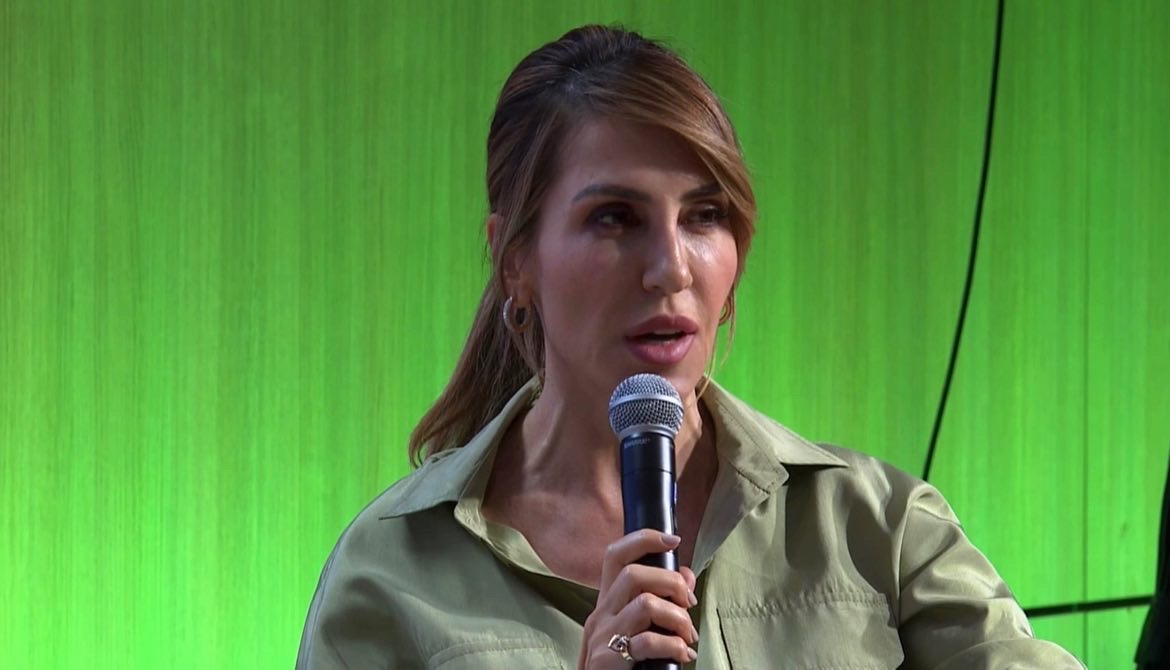 RCC SG takes part at the WHO 7th Ministerial Conference
Budapest - "According to our recent Balkan Barometer, 49% of the citizens of the WB are concerned that climate change is affecting their health. Moreover, Pollution of Air (57%), Water (44%), and Soil (39%) are listed as the greatest environmental concerns in communities. All Western Balkan countries except Albania rely on coal as their main energy source. 67% of households still use fuelwood or solid fuels. Every year, the high level of pollution causes 3,000 premature deaths, 8,000 cases of bronchitis in children, and other chronic illnesses, costing both health systems and economies EUR 6.1-11.5 billion. So, how to breathe deeply after all this?" said Secretary General of the Regional Cooperation Council (RCC), Majlinda Bregu, at the 7th Ministerial Conference on Environment and Health, organized by the World Health Organisation in Budapest today.
Ms Bregu took part in the panel on "Tackling the 'triple environmental crisis' to protect health and building forward from the COVID-19 pandemic," together with Péter Takács, State Secretary for Health at the Hungarian Ministry of Interior; Pierre Delsaux, Director-General of the European Commission's Health Emergency Preparedness and Response Authority (DG HERA); Tamar Gabunia, First Deputy Minister of Health of Georgia; and María Neira, Director of the WHO's Environment, Climate Change, and Health. Judit Bidló, Deputy State Secretary for Professional Healthcare Management at the Hungarian Ministry of Interior, chaired the session, with Harry Rutter, Professor of Global Public Health at the University of Bath, as the keynote speaker and Nino Berdzuli, Director of the WHO's Division of Country Health Programs.
Since 2020, the Western Balkans, only a year after the EU, embarked on a regional political consensus around the joint climate-neutrality vision, the Green Agenda, which is being coordinated by the RCC. In concrete terms, targeting a reduction of greenhouse gas (GHG) emissions by at least 55% by 2030 and the establishment of a solid foundation for a climate/carbon-neutral region by 2050, following the rest of the European continent.
"Can the Green Agenda contribute to depollution, reduce carbon emissions, shortly meet the EU's ambition to become climate-neutral by 2050, and improve public health on the other side, which is the region's ambition as well? Hard to say, but it will be hard if we don't try. No U-turns on energy security and the green transition are a viable option. GAWB must be considered by WB governments, not as a document imposing limitations/burdens, but as a potential for development, growth, opportunities, and a positive perspective it has. GAWB cannot just be seen from a cost perspective. GAWB can be a source of substantive growth in the region," concluded Bregu.
More info on the WHO Ministerial conference:
https://www.who.int/europe/event/seventh-ministerial-conference-on-environment-and-health