RCC's Balkan Barometer 2023: Business Opinion Database Now Available at https://www.rcc.int/balkanbarometer/results/1/business Support for regional cooperation among Western Balkan business people has risen from 69% last year, to 74%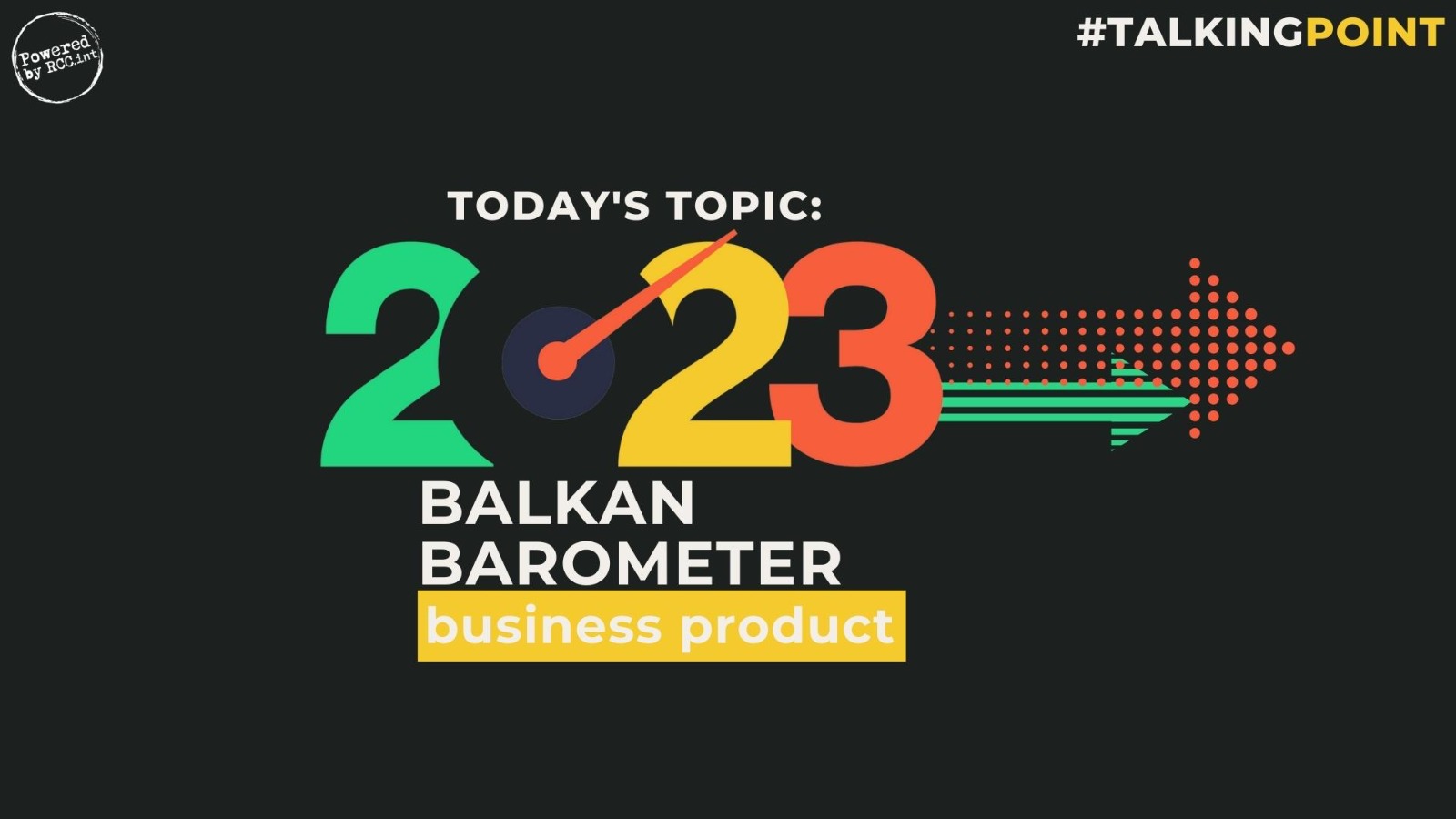 Red alert: 70% of businesses do not see climate change as a significant concern for their business environment and 37% didn't take any steps to reduce their environmental impact
Sarajevo – Last week, the Regional Cooperation Council published the results of the annual Balkan Barometer 2023 Public Opinion Survey. To complete the picture of our region's opinions about regional cooperation, EU integration, trust in the public institutions and media, their biggest concerns, employment, climate change, security, digital life, transport, rule of law, travel, etc, the opinion of the Western Balkan business community is now published and available at https://www.rcc.int/balkanbarometer/.
"When asked to grade factors that affect the growth of their business, Western Balkan business people placed macroeconomic instability at the top of the list, followed by the labour availability and brain drain plus the political or social instability. The support to EU membership has increased by 11% for businesses and now is at 71%, reaching an all-time high since the launch of Balkan Barometer in 2015. Nonetheless, support for regional cooperation among business people has risen from 69% last year, to 74% this year, since it is perceived as important for their business. Western Balkan businesses see the situation as slightly more favourable than in the previous year, as their satisfaction index rose by 5 points to 58" the RCC Secretary General, Majlinda Bregu said.
Balkan Barometer 2023, Business Opinion edition top 5 findings:
Western Balkan businesses see the situation as slightly more favourable than in the previous year, as their satisfaction index rose by 5 points to 58.
However, 77% say their labour and other costs have increased by more than 25 over the past four years.
Only a third (33%) of businesses in the region expect an improvement of their economic situation in the next year.
Only 13% predominantly use renewable energy, and 37% didn't take any steps to reduce the environmental impact of their businesses.
A majority of them (56%) expect great benefits from traveling with only an ID card within the region.
"The red alert is that 70% of businesses do not see climate change as a significant concern for their business environment. Yes, in the Balkans, this may still not sound like an emergency, and unlike an illness, it is not directly perceptible to our senses. But this is quite alarming. From pollution, rising insurance costs, agriculture, wine, energy, goods transport to the diminished availability of food and water, all are influenced by climate change. Almost all industries are threatened by the effects of climate change, either directly or indirectly. But there is some good news too. Half of regional businesses said they have experienced direct benefits from the Regional Roaming Agreement. These findings might not be to everyone's liking. But whatever the Balkans is, it is never bland, but a colourful region," concluded Bregu.
More INFO on Balkan Barometer: rcc.int/balkanbarometer
***

Balkan Barometer is commissioned by the RCC and financed by the European Union. It is conducted each year since 2015 by an independent agency among more than 6,000 citizens and 1,200 companies throughout the region.
The 2023 edition of the Balkan Barometer Business Opinion Survey was conducted as a quantitative research and data were collected by using CAPI (Computer-Assisted Personal Interviewing) data collection method. The interviews were carried out via direct, face-to-face interviews by trained interviewers from Indago-led consortium of research companies between 3 March – 4 April 2023 in Albania, Bosnia and Herzegovina, Kosovo*, North Macedonia, Montenegro and Serbia.
The Balkan Barometer is firmly established as a reliable source of regional data widely employed and referenced by media, business, civil society and decision-makers alike.
More information on methodology is available at https://www.rcc.int/balkanbarometer/about

*This designation is without prejudice to positions on status, and is in line with UNSCR 1244/1999 and the ICJ Opinion on the Kosovo declaration of independence.