RCC Patron of the Sarajevo Film Festival's award for the Best Student Film for 7th time in a row Anna Gyimesi gets Heart of Sarajevo for the Best Student Film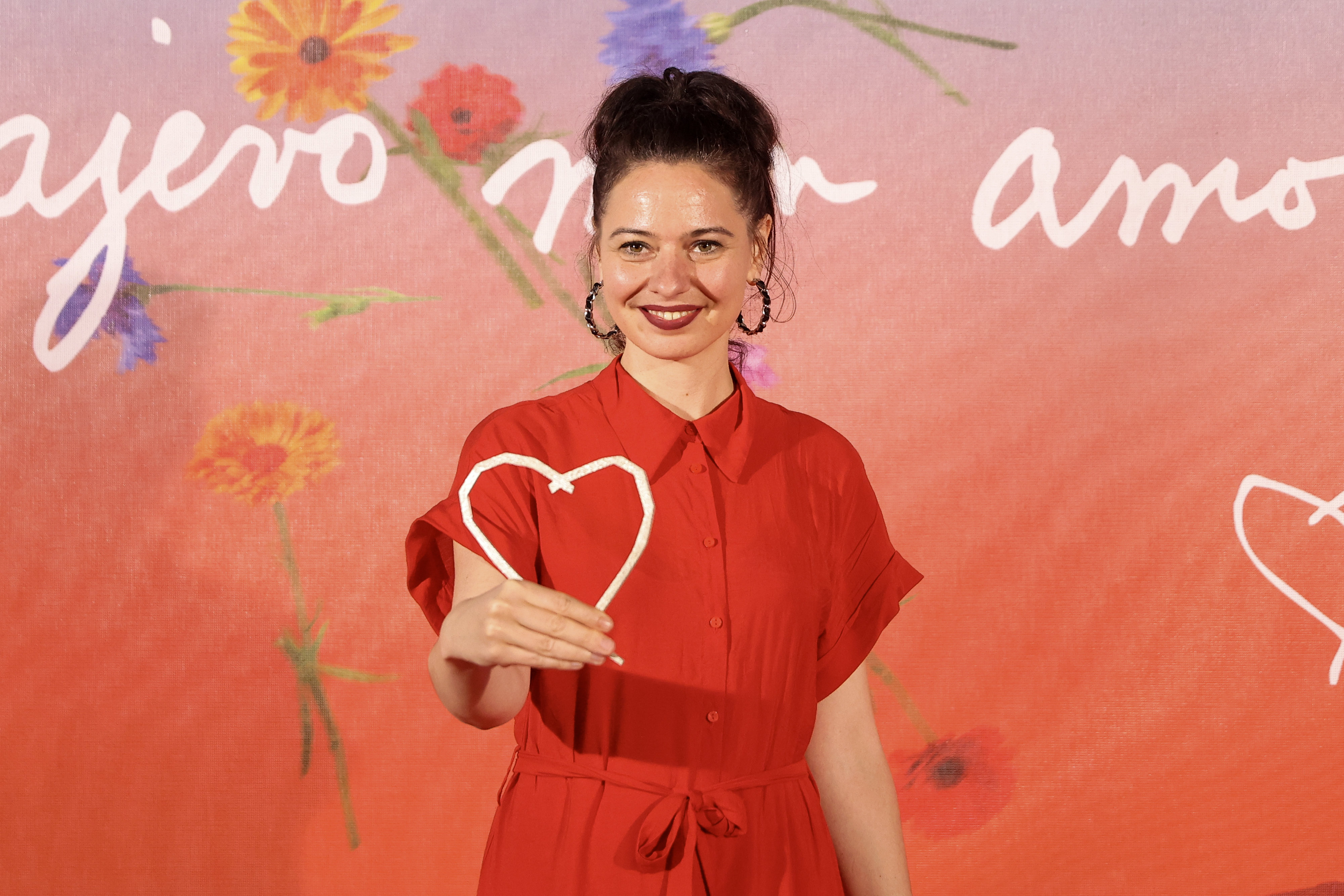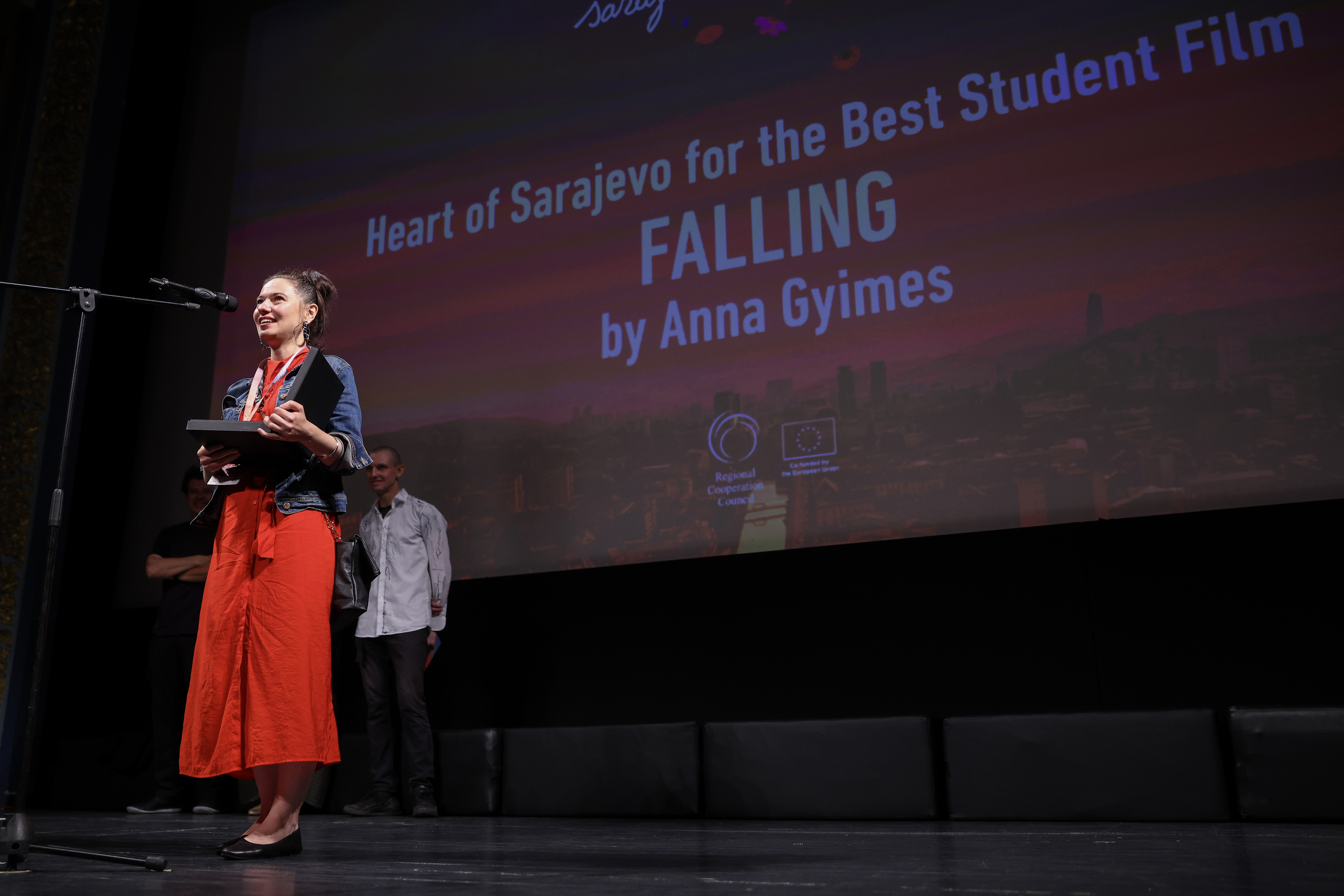 Sarajevo - Anna Gyimesi from Hungary won Heart of Sarajevo for the Best Student Film with a movie Falling, at the 29th Sarajevo Film Festival. This award, patroned by the Regional Cooperation Council (RCC), was presented at the SFF closing ceremony last night in Sarajevo.

Brava Anna for this impressive achievement! This remarkable start to your career undoubtedly hints at a series of future successes, and it is our great pleasure to have had a chance to take part in nurturing and supporting an emerging talent like yours. The South East Europe now has another movie-maker name to look out for.
Our region is an undeniable pool of talent when it comes to creative industries, spotlighting continuing need for further investment and support to their development. It is certainly common for developing regions such as ours to undervalue and overlook the potential of creative industries as potential high-capacity engines of economic growth.
Compared to the EU's 7.5%, creative industries of the Western Balkans employ only up to 4.7% of all employed persons. Remarkable dedication and achievements of our youth, such as this award, highlight the need for a deeper commitment to support further development of regional skills and capacities, and provide youth with an encouraging connection among the creative industries of the Europe. While the potential has not been forgotten, there is plenty of space to contribute to the cause both through individual and political engagement, because the cinema is not just an art that films life, but a portal showing us the visions of the future that we want for our world.

The RCC has sponsored the Sarajevo Film Festival's award Heart of Sarajevo for the Best Student Film since its introduction in 2017. Previous laureates of the award are: Klara Sovagovic and Josip Lukic, Croatia, "It's Not Cold for Mosquitoes" (2022); Alexandru Mironescu, Romania, "Summer Planning" (2021); Zeynep Dilan Süren, Turkey, "The Great Istanbul Depression" (2020); Nikola Stojanovic, Serbia, "Sherbet" (2019); Hajni Kis, Hungary, "Last call" (2018), and Neven Samardzic, Bosnia and Herzegovina, "Clean" (2017).

Sarajevo Film Festival (SFF) became the leading film festival in the region, recognised by both film professionals and wider audience. It is an international film festival with a special focus on the region of South East Europe, shining an international spotlight on films, talent and future projects from the region. High quality programming, a strong industry segment, an educational and networking platform for young filmmakers and the generated presence of the international film industry, film authors and media representatives alongside a paying audience of over 100,000, confirm its status as the leading film festival in the region.

***

Heart of Sarajevo for the Best Student Film, championed by RCC, aims at promoting films made by students from regional film schools, faculties and art academies. With this additional section of the Competition Programme, Sarajevo Film Festival provides a new platform for the training of young, talented and future film professionals at the very beginning of their careers. The programme focuses on feature films, documentaries and animated films up to 60 minutes that were created within the teaching process of regional film schools. (Source: SFF)