Bregu: It is precisely in our diversity that the true potential for cooperation lies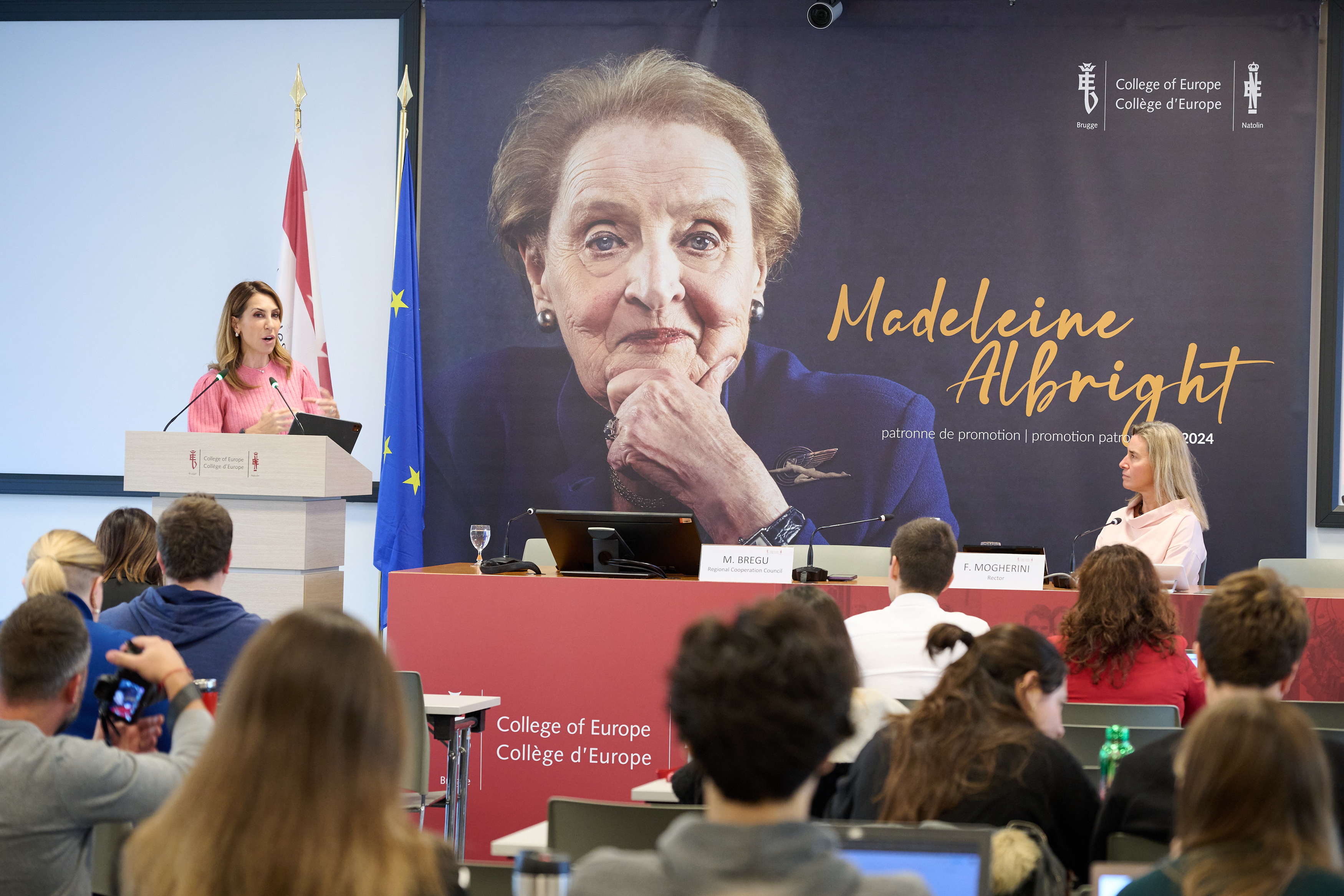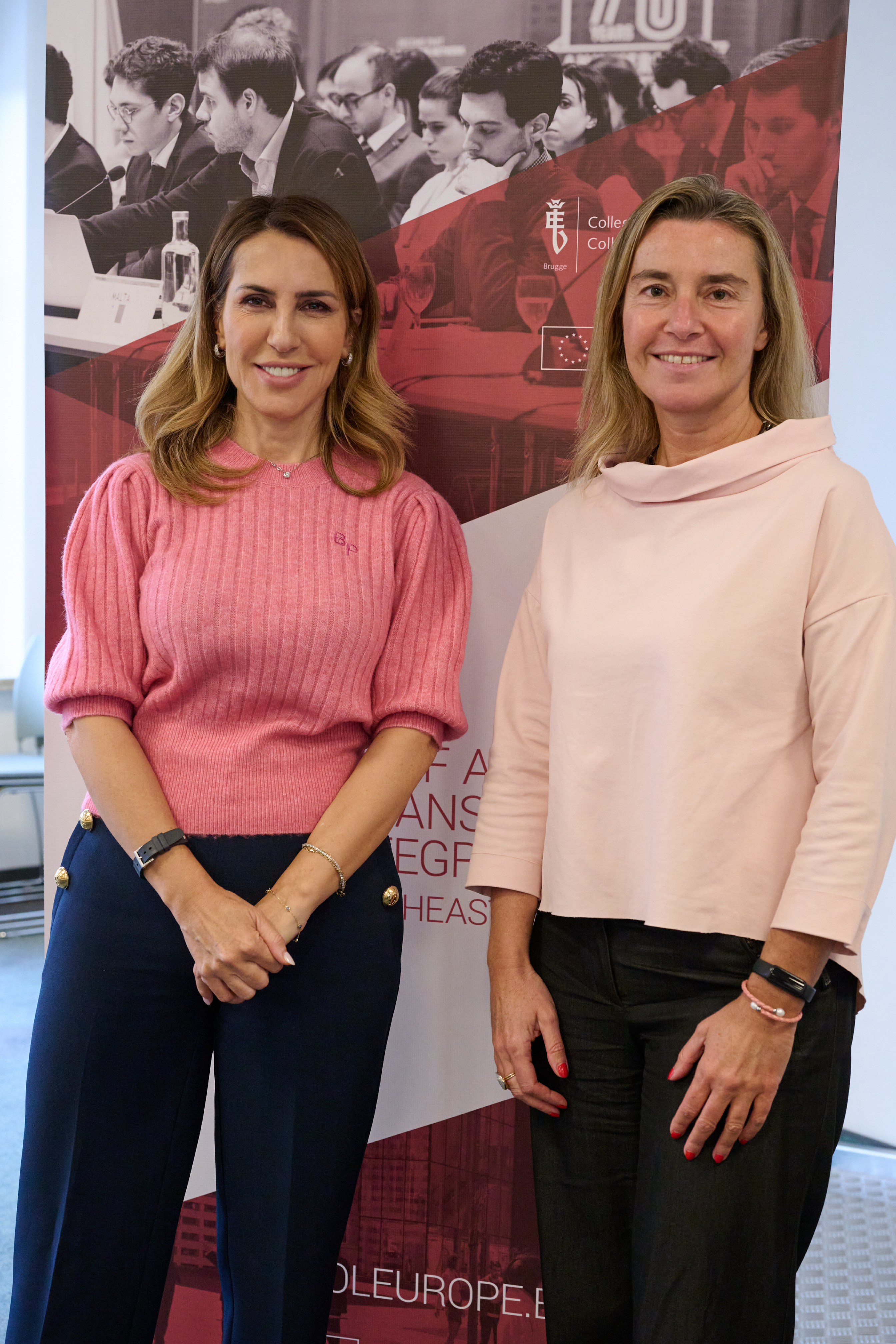 RCC Secretary General having a guest lecture at College of Europe in Bruges

Bruges - "The Western Balkans is like a canvas, painted with all hues of history and diversity, a tapestry of languages, cultures, and painful conflict. Yet it is precisely in this diversity that the true potential for cooperation lies. But, Western Balkans is Europe. Since the EU enlargement process is taking decades, regional cooperation is establishing a norm, not a normative, but a norm of Europeanisation, a new self-consciousness. We have a region with a dense web of cooperation initiatives, with joint strategic visions, underpinned by strong public support and trust for regional cooperation. But now we either need a new mind-set of enlargement or a new focus. Focus on the domestic reforms, deeper economic integration, regional cooperation and catching up with the EU no matter what," said Regional Cooperation Council (RCC) Secretary General Majlinda Bregu during her guest lecture at College of Europe in Bruges today.

"Catching up with the European Union is not only about enlargement and membership, as we were and are told for years, but it means moving closer to concrete terms, projects and policies. As the hidden benefit, we can have the Western Balkan economies becoming greater players in the international arena. Finding a silver lining in strained global and regional contexts is all but impossible. A human-centric Europe that is adapted and reformed, with our region firmly in its fold is the best investment in peace and security for the entire continent and beyond," concluded Bregu during her lecture.

Ahead of the lecture and student discussions, Secretary General met with College of Europe rector Federica Mogherini discussing the future cooperation and the upcoming plans of the College. The College of Europe, established in 1992, currently operating on two campuses, in Bruges and Natolin, is opening the first Western Balkans campus in Tirana as of the next academic year. The application admission has been opened on the sidelines of the Berlin Process Summit held in Tirana last week.

More information on the College of Europe