Butterfly Innovation & Business Forum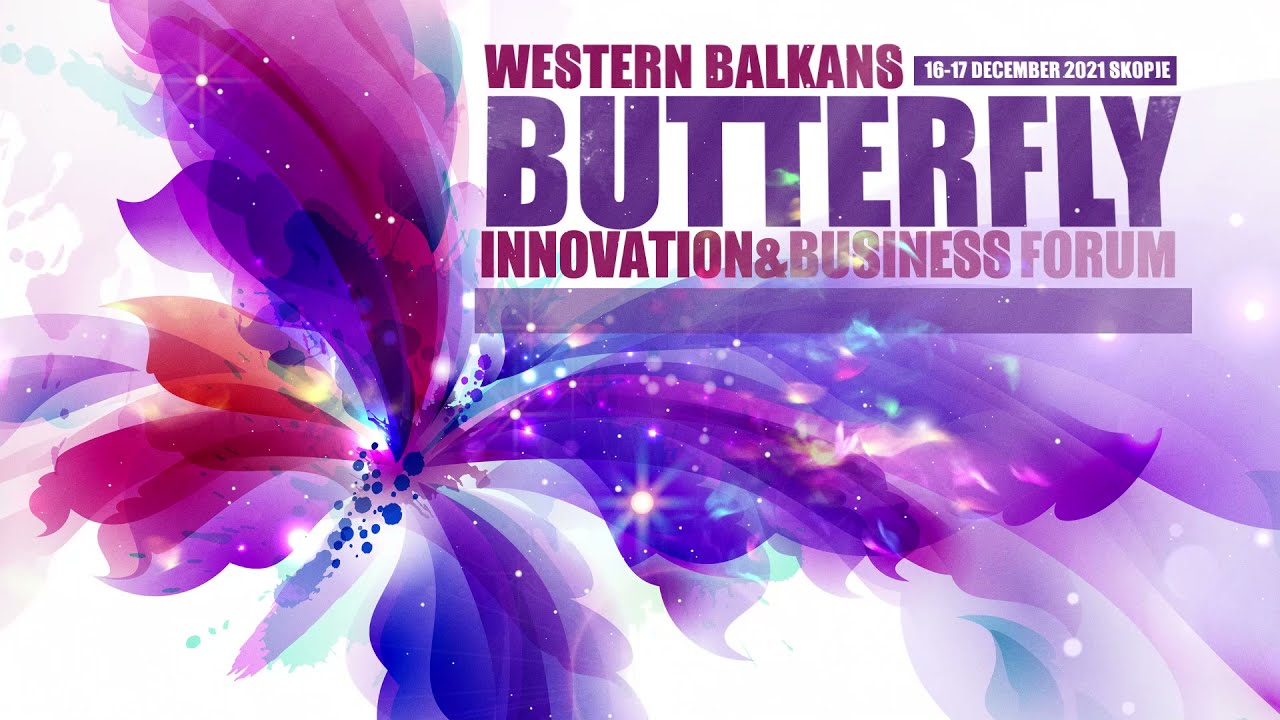 The first Butterfly Innovation & Business Forum has been held on 16-17 December 2021, in Skopje and online. The Forum has been organised by the Regional Cooperation Council (RCC) and Enterprise Europe Network.
Its purpose was to assist the emergence of a regional innovation ecosystem and contribute to the development of a supportive innovation culture that promotes success stories. The event featured discussions on innovation infrastructures, access to finance and human capital.
The Butterfly Forum presented successful start-ups, established innovative companies and early-stage innovative teams from the Western Balkans, adding visibility to their efforts and networking with potential investors. It featured a high-level session including five senior decision-makers, 11 versatile sessions and a total of 31 panelists.
During the Butterfly Innovation & Business Forum, the annual regional Butterfly Innovation Award was announced to be inaugurated in 2022.

Former Secretary Generals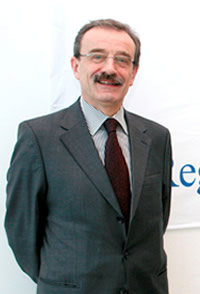 Hido Biscevic
2008-2012
---
Hido Biščević served as the first Secretary General of the Regional Cooperation Council since 1 January 2008 until 31 December 2012, following the appointment by the South-East European Cooperation Process (SEECP) Foreign Ministers in Zagreb on 10 May 2007. He was reappointed to the post on 22 June 2010 at the Istanbul meeting of the SEECP Foreign Ministers.
A Croatian diplomat, Mr Biščević previously served as the State Secretary for Political Affairs of the Ministry of Foreign Affairs and European Integration of Croatia (2003-2007), Ambassador to the Russian Federation (1997-2002), Assistant Minister for Foreign Affairs (1995-1997), Ambassador to the Republic of Turkey, accredited to the Republic of Kazakhstan and the Republic of Uzbekistan (1993-1995), Ambassador and Adviser to the Foreign Minister (1992), and Head of Department for Asian and Arab Countries (1992).
Before joining the diplomatic service, Mr Biščević was the Editor-in-Chief of the Vjesnik daily (1990-1992) and Foreign Affairs Editor at the same newspaper (1985-1989).
As the SEECP Coordinator during the Croatian Chairmanship-in-Office in 2006/2007, Mr Biščević actively participated in bilateral and multilateral forums in South East Europe and intensively cooperated with the Stability Pact for South Eastern Europe.
He took an active part in international conferences on the Bosnia and Herzegovina Peace Accord in 1994/95.
Mr Biščević served as foreign affairs correspondent, columnist, journalist and diplomat with assignments and wide experience in European affairs, South East European issues and relations, Euro-Asian relations, international security and Euro-Atlantic cooperation. As a journalist, observer, envoy and diplomat, he participated in numerous international conferences and events.
Mr Biščević is author or co-author of several books, including, EU for YOU - Functioning of the EU (Croatian Edition 2006, with Wolfgang Böhm and Otmar Lahodynsky), Strategy of Chaos, on the roots of dissolution of the former Yugoslavia (1988), In the Name of Allah, on the Iranian Islamic revolution (1982), Blood On the Water, on the Iraq-Iran war (1988), Time of Decision - A Palestinian Issue (1989), as well as of numerous articles and political essays on international security and cooperation. He is also author of the book Postcards from Anxiety, a collection of essays and memorabilia from his diplomatic career and meetings with world leaders.
Mr Biščević graduated in International Politics and Journalism at the Faculty of Political Science in Zagreb, Croatia. He is fluent in English and Russian. Mr Biščević was born on 18 September 1951, in Sarajevo, Bosnia and Herzegovina. He has two daughters.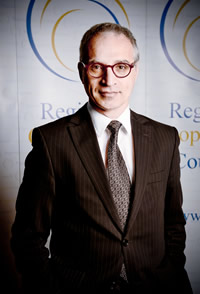 Goran Svilanovic
2013-2018
---
Goran Svilanović served as the second Secretary General of the Regional Cooperation Council from 1 January 2013 until 31 December 2018, following the appointment by the South-East European Cooperation Process (SEECP) Foreign Ministers in Belgrade on 14 June 2012.
A Serbian diplomat and politician, he previously served as Co-ordinator of the OSCE Economic and Environmental Activities (2008-2012). In November 2004, he became Chairman of Working Table I (democratization and human rights) of the Stability Pact for South Eastern Europe, where he served until the end of 2007. He was member of the Senior Review Group of the Stability Pact, which proposed the transformation of the Stability Pact into the Regional Co-operation Council.
From 2000 to 2004, Mr Svilanović was Minister of Foreign Affairs of the Federal Republic of Yugoslavia, which was renamed to Serbia and Montenegro in 2003. Between 2000 and 2007, he was a Member of Parliament. He was President of the Civic Alliance of Serbia political party (1999-2004).
With Ph.D. from the Union University in Belgrade, Masters and undergraduate law degrees from the University of Belgrade, Mr Svilanovic has also studied at the Institute for Human Rights in Strasbourg, France, the University of Saarland in Germany, and the European University Center for Peace Studies in Staadtschlaining, Austria.
Mr Svilanovic has worked with a number of organizations and committees, such as the Centre for Antiwar Action (1995-1999), the International Commission on the Balkans (2004-2006) and the Belgrade Centre for Human Rights (2007-2008). Since 2008, Mr Svilanovic has been Assistant Professor of Law at Union University in Belgrade.
Goran Svilanović speaks Serbian and English. He was born on 22 October 1963. He is married and has two children.